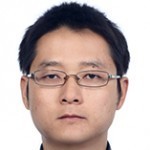 Chen Jimin
Associate Research Fellow, CPC Party School
Chen Jimin, Ph.D, is an Associate Research Fellow for the Institute for International Strategic Studies at the Party School of Central Committee of C.P.C.
Apr 27 , 2020

As the coronavirus pandemic forces the world to rethink long-established patterns of globalization, the bottom line for the planet is unmistakable: United we stand, divided we fall.

Apr 30 , 2019

American policymakers have grown disappointed with forty years of engaging with China and integrating it into the global system. The US should put aside wishful thinking and accept a new, strong China as an equal partner, and aim for improved mutual understanding through greater communication and exchange — rather than vainly hoping to transform China.

Apr 18 , 2018

China will be dedicated to building an open world economy that will be beneficial to all.

Apr 13 , 2018

Trump's egoism damages America's international image as well as global public interests.

Mar 29 , 2018

China needs to keep its composure and resist the impulse towards a strategic showdown with the United States.

Jan 23 , 2018

The Trump administration's National Security Strategy was the most hostile one to China thus far. Here's why it had to be this way.