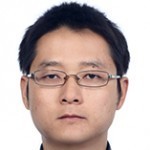 Chen Jimin
Guest Researcher, Center for Peace and Development Studies, China Association for International Friendly Contact
Chen Jimin is the Guest Researcher of the Center for Peace and Development Studies (CPDS), China Association for International Friendly Contact (CAIFC).
Mar 23, 2021

The primary takeaways involve China's military spending, development pattern and approach to relations with the United States. Both countries know that only by dealing with domestic issues will they be able to maximize their international role.

Jan 28, 2021

Historically, the United States has passed through many crises and developed a strong capacity for self-correction and recovery. The recent attack on the Capitol presents another opportunity for change. If it is used properly, the U.S. can be reborn.

Dec 28, 2020

U.S. strategic goals – and the corresponding means of implementing them – will differ considerably under the Biden administration. With Biden's stated position of willingness to use military force to protect American interests, he may present a challenge to world peace.

Dec 17, 2020

Capitalism's internal flaws raise barriers that impede the progress of Western values around the world. The frequent crises have led to an acute loss of faith in those values. In the long run, the West itself may become less Western.

Nov 23, 2020

It's no surprise that China-U.S. relations have had their ups and downs, as there are always differences between countries. But while all-around consensus may be elusive, they can always find some common ground. Opportunities abound.

Nov 16, 2020

China's 14th Five-Year Plan and vision for 2035 are logical and achievable under the leadership of the CPC. The recently adopted national development proposal lays out a clear road map.

Nov 03, 2020

It's true that the U.S. Indo-Pacific Strategy has brought certain pressures and challenges to China, but these are manageable, given the thinning resources of the United States and the ability of Chinese diplomacy to adapt.

Sep 07, 2020

Arresting the slide in relations between China and the United States and then returning to normal cannot be achieved by the positive efforts of China alone. The presidential campaign complicates matters for the U.S., but it needs to participate regardless who is elected.

Aug 19, 2020

China must study the possibilities to prevent the rebirth of the sort of chilly long-term isolation experienced by the United States and Soviet Union in the past. Above all, it should reject unhelpful ideological comparisons.

Aug 15, 2020

Strong-arm tactics by the United States will not cause China to bend to its will. What's needed is honest diplomacy that recognizes and respects China's history, culture and spirit.