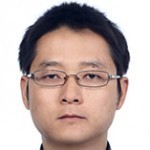 Chen Jimin
Guest Researcher, Center for Peace and Development Studies, China Association for International Friendly Contact
Chen Jimin is the Guest Researcher of the Center for Peace and Development Studies (CPDS), China Association for International Friendly Contact (CAIFC).
Mar 15, 2023

The country's agenda is underpinned by development — both its own and that of others. As the economic pie gets bigger, everyone benefits. China hopes to bring more certainty and sustainability to the world and boost the confidence of all.

Mar 09, 2023

The strategy is based on 20th century thinking in a 21st century environment. It will therefore inevitably run into problems. This design flaw is its Achilles heel: It has improper strategic goals, an imaginary competitor and an ineffective and misguided approach.

Feb 07, 2023

The shift has been limited so far, so China need not overreact. It should closely monitor where NATO is heading, however. The best way to deal with it is to run its own affairs well and buttress its ability to rise above external shocks and challenges.

Jan 19, 2023

At the North American Leaders' Summit in Mexico City in early January, the unmistakable undercurrent was U.S. competition with China. Clearly, China should increase its political support for Latin American countries in their efforts to gain equal footing with the United States.

Nov 11, 2022

China's international strategy is laid out clearly in the political report to the 20th National Congress of the CPC. It unambiguously states what China upholds and highlights what it opposes, reflecting a firmer stance and greater confidence in Chinese diplomacy.

Nov 10, 2022

In seeking to understand Chinese-style modernization, one should note its evolution in both theory and practice. It presents developing nations with a meaningful reference to draw upon, rather than a rigid template.

Oct 31, 2022

With its National Security Strategy, the Biden administration addresses the dual challenge of winning the strategic competition with major powers, while addressing matters such as climate change, pandemics and food insecurity.

Jun 02, 2022

The United States does not rule out cooperation with China on particular issues, but the prominence of cooperation in principle has dropped significantly. Indications are that areas of possible cooperation are narrowing and the difficulty is increasing.

Mar 14, 2022

The Biden administration recognizes the importance of sustained engagement in the region, but it can't ignore Washington's other interests around the world. Thus, the prospects for America's Indo-Pacific Strategy are uncertain.