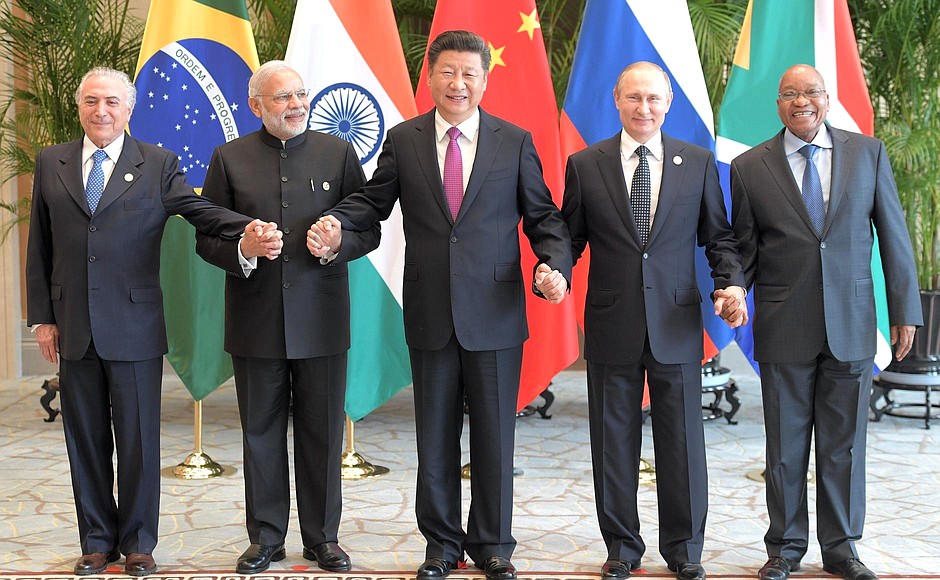 It is quite clear that Pax Americana is nearing its end and global governance is morphing from "governance by the west" to "co-governance by both the west and east". But we should make no mistakes that it will be a prolonged and much entangled period of time wherein the powers-that-be and the incumbent power will have to sort out a mutually acceptable way of peaceful, cooperative co-existence and not fall into the "Thucydides Trap".
The latest moves by the US against China, such as targeting Chinese high-tech companies like ZTE and Huawei and displaying a stronger and more aggressive military presence in the Western Pacific and the South China Sea, are all based on an assessment that China has become one of the US' major strategic competitors, as evidenced by various security and defense reports recently issued by the Trump Administration.
Many pundits in China including some big names recently claim that what has happened between the US and China is due to "an understanding deficit". What naivety! It is crystal clear that the US has come to this assessment after a long and arduous and policy debate which provides a foundation for present and future policy towards China. If there is any "understanding deficit", it is on the part of those self-proclaimed Chinese experts on Sino-US relations. A wake-up call is sorely needed!
President Xi Jinping has said that cooperation is the only viable option in handling the China-US relationship. That is very true and should be followed to the letter. Yet it takes two to tango. The US has to come to grips with the changed balance of power and accept the coming of a "new era" in international relations and global governance in which China and the US would have to cooperate for a better world.
President Xi has repeatedly affirmed China's determination to keep on the path of peaceful development and to cooperate with other major powers, especially the US. At the recent BOAO Asia Forum, President Xi announced measures for China to continue opening-up to the outside world and voiced China's determined support for global free trade and the current global governance system. This is happening against the backdrop of Trump's retreat from global governance and his insistence on "America First" at the expense of American trading partners, including China.
The world has entered a totally new era where the old order is teetering on the brink of disintegration while a fairer one is yet to firmly materialize. The change from Pax Americana to Pax Globalcana, a phrase I coined, will be prolonged and full of risks, requiring careful and cool-headed management by all major powers and an improved international framework, including a better global governance system. Today both are in the process of being worked out and no assurances of their success can be given.
The key lies in the relationships between China and the US, between Russia and the US and among all major as well as middle powers. These relations are all evolving rapidly and buffeted by strong headwinds of geopolitical change.
First and foremost should be collective efforts to strive for building the "new type of major power relations" based on the principle of "no confrontation, no conflict, mutual respect and win-win through cooperation" as proposed by President Xi several years ago. It is of great relevance then and even more so today given the rising mutual distrust and antagonism between and among major powers.
It is important to address single issues as they come along, but a new strategic framework is more urgently needed through candid and honest dialogue and negotiation to provide guidance for mapping out policy parameters for the peaceful co-existence and peaceful competition so as to avoid the "Thucydides Trap".
We certainly hope that cool heads will prevail in the end. Meanwhile no efforts should be spared to engage in in-depth discussions about economic and security issues that will affect each other's strategic perceptions, including the Korean Peninsula, trade friction, and the South China Sea. We can't afford to be naïve and harbor any illusions, believing that reducing the "understanding deficit" will prevent conflict.
Economic cooperation and continued support for the global economic system should be priority number two as world economic growth is still fragile, even though the IMF raised the world economic growth outlook for 2018 from the previous estimate. The world economy hangs by a thin thread since the US has continued to flout global trading rules and force its trading partners to make further concessions. The clarion call for trade war is still ringing in everyone's ears. It is hoped behind-the-scenes negotiations will yield positive results, because trade wars obviously have no winners. China doesn't want any trade war, but China has repeatedly said that it will fight to the end to defend its interests and the global trading system no matter what.
The hard balls the US has lately thrown at Chinese high-tech companies are not accidental. They are precision shots aimed to slow and blunt China's advance to acquire core technology needed for economic growth and economic independence. The American ban on exporting high-tech or dual-use goods to China has always been a sore point in the China-US trade relationship and now it has been blown into a high-tech "war". For the US, the moves are well calculated and meticulously executed proceeding from a full understanding of China's vulnerability in the high-tech area and its critical importance.
Once again, the China-US relationship is at a crossroads. Tussles will occur as the two countries converge in relative strength, and world order shifts to accommodate this change.
To be sure, China and the US are not destined for confrontation, as two countries with well-developed civilizations have enough wisdom to realize that the future depends on a healthy, steady, and cooperative bilateral relationship. At the same time, eyes should be wide open for any "curve balls" thrown our way.