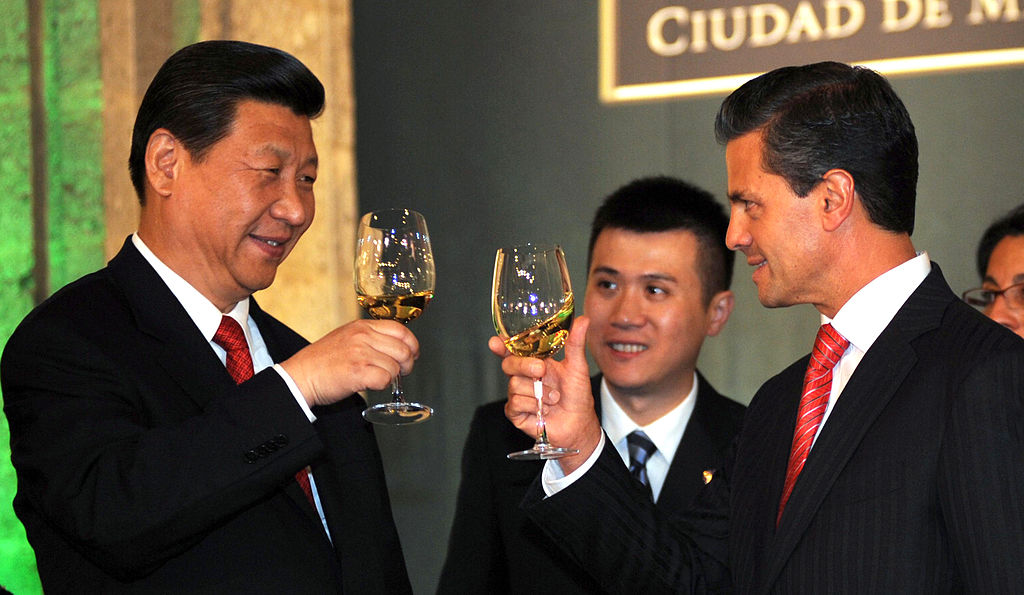 At their most recent meeting during the G20 in Argentina, Presidents Donald Trump and Xi Jinping had the opportunity to discuss a number of flashpoints and issues for cooperation. As expected, they focused on the bilateral economic agenda and paused, at least temporarily, the upward ratchet of mutually-directed punitive tariffs. They also had an opportunity to discuss issues of concern in the Americas, particularly Venezuela, but do not appear to have addressed them in any meaningful manner. At best, this was an opportunity missed, given the physical location of the meeting and the assembled global leaders, which included several from the region.
But the issues are not going to go away. In fact, they are getting more pronounced.
The recent change in recognition from Taiwan to China by Panama, El Salvador, and the Dominican Republic has caused a stir in Washington. While these are sovereign decisions for each nation in question to make, nonetheless the impression has been that China is actively and aggressively engaged in efforts to shift the regional political alignment away from Western interests, right under Washington's nose. As a result, the United States has begun to look at steps that might be taken to remove some or all preferential trade and other benefits from the nations in question. Whether or not such actions would ever be taken, it is a shot across the bow for others who might also be considering similar steps and a means, perhaps, to limit the benefits that might accrue to China from the change in recognition.
It's an approach that the Administration has increasingly pursued. Starting with then-Secretary of State Tillerson's comments on Chinese activities in the Americas, to subsequent remarks by Vice President Mike Pence, Secretary of State Mike Pompeo, National Security Advisor John Bolton, and a number of congressmen and senators, among others, the administration is suggesting that the United States should be the preferred regional partner and is intentionally attempting to draw a line between Washington and Beijing. The rhetoric is also increasingly finding its way into policy: the recently-concluded U.S.-Mexico-Canada Agreement, signed November 30, 2018 in Buenos Aires, includes language discouraging preferential trade agreements with authoritarian nations, widely perceived to be directed at China.
The new government in Brazil offers perhaps the best chance for regional re-alignment, from Washington's perspective. Brazil is the largest economy in Latin America, has the largest population, and exercises global influence. 12 years of Workers Party (PT) governance has institutionalized a skewed relationship toward China. The new president, Jair Bolsonaro, seeks to rebalance relations. The signals being sent by Washington indicate full support. It is certainly a scenario worth watching closely.
Meanwhile, the U.S. administration also seeks to educate various regional audiences on the implications of ever closer relationships with China. While trade and investment bring large benefits, it can also have a downside in terms of corruption, labor and environmental protections, and intellectual property challenges, among other things, if pursued outside the rule of law. Growing debt is another pressing issue, as it is elsewhere in emerging markets that have taken on Chinese infrastructure investment.
These are some of the issues the United States has sought to highlight as the downside for regional economic engagement with China. And perceptions of China's ongoing role in Venezuela, including supply of materiel that has been used for surveillance and repression by the Maduro regime, has positioned China as an ally of an international pariah regime whose government is no longer recognized by leading members of the global community. It's a curious and ultimately self-defeating position to be in.
These issues will heat up further in 2019, because the United States is now fully focused on a whole-of-government strategy to counter Chinese advances. Of course, China will continue to pursue its own interests as it views them, and access to the raw materials and investment opportunities that Latin America offers is compelling. The region is also without civil conflict and, other than Venezuela, is generally well-managed economically, making it attractive from a global perspective. The opportunities for partnership, in the eyes of Beijing, are readily apparent.
China has become a well-established player in the region by now. The key will be for Beijing to better understand the unique requirements of working in Latin America, and to be mindful in word and deed of regional sensitivities. For its part, the United States should seek to incorporate legitimate Chinese activities within the broader regional construct. High level, regular dialogue on regional issues should be pursued to address conflicts and head off difficulties before they occur. This should not be an afterthought but rather a priority on both nations' regional agendas.
Hopefully, the next time U.S. and Chinese leaders meet together in Latin America, they will spend at least a little bit of time actually discussing Latin American issues.