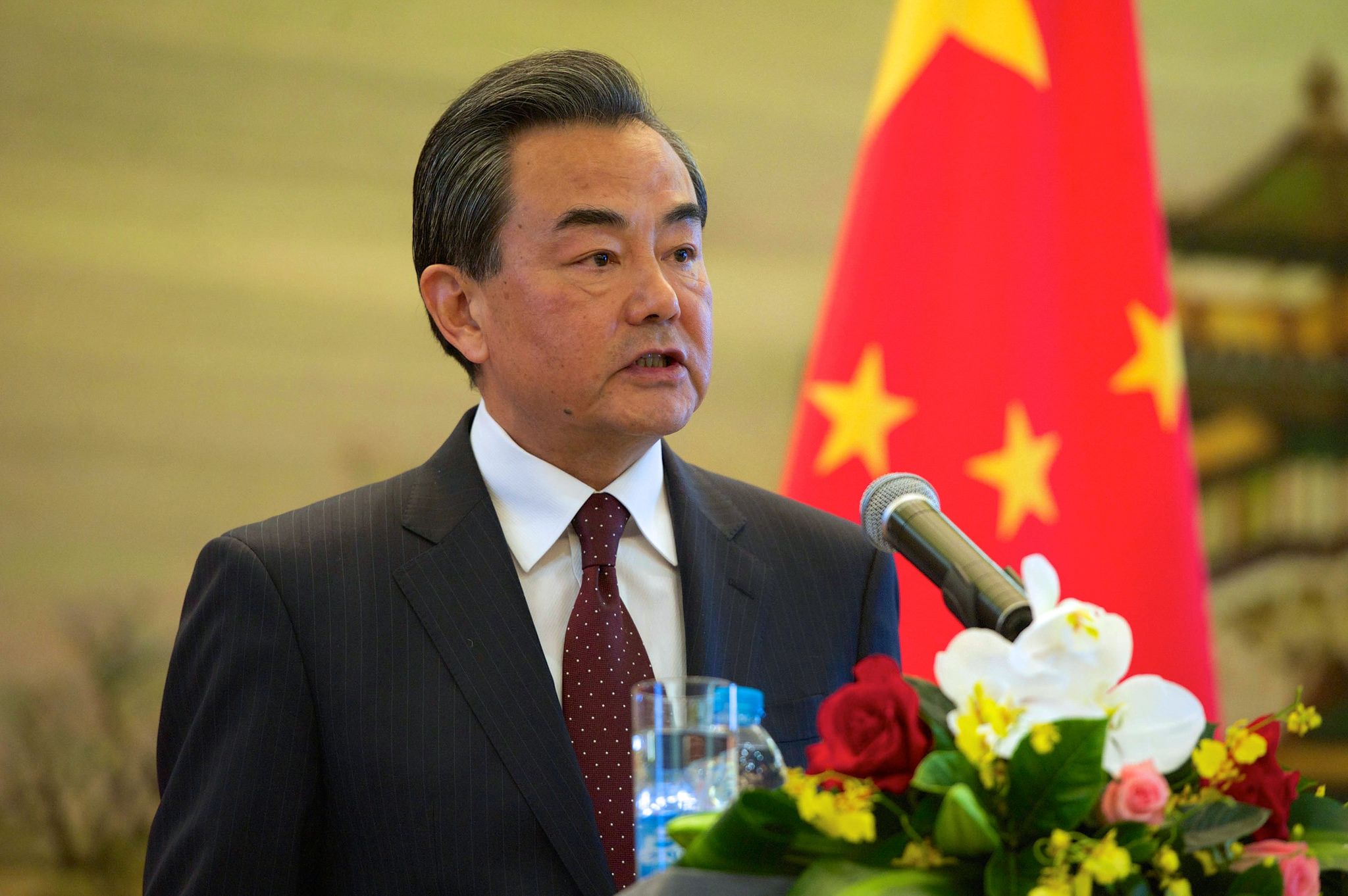 On March 8, 2018, Chinese Foreign Minister Wang Yi held a press conference on the sidelines of the first session of China's 13th National People's Congress (NPC). His remarks to journalists outlined the features of major-country diplomacy with Chinese characteristics.
First of all, major-country diplomacy indicates an increased capability for China to shape the world. China has become more active in regional and international affairs. China should elaborate on what it will and won't do. Wang stated that China prefers to settle disputes through dialogue and negotiation, and firmly rejects the use of force. He also emphasized that the Chinese approach to settle various flashpoints should be "justifiable" and reaffirmed China's principle of non-interference in other country's internal affairs. Accordingly, China will shape the world based on fairness and justice, and firmly reject imposing one's own view on others.
Major-country diplomacy with Chinese characteristics is different from power politics. As a major country and a rising power, China does not pursue global leadership, nor challenge existing powers. China believes that a major country is obliged to provide public goods. China is looking for shared interests and benefits. The Belt and Road Initiative is one of the most important public goods provided by China. Wang stated that in the impementation of the initiative, no country is dominating the process and all parties have an equal say. There are no back-room deals; everything is transparent. There is no "winner takes all"; every project delivers win-win results.
Second, major-country diplomacy with Chinese characteristics shows China's confidence. Xi Jinping's report delivered at the 19th National Congress of the Communist Party of China (CPC) has pointed out that socialism with Chinese characteristics has crossed into a new era. China has chosen a path of development and revitalization which is different from traditional powers' experiences. China firmly believes the path is a wise one, and it is unlikely any country will be able contain China's development. As Wang mentioned, China's path is commended and welcomed by a growing number of countries.
China is also determined to defend its interests and maintain regional stability. Wang has made it clear that China's approach to the South China Sea issue is a responsible one that takes into account the interests of the Chinese people, the facts of history, regional peace and the international law. China also warns outside forces not to stir up trouble or undermine efforts to develop a code of conduct in the South China Sea.
In the response to the voices painting China as a threat to the world, Wang elaborated on China's contribution to global growth. That was a reflection of China's increasing role in the world economy and global governance. Wang also spoke of China's efforts in maintaining world peace. China is already the largest source of peacekeeping personnel among the permanent members of the Security Council and the second largest contributor to the UN peacekeeping budget.
At the same time, Wang did not dodge sensitive and challenging issues. When talking about the "Indo-Pacific strategy", he sent out the signal that the Cold War mentality is outdated. More importantly, China is alert to potential attempts to target China, and is capable of dealing with confrontation.
Third, China tries to foster a new type of international relations. China wants a healthy relationship with other major powers. Currenly, the United States has named China as a rival in its security strategy reports. The Trump administration is launching a trade war against China. Faced with uncertainties in Sino-US relationship, China underlines the importance of cooperation and mutual respect. China is aware of the differences and competition between the two countries. However, China encourages the US to build up partnership instead of rivalry.
As for China-India relations, even though the last year was difficult for both countries, the Chinese side addressed bilateral ties with a positive tone. The confrontation resulted from a lack of mutual trust. Therefore, China asked India to look to common interests and work with it to manage differences.
Last but not least, head-of-state diplomacy is the highlight of major-country diplomacy with Chinese characteristics. As Wang said, head-of-state diplomacy as the highest form of state-to-state interaction plays a pivotal role and has irreplaceable strategic value.

In the year ahead, President Xi Jinping will host four diplomatic events, including the Boao Forum, the Shanghai Cooperation Organization Summit, the Forum on China-Africa Cooperation, and the first China International Import Expo. It is expected that he will further elaborate on the major-country diplomacy with Chinese characteristics in the events and draw the buleprint for China's foreign affairs in the coming years.
On the whole, major-country diplomacy with Chinese characteristics serves the goals set by the 19th National Congress of the CPC, including "developing China into a great modern socialist country that is prosperous, strong, democratic, culturally advanced, harmonious, and beautiful" by the middle of the 21st century. At the same time, it defines China's role on the international stage. China will prove itself a positive factor for world peace and development.