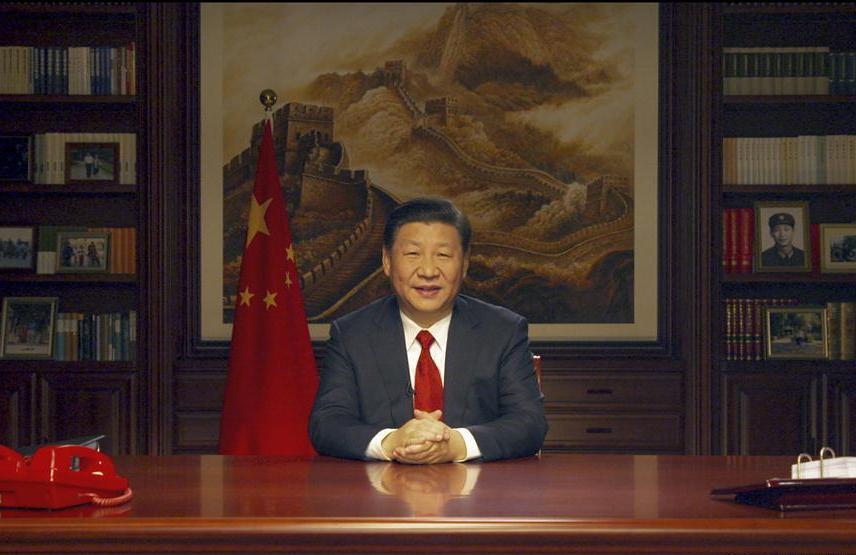 President Xi Jinping's thought on diplomacy reflects historic trends and the theme of the times, and corresponds with China's standing in the world community and the shifting international political landscape. Its essence is to build a community of shared future for mankind and a new type of international relations featuring win-win cooperation, and espouse a new outlook for development, security, and global governance. It is geared towards promoting the right approach to justice and advancing China's Belt and Road initiative. It improves and enriches China's foreign policy of peace.
President Xi Jinping's thought on diplomacy has shown great vitality and relevance and has guided China into a new height of diplomatic achievements. Relations between China and countries around the world, in particular countries in Asia, Africa, and Latin America, have improved. China's bilateral relations with major countries in the world and multilateral diplomacy also made unprecedented historic gains. As a result, China's circle of friends is constantly expanding to cover every continent and corner of the globe, with its international influence and standing elevated further, thus moving closer to the center stage of world political and economic affairs. China's diplomacy has presented one highlight after another.
First, multilateral diplomacy breaks new ground. China contributed its perspectives and effectively advanced communication and progress in multilateral gatherings such as UN sponsored meetings, and regional and inter-regional summits and forums. China also hosted several major multilateral diplomatic events, such as the APEC summit in November, 2014, and the Hangzhou G20 summit in September, 2016, which was regarded as a milestone meeting in the annals of G20. In addition, the Belt and Road Forum for International Cooperation held in May 2017 in Beijing hosted heads of state and government from 29 countries and high-ranking officials from over 100 countries, and drew over 1,500 participants. The scale of the forum was unprecedented, and significant not only for China but the whole world at large, and ushered in a new era for the development of the Belt and Road initiative.
China has set out its own perspectives and propositions to multilateral affairs, and contributed to the improvement of multilateral organizations, institutions, and rules and regulations, and thus enriched and improved the rule-making process in global governance. China has transitioned from a provider of merchandize goods to a provider of public goods, and from a follower of international norms to an architect of international order. China is joining the ranks of major players in world affairs.
Second, relations with major countries in the world have markedly improved.
It has been a key priority of Chinese diplomacy to develop relations with major countries in the world, and marked progress has been under the principle of non-alignment, non-confrontation, and not targeting third parties. Steady progress has been achieved in its relations with Russia. The two presidents maintained close contacts, and met 22 times over the past 5 years. Their partnership of comprehensive strategic coordination continues to move forward, with cooperation across the board, especially in the military, security, and economic fields. China-US relations also move forward steadily. Last year, the two presidents met 3 times and spoke for 10 times over the phone. As a result, they developed good relations, leading to positive development in China US relations in the first year of a US presidency, a reversal of historic precedents. This has laid the foundation for relations in the long term. China-EU relations also continue to advance. A summit mechanism has been established to underpin political engagements, with high-level strategic dialogues, economic dialogues, and people to people exchanges as the backbone. Also, about 70 dialogue mechanisms at various levels have been established. These mechanisms have contributed to the growth of China-EU relations. China-EU relations have become a forerunner for China's relations with Western countries. In 2017, President Xi Jinping paid three visits to Europe, and thus injected great momentum into relations between China and the region, and propelled relations to a new height. In the meantime, China-Japan relations improved, with Japan dropping its resistance to the Belt and Road initiative, acknowledging its importance, and indicating the possibility of cooperation under the initiative.
Third, relations with neighboring countries have significantly improved with marked achievements. China-ASEAN relations made historic progress. In the summer of 2017, both sides reached the framework of Behavior in the South China Sea on the Declaration of the Code of Conduct of the South China Sea, a step closer to turning the South China Sea into a Sea of Peace. On the trade front, China and ASEAN have become each other's key trading and investment partner. People to people exchanges are burgeoning, and have become a new pillar driving China ASEAN relations. Bilateral ties between China and ASEAN member countries are also advancing. All these developments contribute to continued stability and the easing of disputes on the South China Sea.
Xi Jinping's thought on diplomacy has steered China's diplomacy from success to success, and serves as a guide for maintaining world peace, and development. While the external environment is improving, challenges and uncertainties still exist. In this important period of strategic opportunity, China should use diplomacy effectively to deal with challenges, guided by Xi Jinping's thought on diplomacy. A strong country will prevail against all odds.