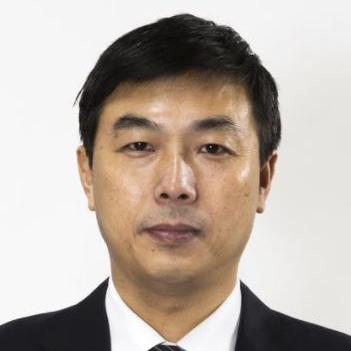 Wang Fan
Vice President, China Foreign Affairs University
Wang Fan is Vice President of China Foreign Affairs University.
Nov 25, 2021

The United States wants Iran make the first concession — such as ending its uranium enrichment activities. That would be significant for Iran. But because of mistrust, Iran is likely to wait for the U.S. to make the first move.

Oct 07, 2021

The new three-way alliance reflects a new U.S. orientation toward its partners as it seeks to raise barriers to China. Giving a $50 billion cold shoulder to France over nuclear submarine technology is just one example.

Jun 30, 2021

A new cold war between China and the United States will not look like the one between the U.S. and Soviet Union. It will involve entirely new forms of competition. This is the direction the Biden administration is heading as it seeks to suppress China.

May 17, 2021

Unlike Donald Trump's brute force approach to China, President Joe Biden and his team will show more nuance, emphasizing intense long-term competition along with coexistence. The U.S. will compete, but it will weigh the costs and risks more carefully.

May 08, 2021

China's development was certainly unexpected, especially on such a massive scale and at such great speed. It has challenged the Western mindset that only one path is capable of achieving fruitful outcomes. Times certainly have changed.

May 08, 2021

The United States needs to reconsider its approach, because what it's doing now is not working. The key to rebuilding trust and resuming effective communication between the two countries is rejection of the rivalry mentality.

Apr 03, 2020

The concept of building a community with a shared future for all mankind, which was articulated by Chinese President Xi Jinping, is no longer a mere lofty slogan.

Mar 14, 2020

The nationwide mobilization has won worldwide acclaim. The country has made sacrifices, raised its efficiency, maintained transparency, assumed responsibility and shared its experience, which should be carefully noted by others and adapted.

Nov 19, 2019

The DPRK must have security guarantees. Once the Pyongyang regime's continuity is ensured, it can embark on a path to economic stability and growth, which in turn can ease its foreign policy.

Sep 02, 2019

Over the past four decades, China has made stunning achievements - its GDP has become the world's second largest, its contribution to world economy has reached 30 percent, and the country will officially bid farewell to poverty by 2020. Following four decades of reforms, China accomplished what took the West hundreds of years. It has also attracted suspicion.