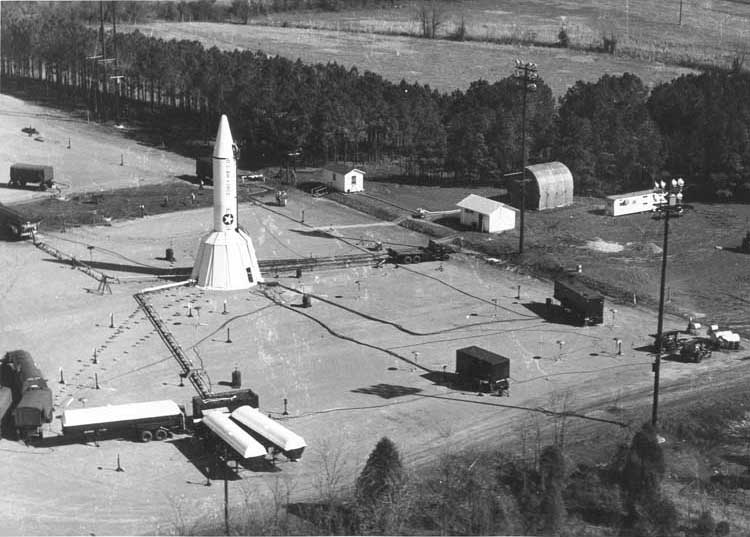 Jupiter Missiles in Turkey during the Cold War
China's Belt and Road Initiative (BRI), unveiled by President Xi Jinping in 2013, is an unprecedented mega project spanning 65 countries, that aims to create a Eurasian trade network to promote economic growth and development in the region. Through a multitude of investments in road and rail infrastructure, power generation, communication channels and ports, the BRI will create six economic corridors to support and enhance the Maritime Silk Road.
The People's Republic of China hopes that these new connections will provide easier and faster access to new markets for its industrial overflow, while simultaneously enhancing trade potential across host nations. These connections, backed by extensive Chinese support, will boost the economic trade balance of Central/Eastern Europe and South Asia. How well this push for increased influence in the region is being received by others still remains to be seen. There are those that view China's ambitious plans as a means to expand its military and political influence, and as Tom Miller, author of "China's Asian Dream: Empire Building Along the New Silk Road" suggests, "restoring its historical status as Asia's dominant power."
According to the South China Morning Post, India's decision to lease the Chabahar Port in Iran for the next 18 months- essentially creating a trade route that would run parallel to the China-Pakistan Economic Corridor (CPEC) that cost the latter $62 billion- was more than just a purely economic decision. Zhao Gancheng, a South Asia specialist, says, "If China turns Gwadar into a military port, I believe India will by all means do everything it can in the region to contain China, including using Chabahar."
India is not alone in making moves to strengthen its bulwarks against Chinese expansion. According to Wang Yiwei in China Daily, German Foreign Minister Sigmar Gabriel proposed that the European Union launch a counter initiative to promote "European standards" in Eastern Europe, Central Asia and Africa. Japanese President Shinzo Abe has also expressed his concerns, saying China's aggressive presence in disputed regions of the South China Sea could affect trade. According to The Diplomat, Japanese Foreign Minister Taro Kono echoed Abe's 2012 "strategic diamond" concept, voicing the Japanese government's intention to strengthen "a strategic dialogue between the leaders of four nations: Japan, the United States, Australia and India."
The United States has expressed concern over China's increasing dominance. U.S. Secretary of Defense James Mattis supported India's objection towards the CPEC in the disputed Pakistan-occupied areas of Kashmir, saying "no one nation should put itself into a position of dictating 'one belt, one road.'" In a similar vein, while discussing the first National Defense Strategy under the Trump administration, Mattis said, "We face growing threats from revisionist powers as different as China and Russia... pursuing veto authority over other nations' economic, diplomatic and security decisions." In a Business Insider article, an extract of the National Defence Strategy document reads, "China is a strategic competitor using predatory economics to intimidate its neighbors while militarizing features in the South China Sea," and that China would pursue "displacement of the United States to achieve global pre-eminence in the future."
These concerns signal the largest shift in the country's defense strategy in the last decade. While key Washington officials confirmed that eradicating terrorism would remain a priority, there was repeated mention of "great power competition" as the primary focus of U.S. foreign policy. In fact, Senator Charles Peters declared China's intention of dominating Eurasia "at odds with U.S. policy." His sentiment was echoed by Alice Wells, Acting U.S. Assistant Secretary of State, who spoke of the U.S. providing alternative incentives "that don't include predatory financing or unsustainable debt" to BRI host nations.
Alternatively, it's clear that the BRI is not all bad news. The considerably smaller and largely underdeveloped host nations stand to benefit significantly from the BRI's goals of policy coordination, infrastructure connectivity, financial integration and tourism. Riddled with internal conflicts such as financial and political instability, and corruption, China's investment means much needed support infrastructure to bolster their weak economies, the possibility of stronger trade partnerships and accelerated economic growth. With the U.S. boldly declaring a focus on the region, these nations can almost certainly count on increased foreign direct investment, and perhaps a large inflow of U.S.-backed aid. The next few years may be slightly reminiscent of the Cold War, where two rival nations both well equipped with resources and manpower fought for influence and dominance, while smaller nations were left playing a game of strategy, trying to maximize the benefits of fraternizing with giants, and skirt around the dangerous consequences of choosing one side over another.