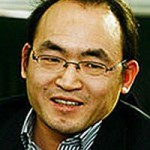 Fan Jishe
Professor, the Central Party School of Communist Party of China
Dr. Fan Jishe is now Professor of Institute for International Strategic Studies, The Central Party School of the Communist Party of China. He used to be Senior Fellow of the Institute of American Studies at the Chinese Academy of Social Sciences, and also Deputy Director of the Center for Arms Control and Nonproliferation Studies.
May 31, 2022

With President Joe Biden's Asia tour and recent remarks by Secretary of State Antony Blinken, the United States has begun putting a Cold War notion into practice once again. But what has failed in the past will not likely succeed in the future.

Nov 29, 2021

The United States and other nuclear powers are part of the problem. But they can also be part of the solution. The existing nuclear order isn't perfect, but no country can afford to let it fall apart. Now is the time to act.

Jun 24, 2021

Three major matters underpin the future of China-U.S. relations. First, there is no such thing as a destiny of doom as presented in the concept of the Thucydides trap. On the contrary, the future of the Sino-U.S. relationship is largely up to both countries to assess, determine and choose.

Jun 09, 2020

China did not take the route of the United States and Soviet Union in the Cold War era but held to a rational, reasonable policy. Barring some major international shift, it's a posture that's not likely to change soon.

Sep 13, 2019

Nuclear weaponry poses a special set of challenges as Donald Trump and the United States abandon past commitments. Restoring stable relationships between nuclear powers is essential, and China certainly has a place at the table.

Mar 06, 2019

Although the two sides left the Hanoi Summit emptyhanded, it nonetheless set a positive tone for a possible future deal — especially if both sides give their diplomats a chance to conduct working-level negotiations, rather than expecting meetings between top leaders to resolve a host of complex issues.

Apr 11, 2018

Last year witnessed 'the highest tension' in the Korean Peninsula since 1994. Early this year, North Korea's gestures and the proposed Inter-Korea Summit and a possible Kim-Trump Summit offered a glimmer of hope to lower the tension. There's a high probability the Kim-Trump Summit will happen. It is not because either side has dramatically changed their rigid positions, but because there is no better alternative and neither side will have anything significant to lose at a summit. The Trump Administration has clearly stated that its "Maximum Pressure" campaign will remain intact, and its joint military drills with South Korea will be conducted as planned. The proposed summit will offer an opportunity to test North Korea's intentions on denuclearization. For North Korea, the unprecedented sanctions hurt badly, and it has claimed that it has accomplished "the historic cause of perfecting the national nuclear forces". By proposing a summit, North Korea does not need to give up what it has achieved, and a summit might help to relax the sanctions and lower the probability of military conflict.