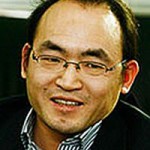 Fan Jishe
Senior Fellow, Chinese Academy of Social Sciences
Dr. Fan Jishe is a Senior Fellow of the Institute of American Studies at the Chinese Academy of Social Sciences, and also Deputy Director of the Center for Arms Control and Nonproliferation Studies.
Mar 12 , 2018

Will the proposed meeting between Trump and Kim be "possible progress" or "false hope"?

Oct 20 , 2017

Trump has failed to learn from the success of the Iran nuclear deal and to apply those lessons to North Korea. His failure risks the future of nonproliferation.

Jul 20 , 2017

Outsourcing the North Korea issue to China has never worked, and it is less likely to work this time. There is no doubt that China's cooperation and coordination is important and perhaps indispensable, but the ongoing rising tension is making the totally unwanted bombing option only more likely unless Trump gets more creative.

Apr 08 , 2016

Many countries have strengthened the physical protection of nuclear materials and facilities, and stronger regulations have been put into place. Now that the Nuclear Security Summits are said to have served their purpose, it is time to translate political stances into additional concrete measures and investment in nuclear security.

Mar 14 , 2016

Pyongyang should pay a price for its violation of Security Council resolutions, but punishment by itself will not magically solve the nuclear problem. If sanctions could not be translated into a strategic rethink, they will only add more pain to the ordinary North Koreans' already miserable life.

Jan 08 , 2016

"Strategic Patience" has not served the US well as a policy, nor has a collection of unilaterally pursued sanctions, diplomatic pressure, isolation and military deterrence. Even late in a president's second term, there is an opportunity to shift gears and seek a new approach.

Sep 08 , 2015

China is developing quickly both in terms of economy and military, and that is a natural process. Most major powers travelled the same way in the past, and a strong China helps preserve peace and stability in the world.

Mar 27 , 2014

One country leading the charge in ensuring nuclear security is China, as seen in President Xi Jinping's speech at The Hague Nuclear Security Summit. Per President Xi's speech, all countries need to fulfill their obligations regarding nuclear security domestically and internationally. In this respect, China's "equal emphasis" approach provides a model for the conduct of states regarding nuclear security.

Apr 16 , 2013

The close consultation on the Korean issue in Secretary Kerry's first trip was important, writes Fan Jishe, but far from enough. To establish a strategically stable bilateral relationship, Secretary Kerry still has a long way to go, and his mission is not accomplished, yet.

Jul 13 , 2012

Despite three decades worth of effort in political, economic, social, cultural, and even military exchanges, the strategic mutual trust between China and the United States has not increased as significantly as expected. On the contrary, the past several years have witnessed an increase of "strategic deficit." An outdated, arrogant, and narrow-minded mentality characterized by "zero-sum" and "Cold War" still haunts their bilateral relations.