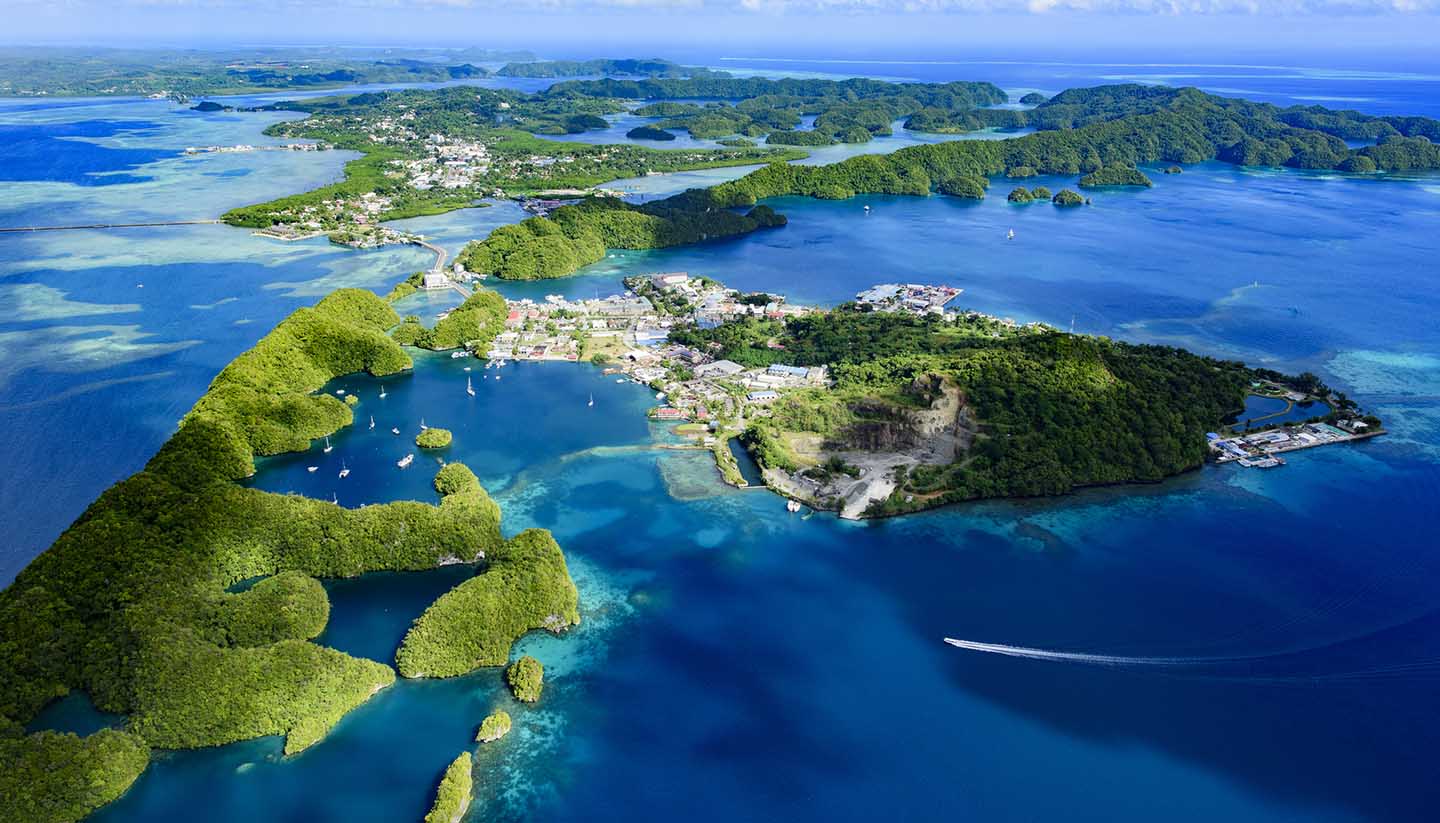 Chinese tourists are stunned by the beautiful islands and waters of the small Pacific country of Palau. The U.S. military, however, is planning to install radar systems there. Under a Compact of Free Association, the United States commits itself to Palau's national security. However, it's Palau that contributes the most to the security relationship.
First, Palau is a gateway from the Pacific to Southeast Asia. Although a small country with a land area of 458 km2, it occupies a strategically important position. As Admiral Harry Harris testified before the Senate Armed Services Committee this April, Palau helps the U.S. maintain a clear strategic line of communication across the Pacific.
Second, it provides an important link in the U.S. global missile defense system. The coming installation of the air and sea radar systems in Palau will complement U.S. radars on Guam and Kwajalein Atoll in the Marshall Islands. Purportedly, it is a response to North Korea's threat to fire missiles at Guam; actually, it is a step in the U.S. plan to build a missile defense system in the Asia-Pacific. Following the introduction of the THAAD system into South Korea, this move is tipping the fragile strategic balance in the region.
Third, it provides realistic training grounds for U.S. armed forces. The Compact of Free Association gives the U.S. military free access to the islands. In July 2016, U.S. Marines conducted urban operations training in Koror, Palau's most populous state, while local police helped block-off roads and entrances. In August 2015, an expeditionary force executed a vertical assault and small boat raid, as well as a humanitarian assistance exercise with mass casualty evacuations and ship-to-shore maneuvering.
This shows that there is no small issue, nor small country, in military diplomacy. The U.S. has worked to identify shared interests with Palau, and to combine military purposes with civilian needs. China can emulate this example in its dealings with other countries.
The U.S. has emphasized shared history, values, and goals with Pacific island countries. To cement the historical bond of "blood and fire", the U.S. military worked to construct WWII memorials to honor American heroes, and held ceremonies in memory of the Battle of Peleliu, gathering members of the Palau community, World War II veterans, officials of Palau, and representatives of the U.S. military. In response to the U.S. initiative to preserve the oceans, Palau President Tommy Remengesau promised to establish a marine sanctuary in the nation's entire "exclusive economic zone" of 600,000 square kilometers at the Our Ocean 2014 conference held in Washington, DC. Notably, one of the cited purposes of the installation of the radar systems is to enhance Palau's surveillance and enforcement of the sanctuary.
On civil-military integration, the U.S. military has managed to achieve pre-positioning of important assets, improvement of joint operation capabilities, and enhancement of maritime situation awareness in the name of civic actions, humanitarian assistance and disaster relief (HADR), and marine law enforcement.
Since 1969, Civic Action Teams of U.S. Army, Navy, and Air Force personnel have deployed to Palau on a rotational six-month basis. In addition to building civilian infrastructure and providing apprentice training, the teams are also renovating their camp in Katuu and expanding local ports, to gain forward deployment and prepare for the arrival of vital equipment.
Multilateral training exercises involving Palau include Pacific Partnership and Christmas Drop. Being the largest annual multilateral HADR exercise conducted in the Indo-Asia-Pacific region, Pacific Partnership involves America's closest allies, while Palau and other "small partners" often serve as host nations. In the Pacific Partnership mission in 2016, the participating forces tested a multinational command-and-control structure and improved collective capacity and multilateral cooperation. Operation Christmas Drop has been conducted for 64 years, spreading cheer and joy while practicing power projection by delivering donated gifts and goods to over 56 islands throughout the Commonwealth of the Northern Marianas, Federated States of Micronesia, and Palau. In 2015, U.S. Airmen operated with the Japanese Air Self Defense Force and the Royal Australian Air Force for the first time.
Furthermore under a bilateral agreement, enforcement authorities of Palau can use U.S. Coast Guard or Navy ships to enforce Palauan domestic fishery law inside its maritime sanctuary. Along with combating piracy, illegal fishing, and transnational crime, the U.S. has worked with Palau to pilot surveillance projects, develop Maritime Domain Awareness, and construct a Safe Ocean Network, all of which have military implications.
There is much China can learn from all this. Providing strong strategic support for national interests is one of the four historical missions of China's armed forces. With the advancement of the Belt and Road Initiative, the armed forces should actively participate in both regional and international security cooperation initiatives and effectively secure China's overseas interests, particularly under the U.N. framework and/or bilateral agreements with host countries.