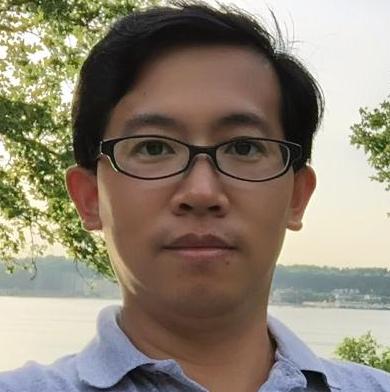 Li Yan
Deputy Director of Institute of American Studies, China Institutes of Contemporary International Relations
Li Yan is Deputy Director of Institute of American Studies, China Institutes of Contemporary International Relations (CICIR).
Sep 21, 2023

First used by American political activist Carl Oglesby during the Vietnam War era, the concept expanded rapidly in academic circles in the United States and Europe. The U.S. and others have attempted to exclude China from the list.

Sep 05, 2023

The deepening trilateral collaboration of the United States, Japan and the Republic of Korea is undermining stability on the Korean Peninsula, and recent provocative actions, will only serve to escalate tensions further. In addition, harsh rhetoric erodes the fragile trust of nations and could result in a generalized sense of insecurity.

Jul 24, 2023

A recent IAEA report says that Japan's plan to dump radioactive wastewater from the Fukushima nuclear power plant into the Pacific Ocean meets safety standards. Not everyone is so glib. In navigating the controversy, China can play a positive role.

May 30, 2023

American hand-wringing over China's socialist system as an alternative for human development has led to a lot of mud-slinging. The U.S. is struggling to maintain its global dominance and is now turning to institutional tools.

Apr 28, 2023

Born in the 1970s, the G7 is the primary mechanism for developed Western countries to meet and discuss policy. But it stubbornly adheres to ideological prejudice, which is why the organization is losing its appeal in the international community.

Mar 30, 2023

The U.S. Intelligence Community's hyping the notion of an alleged China threat will continue to promote negative perceptions within American society. It caters to the mentality of some special interests that stand to gain from China-U.S. competition.

Feb 28, 2023

Historically, the United States has made many strategic blunders based on misguided thinking — and people have paid a heavy price. If America's current misjudgments about itself are coupled with competitive hostility toward China, it may sink into a new quagmire.

Feb 01, 2023

Both major political parties in the U.S. will manipulate the China issue to show unity, which will affect China-U.S. relations. Faced with an extremely polarized country, a Congress with no self-control and a U.S. administration subject to pressure, China must refine and enrich its own policies.

Dec 28, 2022

A review of China-U.S. relations in 2022 shows a shift toward a new duality in American strategic thinking that may dominate for a long time. Communication between national leaders has brought new hope for stability, but now the world is watching to see if their points of agreement can be put into practice.

Nov 17, 2022

With a White House and Senate held by Democrats and the House of Representatives held by Republicans, more complexity may come to China-U.S. relations. A change in House leadership may bring out the China hawks in greater numbers.