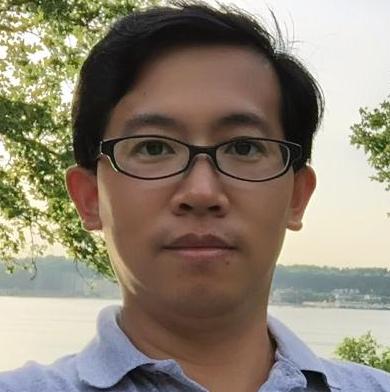 Li Yan
Deputy Director of Institute of American Studies, CICIR
Li Yan is Deputy Director of Institute of American Studies, China Institutes of Contemporary International Relations (CICIR).
Jun 16, 2022

The Shangri-La Dialogue underscored the importance of military-to-military relations as a stabilizing factor in China-U.S. relations. While they have been the most sensitive and closely watched aspect, they have also been one of the few bright spots.

May 31, 2022

The U.S. secretary of state restated and reinforced the Biden administration's approach, proposing an "invest, align, compete" strategy for success over China. The speech revealed significant clues about the features of America's basic strategic game ahead.

Apr 27, 2022

Changes have already come to the nature of war, but non-state actors will change international relations more broadly in the future, becoming an important force affecting the evolution of the international order and changing the balance of power.

Mar 23, 2022

Fast-moving events are forcing the United States to adopt a more cooperative posture toward China, whose help it needs to meet the expectations of the international community. Cooperation has assumed increasing real-world importance.

Feb 26, 2022

The positive turn initiated by Richard Nixon 50 years ago seems to have ground to a halt. The China-U.S. relationship has hit a low point. But while America has come to regard China as its primary strategic competitor, there are ways to get back on track.

Jan 19, 2022

Speaking with a common voice, the nuclear powerhouses have created a possible new starting point from which they can reconfigure their relationships, enhance global strategic stability and avoid war.

Dec 22, 2021

The recent Summit for Democracy organized by U.S. President Joe Biden, indicates a new long-term focus for the US-China rivalry. This can be destructive. Whether the two countries can coexist without catastrophe is at the top of the agenda.

Dec 02, 2021

The statement by U.S. President Joe Biden and others that America does not seek to change the Chinese system sounds good on the surface. But is it hiding an iron fist in a velvet glove?

Nov 03, 2021

While a recent speech by U.S. Trade Representative Katherine Chi Tai was filled with accusations and predictable slanders against China, it also reflected a somewhat more nuanced trend, showing that America is attempting to moderate relations.

Oct 18, 2021

Over several decades, the U.S. has emphasized crisis management with China, mostly for tactical reasons. Now, the Biden administration's emphasis is clearly strategic. The U.S. wants to be in a position to constrain China's policy options, while tilting the playing field toward its own interests.