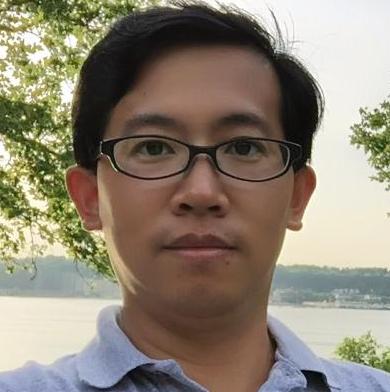 Li Yan
Deputy Director of Institute of American Studies, CICIR
Li Yan is Deputy Director of Institute of American Studies, China Institutes of Contemporary International Relations (CICIR).
Mar 30, 2023

The U.S. Intelligence Community's hyping the notion of an alleged China threat will continue to promote negative perceptions within American society. It caters to the mentality of some special interests that stand to gain from China-U.S. competition.

Feb 28, 2023

Historically, the United States has made many strategic blunders based on misguided thinking — and people have paid a heavy price. If America's current misjudgments about itself are coupled with competitive hostility toward China, it may sink into a new quagmire.

Feb 01, 2023

Both major political parties in the U.S. will manipulate the China issue to show unity, which will affect China-U.S. relations. Faced with an extremely polarized country, a Congress with no self-control and a U.S. administration subject to pressure, China must refine and enrich its own policies.

Dec 28, 2022

A review of China-U.S. relations in 2022 shows a shift toward a new duality in American strategic thinking that may dominate for a long time. Communication between national leaders has brought new hope for stability, but now the world is watching to see if their points of agreement can be put into practice.

Nov 17, 2022

With a White House and Senate held by Democrats and the House of Representatives held by Republicans, more complexity may come to China-U.S. relations. A change in House leadership may bring out the China hawks in greater numbers.

Sep 19, 2022

The many tensions that exist already between the U.S. and China already seemed to border unmanageable. And with the Russia-Ukraine conflict continuing to rage on, its long term effects will surely spill over into the relationship between East and West.

Aug 18, 2022

The U.S. House speaker made a bad situation worse, and China-U.S. relations are headed to a new low. Changes can be seen on multiple fronts, but perhaps most clearly in the military dynamics between the two countries and in the chip-making regime, which has become an important chess piece in the geopolitical game.

Aug 03, 2022

If China and the United States could identify specific collaborative projects, break the bottlenecks of international supply chains and provide assistance to countries suffering from shortages from food to energy, normal relations could be restored.

Jul 15, 2022

Will the G20 foreign ministers meeting bring China-U.S. ties back on track? Only with continuous improvements in the overall bilateral atmosphere can any consensus on cooperation — and the stability of the world — be effectively guaranteed.