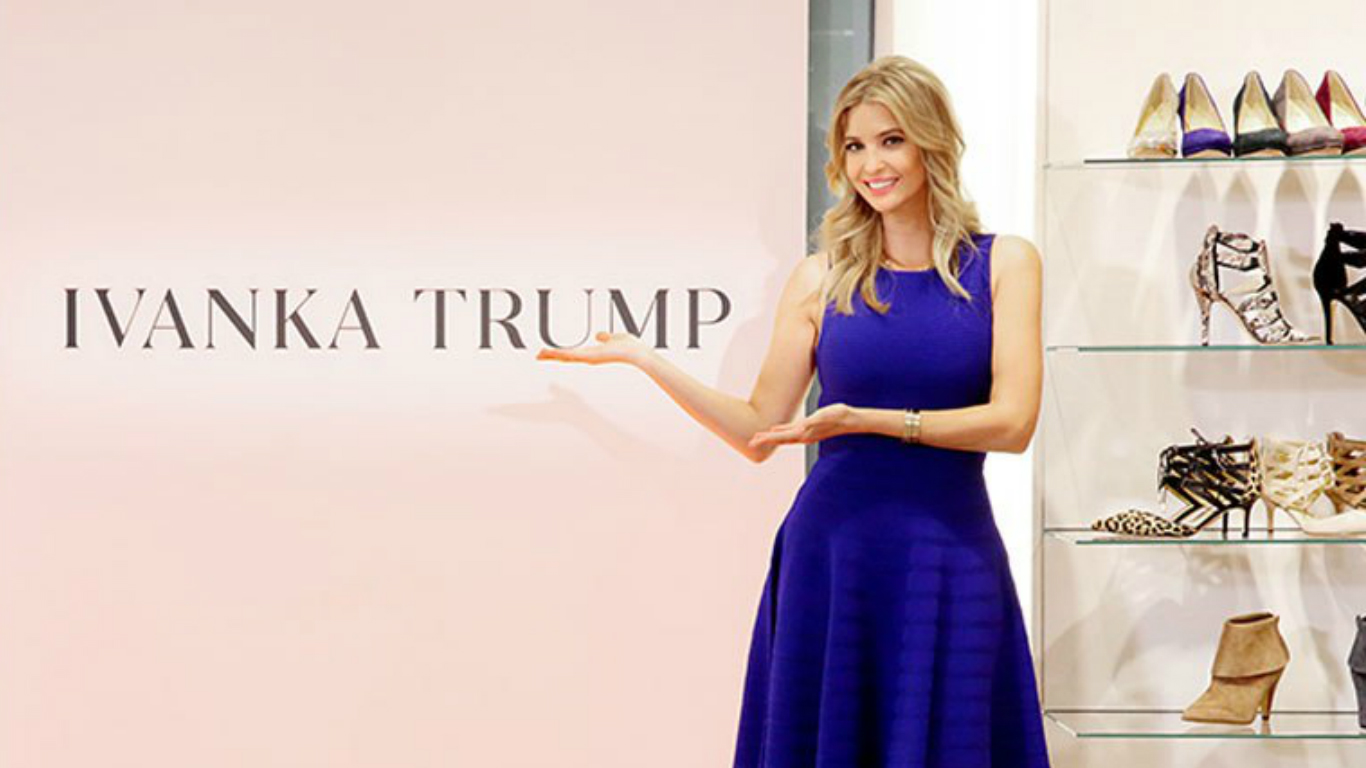 Last month, police in Jiangxi Province detained three activists who had documented poor working conditions at factories that supply products for Ivanka Trump brand shoes—including 18-hour shifts, minimal pay, and fines for workers calling in sick. The men had worked undercover, taken photos, or filmed video footage from inside facilities belonging to the Huajian Group as part of an effort by the U.S.-based advocacy organization China Labor Watch (CLW) to expose labor abuses and push for change. They are being accused of illegally using monitoring devices and potentially stealing industrial secrets. According to media reports, this is the first time in the organization's 17-year history that its investigators have been detained.
As unusual as the incident may seem, particularly given its connection to the U.S. president's daughter, it actually reflects broader trends related to labor rights in China. A strong response from the United States could not only help the men avoid prison, but also offer critical support to all Chinese workers in their ongoing struggle for fair treatment and fundamental rights.
The bigger picture
The precise trigger for the CLW activists' arrest remains unclear, but their case intersects with three recent trends:
1) Diminishing returns from past reforms: Over the past decade, the Chinese government has enacted a series of laws and policies aimed at improving conditions for workers, especially in manufacturing jobs. Three labor laws that took effect in 2008 were designed to protect workers, counter discrimination, and facilitate complaints against employers, while recent years have featured increases in the minimum wage in many parts of the country.
These reforms have indeed yielded some positive results for workers. But their implementation has also triggered new challenges—like significant backlogs in dispute resolution, or businesses hiring temporary workers to avoid protections required under the new laws. Efforts to realize the full promise of the reforms have also been hampered by systemic political constraints, notably the Chinese government's refusal to allow workers to organize in independent labor unions. As a result, poor working conditions like those identified by the CLW activists persist in many factories.
2) Crackdown on labor rights groups: Although the Chinese Communist Party (CCP) has long constrained independent labor organizing, such activity was, until recently, not considered to be highly politically sensitive in China. However, since Xi Jinping assumed the helm of the CCP in November 2012, it has tightened controls on civil society in general. The crackdown has extended to previously tolerated activists and topics, including labor rights. The arrest of the CLW investigators is only the latest in a string of previously rare repressive actions against labor activists since 2014—including arrests, beatings, and closures of organizations. The men's arrest also fits a pattern of increasing pressure on China-based activists who work with foreign groups.
3) Activists focusing on foreign firms to gain concessions: In the context of China's authoritarian political system and the close relationship between the party-state and Chinese companies, labor rights activists have focused their advocacy campaigns on foreign firms, which are more likely to make improvements under pressure and less likely to secure state protection. In targeting foreign companies, the activists can draw on support from international investors, transnational civil society, foreign governments, and global consumers, while pressuring businesses that have resources and incentives to reform harmful purchasing practices. Activists can also proceed with some confidence that the Chinese government and the state-backed trade union would be unwilling to side with foreign firms against the rights of Chinese workers.
The past few years are replete with examples: Strikes at Honda car-manufacturing plants in 2010, strikes at a Samsung supplier over social insurance contributions in 2014, and coordinated unrest at Walmart stores across China last year over unfair employee scheduling. CLW's own past investigations into suppliers for Apple, Disney, and Samsung have yielded positive responses from the companies, and in some cases improved conditions for workers. While unusual with respect to the connection to the U.S. president, CLW's decision to research and expose poor conditions at the subsidiary of a major international brand is not in itself out of the ordinary.
The U.S. response
On June 6, U.S. State Department spokeswoman Alicia Edwards expressed the U.S. government's concern over the CLW activists' arrest and urged the Chinese government to "release them immediately and otherwise afford them the judicial and fair trial protections to which they are entitled." White House spokesman Sean Spicer reiterated that the United States would "exert the proper diplomatic pressure" on their behalf.
The timing of these statements indeed correlated to one of the jailed researchers subsequently being given access to a lawyer. Having U.S. officials raise the case with Chinese counterparts—alongside names of other prisoners of conscience—including during the new bilateral Diplomatic and Strategic Dialogue could also yield results.
The work of labor activists in China benefits both Chinese workers and American companies. As Edwards observed, "labor activists have been instrumental in helping American companies understand the conditions in their supply chains, which can be essential in … holding Chinese manufacturers accountable under Chinese labor laws."
China's labor sector is facing numerous challenges in the context of a slowing and maturing economy, and the detention of the CLW activists will not be the last time the topic arises between the U.S. and Chinese governments. With the men released on bail June 28 but at risk of being put on trial, continued U.S. government attention to their case is still needed.