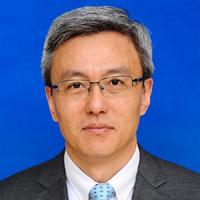 Chen Dongxiao
President, Shanghai Institutes for International Studies
Chen Dongxiao is a senior fellow and the president of Shanghai Institutes for International Studies (SIIS).
Jun 16, 2022

The dominant narrative on the Chinese side is that this strategic competition between the two countries reflects the struggles for power, institutions, and perceptions, which will last throughout the rejuvenation of the Chinese nation. In general, it is thus believed that competition and struggle have been adopted as key words for both Washington and Beijing in managing their relations.

Feb 09, 2021

Click to read the full reportThe issue of cybersecurity has long occupied an important place on the China-U.S. agenda since 2012. Along with considerable attent

Feb 08, 2021

Dialogues, disputes and conflicts management, cooperation, stability and common development are the primary base for bilateral interaction when it comes to cyberspace competition.

Jan 16, 2021

On the threshold of a new world order and a new China-U.S. reality, if we have not seen a clear path ahead for the bilateral ties, we might turn to history for some guide.

Mar 11, 2020

To overcome challenges, several steps must be taken, starting with an update of an outmoded health security concept characterized by the "panic-neglect" cycle, as well as sharing experience so the world doesn't have to start from scratch in every crisis.

Mar 04, 2020

The novel coronavirus outbreak in the lead-up to the 2020 Chinese Spring Festival has inflicted great pain on tens of thousands of patients and their families, involving countless courageous Chinese citizens, who otherwise would have spent the holiday with their families and friends, in an unprecedented anti-virus war.

Feb 02, 2020

The 2019-nCov epidemic has become a common concern of the international community. Since the first infection was diagnosed in Wuhan in December 2019, the novel coronavirus has been spreading at a speed even beyond the expectation of medical experts. In response, the Chinese government mandated a quarantine of the Wuhan city on January 23, 2020; 31 provinces and municipalities, including Beijing and Shanghai, have also taken measures on first-level response to this major public health emergency.

Jul 17, 2019

Though their G20 Osaka summit meeting made headlines for its positive signals, President Xi and President Trump still must address three key areas for policy coordination: mitigating the global impact of financial innovation, balancing their scientific and technological cooperation with their respective national security concerns, and addressing the trend towards weaponizing trade and international finance.

Aug 29, 2017

The escalating crisis over North Korea means that all parties, including both China and the US, must step up their efforts to restrain Pyongyang, and to present a united front on the issue.

Jun 01, 2017

Shaping, coordinating, and stabilizing domestic and international expectations concerning the Belt and Road Initiative will maximize the positive effect of economic policy and minimize potential negative side effects. Four years of achievements and experience have made it clear that the initiative not only promises huge immediate and long-term business opportunities but also requires striking a balance between seizing every opportunity available and guarding against possible risks.