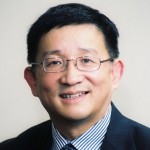 Cheng Li
Director, John L. Thornton China Center, The Brookings Institution
Cheng Li is Director and Senior Fellow of the John L. Thornton China Center at The Brookings Institution. His latest books include "Middle Class Shanghai: Reshaping U.S.-China Relations", "Chinese Politics in the Xi Jinping Era: Reassessing Collective Leadership" (2016) and "The Power of Ideas: The Rising Influence of Thinkers and Think Tanks in China" (forthcoming). Li is also the author of the forthcoming book "Middle Class Shanghai: Reshaping U.S.-China Relations".
Sep 30, 2022

China's political leadership has a significant amount of Western-educated policy makers, the result of four decades of meaningful educational exchange. Despite the recent decline in exchange, an assessment of China's upcoming leadership lineup shows this trend will likely continue.

Sep 14, 2022

The representation of high-level university administrators in China's Central Committee has significantly increased during the Xi era, signaling Beijing's desire to bolster technological innovation and scientific research in the country.

Sep 06, 2022

China's highly-trained, well-educated technicians and professionals have helped bolster the country's economy in the 21st Century. It's no surprise that a number of them are well represented in the Party Congress, and should see their numbers grow this fall when promotions are doled out.

Sep 02, 2022

A significant number of China's military leaders are equipped with substantial aviation and aerospace expertise, a trend that will likely persist into President Xi's third term.

Aug 30, 2022

The looming possibility of military confrontation over the Taiwan Strait has been making headlines as of late. Chinese leaders consider these scenarios constantly, and their recent efforts to promote military-civil fusion show what they are doing to prepare for a crisis.

Aug 26, 2022

Recent events in the Taiwan Strait have led to an outpouring of international concern regarding potential war between the United States and China. AI technology advancements, which these two superpowers are leaders in research, resources, and patents, would mean that the world has yet to see the most AI-driven conflict in history.

Aug 05, 2022

As China further develops its aviation and space industries, China has become more willing to play hardball on the world stage and take advantage of commercial interests, much to the consternation of the United States.

Jul 18, 2022

Potential CCP leaders coming from China's aerospace sector should add a pragmatic perspective to Beijing's decision-making cadre, but their extensive engagement in technological issues and the military-industrial complex throughout their careers may come at the expense of their focus on other challenges, both at home and aboard.

Jul 15, 2022

The rise of aerospace business executives in Chinese political leadership, coined "the cosmos club," is unprecedented. And several of these leaders may be strong contenders for the Politburo at the 20th Party Congress this fall.

Jun 14, 2022

Preference towards hometown representatives is nothing new in Chinese politics. A deep dive into the history of power distribution among candidates who share local origins can give us a look at what's to come in the next Party Congress.