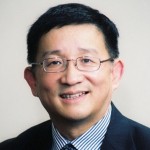 Cheng Li
Director, John L. Thornton China Center, The Brookings Institution
Cheng Li is Director and Senior Fellow of the John L. Thornton China Center at The Brookings Institution. His latest books include "Middle Class Shanghai: Reshaping U.S.-China Relations", "Chinese Politics in the Xi Jinping Era: Reassessing Collective Leadership" (2016) and "The Power of Ideas: The Rising Influence of Thinkers and Think Tanks in China" (forthcoming).
Jan 14, 2021

Local and subnational governments play an indispensable role in maintaining healthy relations between the United States and China. By proactively engaging and empowering them, the incoming administration can achieve positive results.

Oct 13, 2020

The carefully woven fabric of educational and cultural exchanges is in imminent danger of unraveling, as Chinese actions worry Washington and push it to adjust its policies. But the cost far outweighs the benefits.

Mar 10, 2020

In the wake of the novel coronavirus outbreak, China and Japan have embarked on an unexpected path of reciprocal generosity. While the deep-seated tensions across the East China Sea will not be resolved overnight, their collaboration provides a powerful lesson for other bilateral relationships that have succumbed to deep-seated hostility around the world.

Mar 04, 2020

Kobe Bryant's tragic passing and China's wide-spread admiration for the American basketball star remind us that U.S.-China relations are not just state-to-state relations. Instead, they should also be seen ¬as people-to-people relations.

Nov 19, 2018

Despite bipartisan support for a tough line against China in the U.S., there remain significant points of disagreement.

Jul 26, 2018

Cheng Li and Diana Liang discuss the political and security factors that have prevented China and the U.S. from cutting a deal in the current trade dispute. They argue that these obstacles should urge us to look at the bigger picture in order to avoid the disastrous consequences of a trade war, or even worse — risk an actual war.

Apr 18, 2018

In April 2017, President Xi Jinping designated three counties in Hebei Province as the "Xiong'an New Area." This special development area is crucial for Xi's "new era" ¬–– and for his legacy. The success or failure of Xiong'an could affect his new vision for China's development.

Sep 18, 2017

If many analysts prove correct in their forecasts, China's military leadership will undergo the largest-ever turnover of military elite in the history of the People's Republic of China (PRC) at the 19th Party Congress this October.

Sep 01, 2017

In addition to its well-known economic progress, the Chinese state has made conscious efforts to cultivate an advanced legal framework that promotes the growth of a diverse and inclusive society. However, recent political moves censoring LGBT content may be forcing the country backward.