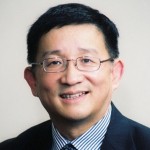 Cheng Li
Director, Brookings Institution
Cheng Li is Director and Senior Fellow of the John L. Thornton China Center at The Brookings Institution. His latest books include "Chinese Politics in the Xi Jinping Era: Reassessing Collective Leadership" (2016) and "The Power of Ideas: The Rising Influence of Thinkers and Think Tanks in China" (forthcoming).
Mar 10 , 2020

In the wake of the novel coronavirus outbreak, China and Japan have embarked on an unexpected path of reciprocal generosity. While the deep-seated tensions across the East China Sea will not be resolved overnight, their collaboration provides a powerful lesson for other bilateral relationships that have succumbed to deep-seated hostility around the world.

Mar 04 , 2020

Kobe Bryant's tragic passing and China's wide-spread admiration for the American basketball star remind us that U.S.-China relations are not just state-to-state relations. Instead, they should also be seen ¬as people-to-people relations.

Nov 19 , 2018

Despite bipartisan support for a tough line against China in the U.S., there remain significant points of disagreement.

Jul 26 , 2018

Cheng Li and Diana Liang discuss the political and security factors that have prevented China and the U.S. from cutting a deal in the current trade dispute. They argue that these obstacles should urge us to look at the bigger picture in order to avoid the disastrous consequences of a trade war, or even worse — risk an actual war.

Apr 18 , 2018

In April 2017, President Xi Jinping designated three counties in Hebei Province as the "Xiong'an New Area." This special development area is crucial for Xi's "new era" ¬–– and for his legacy. The success or failure of Xiong'an could affect his new vision for China's development.

Sep 18 , 2017

If many analysts prove correct in their forecasts, China's military leadership will undergo the largest-ever turnover of military elite in the history of the People's Republic of China (PRC) at the 19th Party Congress this October.

Sep 01 , 2017

In addition to its well-known economic progress, the Chinese state has made conscious efforts to cultivate an advanced legal framework that promotes the growth of a diverse and inclusive society. However, recent political moves censoring LGBT content may be forcing the country backward.

Aug 24 , 2017

Patterns in leadership reshuffling in the lead-up to the 19th National Party Congress—especially at the provincial level—clearly reveal the coming-of-age of the CCP's sixth generation of leaders.

Apr 27 , 2017

Xi Jinping's administration has emphasized the promotion of leaders who have worked in China's poorest and most remote provinces, or "hardship" regions. But not all emerging heavyweights with experience in hardship regions are Xi Jinping's protégés. In fact, some have strong personal ties to Hu Jintao (胡锦涛) and Li Keqiang (李克强).

Apr 19 , 2017

Though the Chinese leadership has labored over the past three decades to instill rules and norms into its elite selection process, concerns have persisted over the effectiveness and durability of these nascent institutional mechanisms. What institutional limitations and political barriers stand in the way? The selection of ethnic minority leaders provides a good case study that sheds valuable light on these questions.