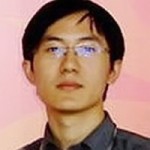 Yu Xiang
Senior Fellow, China Construction Bank Research Institute
Yu Xiang is an Adjunct Fellow of Center of Strategic and Security Studies of Tsinghua University, a Senior Fellow of China Construction Bank Research Institute, and a China Forum expert.
Jul 31, 2014

Making progress on a China-U.S. bilateral investment treaty is difficult. There are a variety of economic and political factors that could create setbacks, but both sides need to make a concerted effort to overcome these challenges because concluding an agreement would be in the interests of both parties and the world at large.

Apr 04, 2014

President Xi Jinping's trip to Europe has illustrated a shift in Chinese foreign policy, as well as a more direct engagement with the European Union. The "EU-China 2020 Strategic Agenda for Cooperation" consists of four pillars that will help guide China-EU relations in a positive direction that will not only benefit both China and the EU, but the world.

Feb 10, 2014

While China is virtually certain to be the world's biggest trade nation, Yu Xiang points out four key reasons why the country is yet to be the strongest trade nation and urges for the expansion of the US-China trade relationship.

Dec 12, 2013

When Janet Yellen was nominated to the position of Federal Reserve Chair, investors and policy analysts cheered the nomination of the first female head, and paid great attention to the future of quantitative easing, writes Yu Xiang.

Aug 17, 2013

While many analysts have characterized China's economic slowdown as a "black swan" event, Yu Xiang explains how this slowdown is the "New Normal" in China. As China's economy is reformed and rebalanced, the United States will benefit from increased bilateral trade and greater cooperation.

Aug 16, 2013

After a careful analysis of a recent New York Times article, Yu Xiang finds that the criticism leveled in the article is full of misinformation and concludes that the protectionist slant revealed in the article is worrying.

Jul 25, 2013

As the Federal Reserve prepares for the departure of Ben Bernanke, and the potential end to quantitative easing (QE); it is necessary to explore how a retreat from QE could impact emerging economies. While the US prepares to adjust its monetary policy, Yu Xiang calls for cooperation between China and the US to prevent unnecessary shocks to the global economy.

Jan 11, 2013

After a prolonged recession, some economists believe the United States could be headed towards recovery. What 5 economic indicators show signs of GDP growth? A rebounding housing market, profitable financial markets, increasing consumer confidence, manufacturing growth, and a unique energy sector could signal a turn around for the US economy.