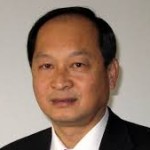 Ding Yifan
Deputy Director, China Development Research Center
Ding Yifan, Deputy Director, Research Institute of World Development, China Development Research Center (DRC).
Feb 14 , 2020

It is not the end of the world. The plague will soon pass, and when it does, supply chains will reconnect, production will resume and everything will return to normal.

May 15 , 2019

The ongoing US-China trade war and increased tariffs have raised the prospect of a long-term "decoupling" of the world's two largest economies. But who would this breakup hurt most? A look at US and Chinese industries shows that the burden for such a harsh strategy would fall disproportionately on American firms and consumers, while failing to stop China's economic rise.

Dec 21 , 2018

China has made great strides in the past 40 years.

Apr 10 , 2018

President Trump, whose popularity has recently risen, according to polls, still feels that he is a hero who dares to challenge China. He seems to be unaware of the danger of economic instability.

Mar 28 , 2018

While China is commemorating the 40th anniversary of reform and opening up this year, the Chinese leadership is ready to take measures to make China's economy more open, as Mr. Liu He said in World Economic Forum in Davos. But many China observers don't believe this. The diametrically opposing views of Chinese leaders and foreign observers are not surprising, and this has been the case in the past.

Jan 03 , 2018

The BRICS are already driving the world economy. The willingness of representatives of these emerging economies will make a greater contribution to the sustainable and inclusive development of the global economy and to the improvement of global governance.

Dec 29 , 2017

By pursuing a variable sum game, China and the US will avoid war. In terms of development of science and technology and economic growth, both China and the United States have a sense of competition but only in a peaceful way.