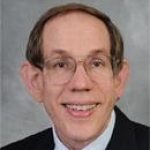 Eric Harwit
Professor, University of Hawaii Asian Studies Program
Professor Eric Harwit teaches at the University of Hawaii's Asian Studies Program and is an Adjunct Senior Fellow at the East-West Center. His work has focused on the politics of industrial development in China. His most recent book, China's Telecommunica
Oct 02, 2021

Though America and China's governments see eye-to-eye on very little these days, cooperation in the scientific fields is possible and has been happening quietly for some time.

Jun 21, 2021

Tesla has had an exciting entrance into China, but the future of the electric vehicle company will be determined by how China and the United States prioritize the industry.

Mar 03, 2021

Trump's hardline stance against Chinese influence put popular apps TikTok and WeChat in the crosshairs during his final year in office, but his predecessor shares with him a history of restricting Chinese tech companies in the U.S. as well.

Nov 15, 2019

Concerns are rising in Washington over the Chinese app TikTok, a video-making social media platform whose popularity has boomed in the U.S. in 2019. With concerns that the app is gathering and sharing the data of American users, TikTok might be yet another casualty in the U.S.' war on Chinese tech companies.

Mar 22, 2019

A future 5G divide may open between the US and its allies, and most of the rest of the world. Should a handful of developed nations shut out Huawei and others, those countries may have to settle for a network lacking cutting-edge technology.

Nov 07, 2018

Should U.S.-China trade tensions continue, and Japan and the PRC put effort into improving ties, American economic competitiveness with Japan for the China market could be harmed.

Apr 04, 2018

If Chinese companies succeed in designing and deploying key technologies for 5G systems, they may reap a whirlwind of profits from not only the communications arena, but from a multitude of new technologies. Should China win the race for 5G, companies from the PRC could cut into the profits of American technology firms, and weaken their ability to develop cutting-edge products in related fields.

Nov 09, 2017

China has kept strict rules on foreign automotive manufacturing investment for decades, but a projected deal by Tesla Motors in Shanghai may break a taboo on majority foreign ownership, and herald a new age for vehicle investors in the world's largest auto market.

Jul 19, 2017

Two major American car manufacturers, Ford Motor Company and Tesla, are moving ahead with plans in China that seem a direct challenge to President Donald Trump's crusade to keep American manufacturing jobs in the U.S. Surprisingly, the companies seem to have met little resistance from the administration thus far.

May 24, 2017

In March, two leading members of the Trump administration announced that China's ZTE Corporation would pay the largest criminal fine in U.S. sanctions history. As long as North Korea's military program tops the U.S. foreign policy agenda with China, economic sanctions aimed at punishing Chinese corporations may take a back seat to reaching a goal of increased Chinese pressure on the North Korean regime.