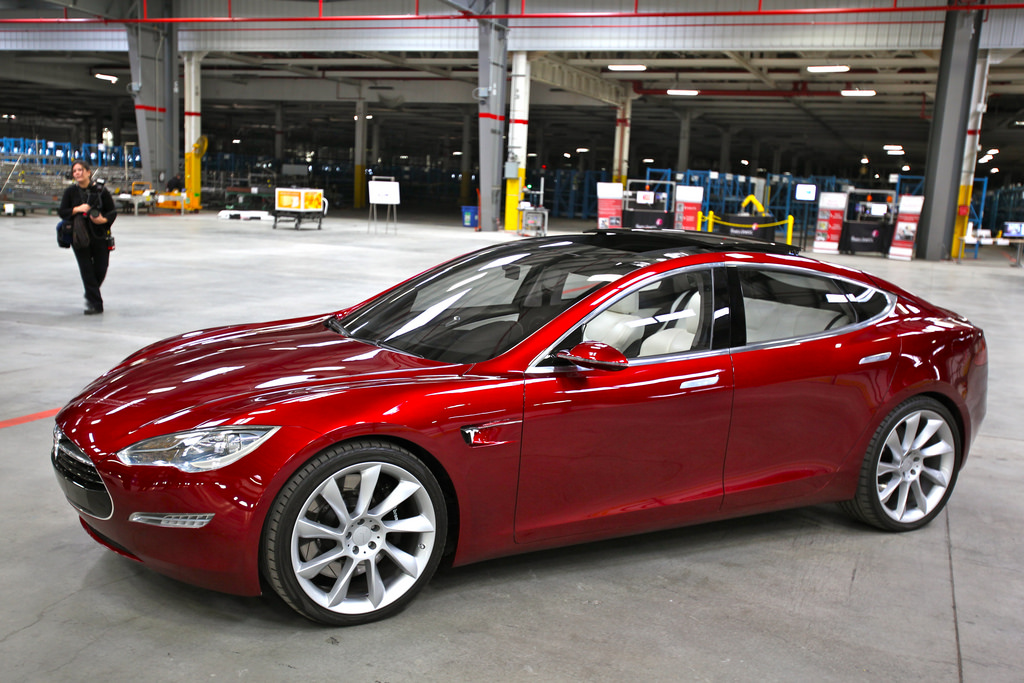 Japanese Prime Minister Shinzo Abe's late October visit to Beijing, coming at a time of strained China-U.S. ties, seemed a calculated move by Chinese leaders to hedge their bets by improving relations with the world's third largest economy. But how will these warming ties play out in the economic realm, and what could they mean for competitive U.S. interests in the PRC?
To be sure, progress at the meeting was limited: Abe brought nearly 1,000 representatives from Japanese companies, and the resulting 500 deals totaled some $2.6 billion. For perspective, China-Japan trade through the first eight months of 2018 was $206.1 billion. But the two Asian nations agreed to a currency swap of $30.29 billion, and pledged to accelerate talks on a China-Japan-Korea trade zone and the Regional Comprehensive Economic Partnership (RCEP) – both of these trade regimes exclude the U.S.
Of all the areas where the U.S. and Japan compete for access to the China market, the automobile sector is one of the most critical. General Motors sold some 4.04 million vehicles in China last year, and the company's Buick brand alone had nearly 5 percent of the world's largest car market, behind Volkswagen, Honda and Toyota brands. But Japanese carmakers sell some 5 million vehicles annually in the PRC – slightly more than they sell in Japan – and if the current trilateral economic environment persists, they stand to make solid gains in the coming years.
American threats to Japan's automobile industry give the sector special impetus to solidify and even expand its reach in the Chinese market. In late September, Abe agreed with President Trump to start trade talks in an effort to avoid an imminent 25% import tariff on Japanese cars sent to the U.S. Smoother relations with China could give Japan leverage on this and other America-related trade issues.
New Chinese rules on car imports are already benefitting Japanese manufacturers, while American automakers, sanctioned in the U.S.-China trade conflict, are left behind. Since July, China has lowered import tariffs on foreign-made cars from 25% to 15%. An exception came for cars from the U.S., which, as the Sino-U.S. trade conflict heated up, saw an increase to a 40% duty. The market is not insignificant – last year, China imported a total of 1.25 million vehicles, many of which are high-end luxury cars.
Japanese carmaker Toyota was an immediate beneficiary of the new policy, as the company announced it would cut the price of Lexus vehicles exported to the PRC to increase competitiveness. In 2017, Toyota shipped 146,000 vehicles to China, of which about 130,000 were Lexus brand cars. The biggest losers in the Chinese auto import sector were American-based manufacturers – vehicles made in the U.S. by Ford and BMW were subject to the higher tariffs, and stood to take a profit hit to stay competitive.
As for Japanese manufacturers within China's borders, warming ties likely have opened new opportunities. As recently as 2012, anti-Japanese protests led to incidents of smashed Japanese-branded cars littering the streets of Chinese cities. But through the first seven months of 2018, Toyota sales in the PRC rose 10% to 807,400, while Nissan saw a gain of 9.5% to some 827,306 vehicles. Honda, however, had a decline in sales of 6.6%, to 715,060.
New investment rules also stand to reshape the manufacturing marketplace, with Japanese makers again poised to advance. In April, the Chinese government announced plans to scrap a 50% foreign ownership limit on vehicle manufacturer joint ventures. Fully electric vehicle makers could have 100% ownership rights in 2018, and by 2022 all manufacturers can establish wholly-owned enterprises. Toyota, which has avoided making its Lexus brand within China's borders because of intellectual property rights concerns, reportedly was considering taking advantage of the new ownership rules by moving some Lexus production to the PRC. This would help the company compete with luxury rivals such as Mercedes-Benz and Cadillac, which already make cars in China.
Overall, Toyota aims to sell 2 million vehicles in China by 2020, and reportedly has set a goal of tripling its auto sales to 3.5 million vehicles by 2030. And in August of this year, Nissan announced plans to invest some $900 million to build a new auto assembly plan in Wuhan to boost its capacity in China by 40%. Nissan's longer-term plan is even more ambitious, as it aims to spend some $9.5 billion in China over the next five years.
American car companies, in the short term, might find it difficult to take advantage of the PRC's new automotive investment rules. Even if the current trade conflict with China is resolved in the short term, the Trump administration's calls for American companies to curtail overseas investment may hinder GM, Ford, and perhaps U.S. auto parts companies from either increasing their ownership share in current joint venture projects, or opening new facilities with majority American ownership.
However, ignoring the administration's call for targeted investment in the U.S., in mid-October, Tesla announced it had secured an 860,000 square meter plot in Shanghai to build its first overseas Gigafactory. This followed its deal with the Shanghai city government in July to build a car plant with a capacity of 500,000 all-electric vehicles. This would fit well with China's goal of producing two million electric vehicles by 2020 and seven million by 2025. Not to be outdone, GM has said that by 2025, all its Buick, Cadillac and Chevrolet models in China will offer hybrid or pure-electric versions.
Even in this new technology field, the U.S. auto industry faces a Japanese challenge. Toyota announced last December it would market more than 10 pure electric vehicles in the early 2020s, and initially introduce some of them in China. And in August of this year, Nissan began producing its first electric sedan designed for China in Guangzhou, in cooperation with its Chinese partner Dongfeng Motor group.
In light of Prime Minister Abe's visit, China's state-run Global Times newspaper declared that U.S. influence on Sino-Japanese relations is "limited," and that "if Beijing and Tokyo intend to plan their future bilateral relationship based on Washington's attitude, they will only get lost." Should U.S.-China trade tensions continue, and Japan and the PRC put effort into improving ties, American economic competitiveness with Japan for the China market could be harmed. The lucrative automobile sector could be the first to feel this trend.