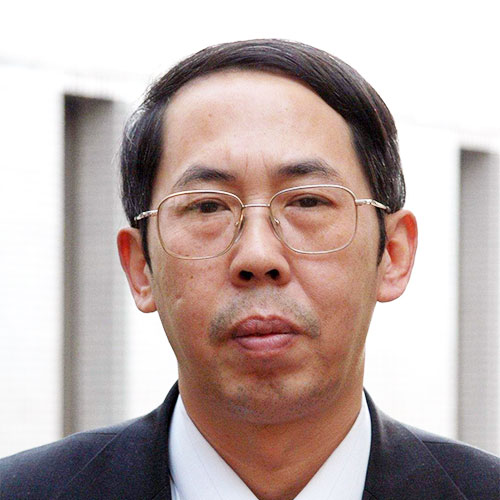 Shi Yinhong
Professor, Renmin University
Shi Yinhong is Professor, Institute of International Relations, Renmin University of China.
Jul 03, 2019

The stark present of Sino-US distrust is a far cry from the nostalgic past of China-US cooperation since the Nixon era. Nonetheless, China's deepening domestic reforms and revised strategic outlook bode well for the future — but will the US get the message?

Dec 05, 2018

There are several things China should do.

Nov 28, 2017

Due to various causes, China's strategic posture in East Asia and the western Pacific after Xi Jinping became China's top leader again. However, China's strategic behavior in the same region began to moderate as situation shifted both at home and internationally. This trend started even before Donald Trump' election as the U.S. president.

Nov 18, 2016

Trump's security and diplomatic policies may offer opportunities for China, but that would be secondary compared with the damage he may inflict on China-US economic and financial relations. The China-US economic and financial relationship means a lot to the Chinese economic health at home, especially in the face of the nativism, populism and nationalism that seems to be sweeping the globe.

Aug 23, 2016

Amid changes in global political culture and turbulent relations between powers, it is unprecedentedly difficult to create, readjust and implement rules of global governance. Efforts must be made to resist the populist, nativist and nationalist political culture that is expanding and increasing throughout the world so that major-power relations can be stabilized and improved.

Jul 13, 2016

China must keep in mind its significant interests in multiple aspects of the North Korea issue, as it tries its best to balance such interests under difficult circumstances and create conditions for improving China-DPRK ties while preserving its mutual security and stability goals with Washington and Seoul.

Jul 12, 2016

China has an overall strategic environment and strategic tasks that are much bigger than the South China Sea issue. China should proceed from the perspective of the strategic situation, make peace with neighboring countries, and finally persuade the US to accept China's role in Asia. Governments of China's neighbors may support one element in the Chinese government's basic position on the South China Sea issue, but not necessarily all elements, and Beijing must balance its strategic priorities.

Oct 30, 2014

How can Beijing manage relations with both the United States and its regional neighbors in the Asia-Pacific? Shi Yinhong examines China's foreign policy and offers insight into both US-China relations and China's relationship with other Asian nations.

Apr 03, 2014

It is of essential significance to consistently enhance diplomatic relations with neighboring countries and improve good-neighborliness. Periphery strategy and diplomacy will always be important to China, writes Shi Yinhong.