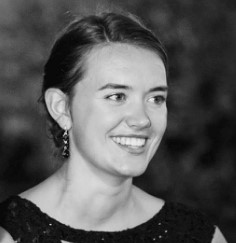 Lily Hartzell
Freelance Journalist based in Beijing
Lily Hartzell is a freelance journalist based in Beijing focused on the environment. She graduated from Tufts University with a degree in International Relations and Environmental Studies, and wrote her senior honors thesis on China's participation in international environmental agreements. She was previously a Princeton in Asia fellow at the Natural Resources Defense Council's Beijing office. You can find her full portfolio here: https://lilyhartzell.weebly.com/
Mar 03, 2020

China's commitment to reduce its coal dependency conflicts with its increase in coal production. This is bad news for both the environment and China's economy.

Dec 05, 2019

As the Convention on Biological Diversity prepares to reconvene in 2020, it's time to reflect on the efficacy of the convention's efforts over the last 10 years. As the host next year, China could spur the world to greater action on biodiversity conservation.

Nov 08, 2019

China and the EU have showed a promising start on green finance, in part due to China's speed and enthusiasm to encourage green investments, but stricter environmental standards are needed.

Aug 06, 2019

China has the potential to help countries all over the world leapfrog over coal, but so far it has fallen short, contradicting the green rhetoric China has repeatedly used to describe BRI.

Mar 01, 2019

While Washington battles over the Green New Deal, China has been on the cutting edge of green finance and is even providing a model for the European Union. Even so, crucial questions remain.