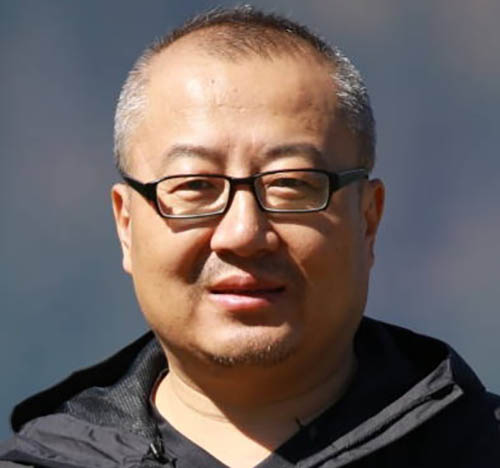 Xiao Bin
Deputy Secretary-general, Center for Shanghai Cooperation Organization Studies, Chinese Association of Social Sciences
Xiao Bin is Deputy Secretary-general of the Center for Shanghai Cooperation Organization Studies at the Chinese Association of Social Sciences (CASS), research fellow of the CASS Institute of Russian, East European and Central Asian Studies, and an expert affiliated with the Council on China-Russia Strategic Coordination.
May 23, 2023

The China-Central Asia summit demonstrates China's more proactive diplomatic strategy regarding Central Asia. This is important now because the Russia-Ukraine war has left Russia with insufficient capacity to preserve order in Central Asia. Stability is the summit's central aim.

Apr 28, 2023

The deepened military relations between China and Russia was inevitable in response to challenges from the West. Conflict does not arise simply over current security considerations. It may be triggered by concerns over the changing international balance of power.

Apr 12, 2023

Interstate political relations are changing the dynamics of the international system. China's relationship with Russia has become a tool for balancing the shifting pres-sures. But no country can predict the consequences of war. Staying out of it may be the best way to maximize gains.

Mar 24, 2023

The Russia-Ukraine war has shaken Europe's energy security, triggering major adjustments in supply chains, consumption and renewable energy development. The conflict and its spillover effects suggest that a new economic cold war may already be underway.

Mar 01, 2023

The Russia-Ukraine conflict is forcing people to rethink the role of today's international system in maintaining world peace. The system is currently out of balance, with one superpower and several other significant powers jostling for prominence.

Feb 01, 2023

Russia's irrational struggle has accelerated a process in which nearby countries are induced to turn against it. Making war is a costly way of fighting. Our country needs to learn how to win without fighting through the use of soft methods.

Dec 28, 2022

It is clear that China has little chance of changing Russia's hard-line position in its war with Ukraine. Nor can it solve the "Russia problem" in the West. It can only act as it sees fit to safeguard the interests of the Chinese people.

Nov 22, 2022

Ukrainians have paid dearly for Russia's incursion, which most of the world believes was not justified. The Ukrainian people know they are fighting for their homes, and that's what will ultimately tilt the balance on the battlefield.

Oct 03, 2022

The war in Ukraine, whether short or long-term, doesn't serve China's national interests. While China and Russia are strategic partners, so are China and Ukraine, which agreed in 2013 to preserve national independence, sovereignty and territorial integrity. Thus, for China, the only path forward is peace.

Sep 20, 2022

Relations with Central Asian countries have long been a significant part of China's international diplomacy. And Chinese leader Xi Jinping recently traveled to the region to advance diplomatic relations, participate in the Samarkand Summit of the Shanghai Cooperation Organization (SCO), and promote the development of the SCO.