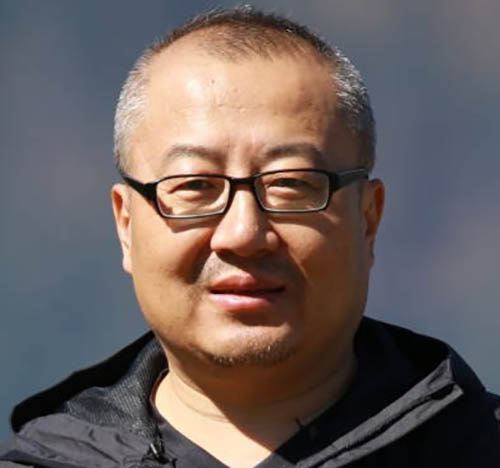 Xiao Bin
Deputy Secretary-general , Center of SCO Studies
Under the Chinese Association of Social Sciences (CASS), Xiao Bin serves as deputy secretary-general of the Center of SCO Studies; research fellow of CASS Institute of Russian, East European and Central Asian Studies; and an expert affiliated with the Council on China-Russia Strategic Coordination.
Apr 26, 2022

While the United States and its Western allies might wish that China would adopt their position and help to mediate an end to the crisis, China has crafted a stance that conforms to its own interests. It simply doesn' t have the influence other countries may imagine.

Mar 17, 2022

China-Russia ties have upper limits, which are defined by the interests of the Chinese people. Relations are constrained to areas that do no harm. No relationship should be allowed to take the people's interests hostage.

Feb 08, 2022

The eastward expansion of NATO makes Russia feel vulnerable, and it could react with a fight based on its national DNA. But sovereign states should be guided by one key principle: Never take the first step without considering the last one.

Jan 03, 2022

China and Russia may be forced to seek a new systemic equilibrium, with the result being two international camps. This could lead to a new cold war and subject other nations to unpredictable security costs.

Dec 29, 2021

During their recent virtual summit, the presidents of China and Russia China had plenty of reason to discuss what to do about their respective external threats. China's Foreign Ministry said it would rev up coordination between the two in search of a strategic counterbalance.

Nov 18, 2021

The country's self-sufficiency rate has stayed at around 80 percent, but as it transitions to lower carbon, issues affecting energy security are becoming more prominent. Underlying these are structural problems, starting with high dependence on overseas energy.

Oct 07, 2021

Supporting expansion is a risky decision at time when major-power politics are in a state of "cold peace." But no matter what the outcomes are, China needs to actively pursue its own interests in the SCO space. Guaranteeing stable expectations for its security interests is most important.

Aug 03, 2021

The impact of the Afghan Taliban on regional security is limited. But China may nevertheless want to consider economic means to encourage the stability and development in Central Asia, including construction of a highway from Kashgar to Kabul.

Jun 29, 2021

China and the United States should seek to warm their relationship, even amid competition, and their leaders should meet. The international community would welcome such a meeting by the world's largest and second-largest economies, as it would contribute to global stability.

Jun 07, 2021

Over the long course of history, the swings from imbalance to equilibrium have been fleeting. Therefore, as it is surrounded by countries with unsettled conditions, China should adapt. It needs to respond in ways that foster strategic stability.