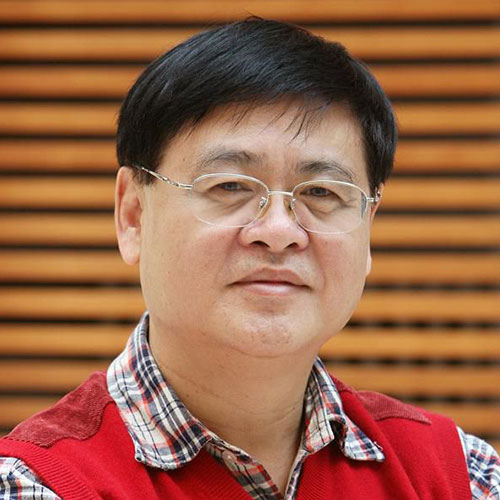 Wang Jisi
President, Institute of International and Strategic Studies, Peking University
Wang Jisi is President of the Institute of International and Strategic Studies, Peking University.
Nov 18, 2023

The China-U.S. relationship is not going to rise from its low point anytime soon. An election year is approaching in America, and it will be fraught with anti-China rhetoric. With few opportunities for the leaders to meet and set a new course, the upcoming APEC leaders meeting in San Francisco will be pivotal.

Feb 07, 2023

China lags far behind the United States in most areas of technology, while leading in only a few. Going forward, U.S. strategy will likely involve "precision decoupling" to control the core technologies China needs most.

Jul 15, 2022

Restore normal diplomatic exchanges, avoid war and strengthen economic ties — these are at the top of the list. It's clear that trade is increasing, not decreasing, and we should continue developing scientific and technological exchanges. While competition is inevitable, war is not.

Jan 07, 2022

High-level dialogues in 2021 between China and the United State clarified their positions. Now it's imperative that the two rivals avoid a new cold war by engaging in substantive working-level talks.

Jun 23, 2021

The United States and China are embroiled in a contest that might prove more enduring, more wide-ranging, and more intense than any other international competi­tion in modern history, including the Cold War. In both countries, fears have grown that the contest might escalate into open conflict.

Mar 11, 2021

Confrontation can come from lack of understanding and a difference of emphasis. At bottom, the Chinese want to set up principles before trying to resolve specific problems, while the Americans are eager to address specifics before improving the relationship.

Jun 18, 2020

There are many factors in play that work against a precipitous break in China-U.S. relations. The current fever of confrontation will break if the two countries adhere to a few bottom-line principles.

Feb 01, 2019

Despite their deeply intertwined economies, China and the U.S. remain fundamentally different societies in terms of politics and core values. The sooner the U.S. accepts this truth, the better China-U.S. relations will be.

Dec 15, 2017

China should start building a community with a shared future for mankind from the Asia Pacific.

Sep 19, 2016

The two governments have been rather successful in managing their differences and avoiding possible crises, and they have the determination and the ability to continue safeguarding the overall China-US relationship. In the new normal, both sides need to direct their efforts at clearly explaining to their people the strategic intent of no conflict and no confrontation as well as their willingness to cooperate.