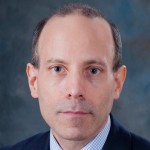 Richard Weitz
Senior Fellow, Hudson Institute
Richard Weitz is Senior Fellow and Director of the Center for Political-Military Analysis at Hudson Institute.
May 13 , 2014

The unfavorable Chinese media coverage of President Barack Obama's recent Asian trip reflects the mistaken impression that the president's tour was designed to rally regional partners against Beijing, writes Richard Weitz.

Apr 23 , 2014

China has always valued military secrecy, however Richard Weitz explains that in recent years China has advanced in terms of transparency and the importance of clear communication between China and the U.S.

Mar 26 , 2014

Skillful Chinese diplomacy has managed to transform an initial damage limitation strategy into one that will likely bring benefits to Beijing. China has won praise from both sides of the conflict without suffering any major costs. Although Beijing will not apply sanctions to Moscow for its actions, China has expressed disapproval of the Crimean referendum through its silence—probably the best Washington can hope for.

Mar 18 , 2014

Although China's response to the current crisis in Ukraine has been complex; China has increasing tilted toward Moscow. This decision has drawn praise from within China, but criticism from the international community.

Feb 19 , 2014

The United States would benefit from a reconciliation between Russia and Japan, which would also help China continue its peaceful rise, writes Richard Weitz.

Jan 18 , 2014

During the past dozen years, China's economic and strategic interests in Afghanistan have grown considerably. Following U.S. military involvement in Afghanistan, Richard Weitz discusses the potential for cooperation between Beijing and Washington in the region.

Dec 24 , 2013

Chinese officials have adopted a conspicuously low-key attitude toward the U.S. National Security Agency affair. However, despite protests from countries like Germany and Brazil, Beijing and Washington should work together to protect common cyber interests.

Dec 03 , 2013

The Obama administration is eager to dampen the tensions in the East China Sea. With the dangers of miscalculation too high, Richard Weitz states that the disputed islands are hardly worth a war.

Nov 19 , 2013

During the past week's acrimonious public debate over the stalled nuclear negotiations in Geneva regarding Iran, China has escaped public censure. Beijing's low profile was not due to indifference, but to China's complex relationship with Iran and the United States.

Nov 06 , 2013

The decision of the Turkish government to purchase its first long-range air and missile defense system from a Chinese corporation rather than competing U.S., European, and Russian systems has aroused much attention. However, this decision is unsurprising given Ankara's longstanding desire to gain as much foreign defense technology as possible for the lowest cost.