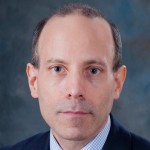 Richard Weitz
Senior Fellow, Hudson Institute
Richard Weitz is Senior Fellow and Director of the Center for Political-Military Analysis at Hudson Institute.
Nov 13 , 2015

Richard Weitz reviews the recent speech of U.S. Defense Secretary Ashton Carter, who describes China's potential to challenge the U.S.-built international order through its assertive stance in the South China Sea, and finds his approach sensible, given the mixed and fluid strategic relationship between the two countries.

Oct 15 , 2015

Richard Weitz argues that Xi Jinping's visit to the U.S. did not strengthen mutual trust between the two governments, and suggests that Washington and Beijing need to move from words to actions regarding Afghanistan, which is facing increased insecurity, and views China as an important regional partner.

Sep 15 , 2015

China and its Eurasian neighbors likely discussed the future of Central Asian security while attending the Chinese military parade. Chinese leaders may have to assume a more prominent security role in Central Asia and talks with U.S. officials can make this process more manageable.

Jul 31 , 2015

Although the recent Iran nuclear agreement is welcome, China and the U.S. have important tasks to perform to keep Iran from becoming a real, as opposed to a virtual, nuclear weapons state. The Iranian model will not apply to Korea and other proliferation challenges given the different elements of these threats.

Jul 15 , 2015

The latest U.S. National Military Strategy has provoked a strong but misguided reaction in Beijing. U.S. policy makers are not forecasting an inevitable a war with China and identify areas where the two countries' national security interests overlap sufficiently for bilateral collaboration.

Jun 26 , 2015

As permanent members of the UN Security Council, Chinese and U.S. leaders should look beyond the recent deadlocked Nuclear Non-Proliferation Treaty and use their next U.S.-China Strategic and Economic Dialogue to make further progress in promoting nuclear disarmament, nuclear non-proliferation, and supporting the safe and secure peaceful use of nuclear energy.

May 26 , 2015

Amidst Chinese and U.S. opposition, North Korea has amplified its pressure on South Korea and allies through its weapons development. However, China has opposed U.S. deployment of a Terminal High-Altitude Area Defense (THAAD) in South Korea, which could halt progress.

Apr 01 , 2015

After years of fruitless efforts to prevent Iran from conducting any uranium enrichment, U.S. negotiators today join with their Chinese counterparts in seeking to contain, rather than eliminate, Iran's nuclear weapons potential. However, while Chinese policy makers do not want Iran to acquire nuclear weapons, they oppose the use of military force or severe sanctions to prevent it. Richard Weitz highlights a China – U.S. competition for economic advantage in Iran, a dynamic that may define future talks.

Feb 16 , 2015

Both the responses the next U.S. Defense Secretary gave to the Senate Armed Services Committee and the latest U.S. National Security Strategy adopt a benign tone regarding China. These documents generally affirm a desire to improve overall relations and continue China-U.S. defense exchanges even while seeking greater Chinese military transparency and the peaceful resolution of China's maritime claims in the Pacific.