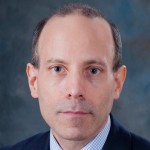 Richard Weitz
Senior Fellow, Hudson Institute
Richard Weitz is Senior Fellow and Director of the Center for Political-Military Analysis at Hudson Institute.
Jan 06 , 2015

Chinese experts underestimate the strong drivers underpinning the U.S. pivot to Asia, which will likely continue despite the Democratic losses in the recent congressional elections and the retirement of the U.S. Defense Secretary. Indeed, President Obama's Asian policies enjoy bipartisan support and remain a White House priority despite economic and other challenges.

Nov 17 , 2014

Although Xi and Abe agreed to deemphasize their conflict over the East China Sea, past efforts in this direction have not proved successful for long. Last month's release of the interim report on Japanese-U.S. progress in revising their defense guidelines has become the latest object of Chinese concern.

Oct 24 , 2014

China's small naval exercise with Iran last month was unremarkable in its military importance but helps illustrate the larger strategic calculations facing Beijing as China tries to manage its trilateral relationship with Tehran and Washington.

Sep 25 , 2014

The Shanghai Cooperation Organization has organized a number of "anti-terrorist exercises" that do have an anti-terrorism purpose and aim to fight the "three evil forces" of terrorism, separatism and extremism by strengthening the militaries' ability to coordinate counter-terrorism operations. Nonetheless, in addition to their declared goal of fighting regional terrorism, these drills aim to support the SCO agenda of negating U.S. global primacy, countering U.S. missile defense programs, and weakening U.S. security alliances.

Aug 27 , 2014

China has provided modest aid to Afghanistan, but its economic and security contributions remain much less than those provide by Western countries, despite China's geographic and other links to Afghanistan.

Aug 04 , 2014

The most recent BRICS summit was noteworthy for generating the first concrete collective initiatives in the group's history. Whereas the BRICS past meetings and had yielded mostly joint declarations, the July 15 summit in Brazil saw them launch two high-profile financial initiatives. Perhaps even more important, they seem prepared to undertake other collective projects in the energy and nonproliferation realms.

Jul 15 , 2014

Relations between China and South Korea continue to improve. Their two governments have developed a strong economic partnership and managed their security differences over North Korea and other issues well. Surveys of South Korean public opinion show a remarkable rise in popular assessments of China and its policies. Nevertheless, South Korea remains a reliable U.S. ally and security partner and Beijing's options regarding Seoul are seriously constrained as long as China remains committed to sustaining North Korea as a buffer state.

Jun 25 , 2014

Chinese criticism of the Pentagon's latest report on China's military power is misplaced. The text is not intended to propagate the "China threat" thesis as part of a U.S.-led containment strategy. Instead, the document offers a balanced review of Chinese capabilities and intentions, and combines deterrence threats with reassuring opportunities for further China-U.S. defense cooperation.

Jun 12 , 2014

This year's "Joint Sea-2014" maritime exercise between China and Russia was noticeable in several respects. First, the drill coincided with a state visit of Russian President Vladimir Putin to China. Second, it came at a time when other signs of deepening Sino-Russian cooperation were evident. Third, China tried to use the drills to legitimize its Air Defense Identification Zone. Finally, it failed to evoke much of a reaction from Washington.

Jun 03 , 2014

The May 21 Sino-Russian gas deal has been long expected, but it took Chinese and Russian negotiators more than a decade to overcome their differences on the issue, which reflecting diverging price expectations. In the end, the parties stuck to their winning formula of China's providing Russian firms with the money they need in advance to develop new energy supplies and transport them to China through guaranteed long-term contracts. The United States has minimal influence over both countries' energy policies and will need to work with regional partners, including China, to encourage price competition, competition, and transparency.