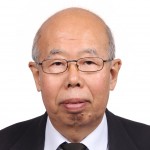 Chen Yonglong
Director of Center of American Studies, China Foundation for International Studies
Chen Yonglong is Director of Center of American Studies, China Foundation for International Studies.
Jan 07 , 2019

The US-China relationship must endure

Sep 13 , 2018

China-US trade and global trade will stay on track, because President Trump simply can't dictate everything.

Aug 23 , 2018

The US, in launching a 'trade war' against China, is appealing to the thinking and rhetoric of the late-twentieth-century - Cold War. This is inappropriate to the modern age, as the world has moved on and become multipolar. China does not itself seek hegemony, but has a number of options to build alliances with which to repel any US hegemonic ambitions, which are thus doomed to failure.

Jul 13 , 2018

Many factors have pushed the US to wage a trade war against China, but they are not immutable.

Jun 23 , 2017

Traveling in each other's company and benefiting each other should be the form and path to effective China-U.S. cooperation, as building a community of shared future for all mankind requires partners with shared objectives instead of fellow travelers who meet by chance and lack mutual trust.

Apr 18 , 2017

Difficulties for the U.S. are not opportunities for China. The road to make America great again leads to Beijing; and for China to be strong and prosperous, effective cooperation from the American side is also indispensable.

Jan 12 , 2016

From the Iran nuclear deal to the climate agreement in Paris, a new level of cooperation between Beijing and Washington signals that the pragmatic relationship dating from the Nixon administration is not threatened by changes in international conditions. A consensus is taking shape among celebrities, ordinary citizens, leaders and strategists in both countries that China and the US should not change their course of engagement and cooperation.

Dec 22 , 2015

The negotiations were tiresome, the jostling was tough and complicated. To save the common homeland of mankind, to guarantee the sustainable development of all countries, the conclusion of the Paris Agreement gives hope and expectation that we can overcome all sorts of difficulties, and we have the wisdom and courage to do so.