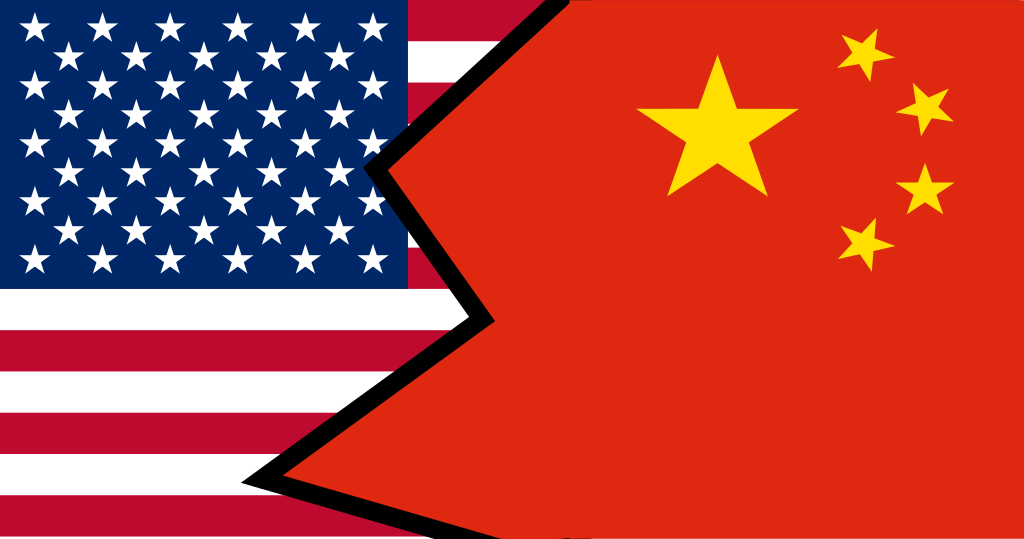 The world is undergoing a once-in-a-century transformation. This is recognized worldwide; however, different countries and different schools of thought hold different perspectives. In general terms, the post-Second World War order is struggling to cope with some global contemporary challenges, including the following: greater strength among the great powers again and an uniquely ferocious contest focused on centers of power, wherein determining friends, partners, and opponents is extremely complex; economic issues are strongly politicized and protectionism, isolationism, and the desire for hegemonism are rampant, which seriously impact the existing rule-based order designed to promote economic growth; the US and other developed Western countries have teamed up to impose technology blockades on other countries so that they can dominate the core technologies of the fourth industrial revolution and maintain future development rights.
Against the backdrop of these major global changes, China-US relations have undergone new profound changes and corresponding policy adjustments.
First, the US has significantly adjusted its strategic positioning vis-à-vis China, from uncertainty to strategic competition, with US political parties, the government, the military and think tanks forming the opinion that China poses a challenge to US hegemony and that America needs to get real and adopt measures to counter China. Policy elites in the US have played a leading role in adjusting their country's approach to China. Hardliners have gradually become the mainstream, while moderates have been left out in the cold. The hardliners believe that as long as they keep China down, the US will prevail. US academics, businesspeople, and military personnel all support Trump's unique vision of American exceptionalism.
Second, economic and trade friction have become the new norm in China-US relations, as well as an important part of the Trump administration's tough stance on China. "Trade war" and "flip-flop" are the buzzwords of this new state of affairs. After the second round of trade consultations between China and the US averted a trade war, both American supporters and detractors of a trade war with China criticized Trump for backing down. United States Treasury Secretary Steven Mnuchin publicly claimed that Trump could choose to introduce tariffs at any time. The threat of a trade war loomed large as it escalated from bilateral to multilateral, from trade to investment, and across ever more products and industries. Threats have also been made to renegotiate the terms of China's accession to the WTO and its status as a market economy, or even review China's investments in the US on the grounds of national security. All of this has undermined the vital role economics and trade play in China-US relations. It is clear that a trade war is only the forerunner to tensions in China-US relations; Made in China 2025 is the US's major objective.
Third, the US insists its one-China policy has not changed. This is something the US has paid lip-service to during various dialogues on China-US relations. Nevertheless, for some time now, the US has claimed that the Chinese mainland was the first to upset the status quo in the Taiwan Strait. This is an attempt to conceal US ambitions to strengthen US-Taiwan relations to make Taiwan better able to resist and contain the mainland. The National Defense Authorization Act for Fiscal Year 2018 was a watershed document. It not only allows ports of call by the US navy in Taiwan and for US Pacific Command to receive ports of call by Taiwan, it also requires the Pentagon to submit a report of recommendation to Congress within six months of receiving an arms sale request from Taiwan. This is tantamount to making arms sales to Taiwan a compulsory regulation and indicates that the US's Taiwan policy is becoming more official. Moreover, shortly after the Taiwan Travel Act was adopted, US officials travelled to Taiwan to attend various functions. The US has also supported Taiwan on the international stage and rallied allies including Australia and Japan to the cause. The US has even suggested that a US-Taiwan free trade agreement could be signed and that Taiwan could be included in the US's Indo-Pacific Strategy. The US is intent on having an unsinkable aircraft carrier to restrict China's movements. It is not only seeking to violate China's sovereignty by insisting on freedom of navigation in the South China Sea, but also dreams of crossing the Taiwan Straits to challenge China's core interests. The US is adopting an offensive approach in its strategic game with China.
Rising Chinese power is an underlying reason for the US's change in policy. Historically, the GDP of an upcoming country has been allowed to reach 60% of that of the hegemonic power before the latter takes action. Both the Soviet Union in the 1970s and Japan in the 1980s were brought down a peg or two by the US upon reaching that milestone. Now it is China's turn. Many people in the US elite have fundamentally changed their views and thinking on China. They openly believe that the policy of engagement with China has failed and that China is closer to the center of the world stage than ever before and wishes to replace the US as a new world leader. A bipartisan consensus has been forged out of the sense of urgency this has engendered. It seems that the US political elite believes that there is a fundamental conflict between the two countries' strategic goals of rejuvenating the Chinese nation and making America great again, with contradictions that are difficult to reconcile. Structural and institutional differences between China and the US are bound to put China-US relations on shaky ground from time to time.
The US' China policy is not finalized. There are infinite opportunities within the challenges that frame China-US relations. Opportunities outweigh challenges, and there is more common ground than differences. Trump loves to create chaos for the benefit of the US, but even he has a limit, and it seems unlikely that the US is prepared to go toe-to-toe with China. It is likely that rational and moderate voices in the US as well as interest groups will not want to give up access to China's huge $8 trillion-market. In this era of free-flowing information, fewer young people are deceived by fake news and fabricated public opinion. More than half of them have been shown to have positive feelings towards China. They are the future of China-US relations.
The contact, confrontation, control, and cooperation that has characterized China-US relations over the past four decades has created a considerable degree of integration between our two countries as well as a certain degree of endogenous convergence not engendered by human will. Messing with this natural law will undoubtedly hurt both parties. The leadership abilities of the heads of state have become the anchor of stability in China-US relations and have proved valuable in the current era.
In this time of great change, China-US relations constitute an indispensable partnership for both parties and the rest of the world. Managing differences is commonplace on long journeys, and cooperation and mutual benefit should be pursued by both sides. The positive evolution of world order depends on healthy China-US relations. Under the new type of international relations, China's policy of a global community with a shared future could be a historic contribution to the new era of China-US relations. To achieve this ultimate goal, China and the US need to understand each other better, clearly define their boundaries, and come up with new ways of thinking and acting.
Adversaries or partners? Today's tensions do not need to turn into tomorrow's war. Both sides are the focus of each other's strategies. This is the biggest recent change in China-US relations.