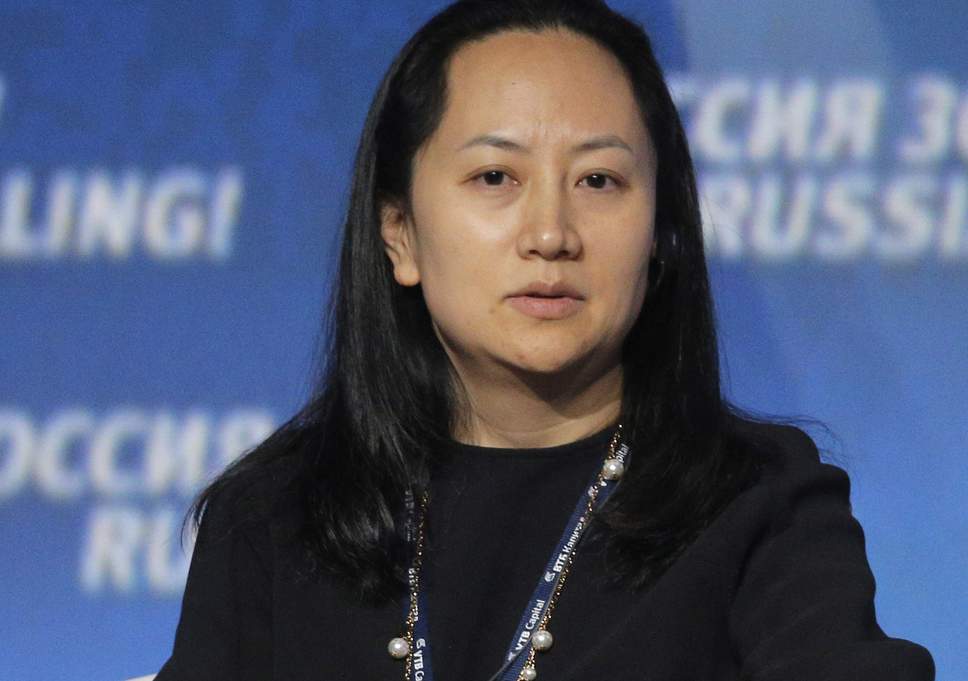 Canada's detention of Huawei CFO Meng Wanzhou at the request of the United States is casting a shadow over the ongoing round of China-US trade negotiations. According to the consensus US President Donald Trump and Chinese President Xi Jinping reached earlier this month in Argentina, the two countries should reach an agreement on handling their increasingly severe trade disputes before March 1, so as to stop the "trade war".
The entire world is watching whether the Meng incident will create hurdles for the China-US trade negotiation. The US side is trying to dispel suspicions. US National Security Advisor John Bolton claimed the Justice Department did not inform Trump in advance about its decision to detain Meng. White House Economic Advisor Larry Kudlow told US media that he did not believe the incident would affect the negotiation, and was confident many achievements would be made in the 90 days. Besides, US Trade Representative Robert Lighthizer, who is playing an increasingly important role in negotiations with China, stated detaining Meng was a matter of criminal justice, which has nothing to do with what he is in charge of.
The rude action the US government has taken against the Huawei executive has been widely criticized. Just as Zachary Karabell wrote in the Washington Post, the action against Meng may be legitimate under US law, but it's a terrible "political mistake," and a silly attempt by the Trump administration to contain China.
The Meng incident has actually indicated that many in-depth challenges await the next stage of China-US trade negotiations. First, the line between trade disputes and national security is increasingly blurred, the negotiators need to take this trend seriously.
In October, a report by the US Defense Department pointed out that Chinese firms are increasingly dominating the global supply chain, doing harm to the US industrial foundation, and the US is highly dependent on China for nearly 300 types of key materials and spare parts. Many Americans in the intelligence and national security fields have become advocates of "delinking" China and the US in trade.
Second, preserving "technological leadership" is one of the US' foremost concerns, which will turn the trade spat into a long-term trend. Huawei has become one of the most competitive telecommunications equipment providers in the world, especially for its advantages in the field of 5G technologies. The Trump administration not only enhanced export controls against China, but also tries to sabotage China's plan of industrial upgrade and technological progress in a bid to win the technological competition with China. But such a practice has invited doubts by such American firms as Qualcomm and Apple, as isolating and blocking Chinese firms doesn't necessarily enhance the US' own technological advantages.
Third, the Meng incident shows that some forces in the US are attempting to sabotage the two countries' trade negotiations, and there also is a certain extent of chaos within the Trump administration on China policy. Against the present background, preserving stable China-US relations calls for both sides to maintain a high degree of prudence. They should not invest limited political capital in making or handling "unexpected incidents," instead they should try to concentrate on promoting negotiations. The Trump administration is facing new personnel adjustments at year's end, involving people like White House Chief of Staff John Kelly. There has also been rumors that Treasury Secretary Steven Mnuchin, too, is considering resigning. This doesn't seem to be good news for China-US trade talks.
The Trump administration should realize that seizing the opportunity of the "90-day negotiation" and stabilizing bilateral trade ties as soon as possible is not just doing China a favor, it is also in the US' own interests. The "trade war" has had tangible negative effects on American farmers, various firms, and financial institutions, and tremendously reduced opportunities for the two countries to cooperate in fields like energy. Tax reduction and expanding financial expenditure are less and less effective in boosting the US economy, and IMF anticipation of US GDP growth in 2019 has been downgraded from 2.8% to 2%.
Though Trump claimed victory in the midterm elections, in many states affected by the "trade war," American voters actually expressed strong dissatisfaction with their votes. In the new Congressional term beginning next year, Democratic Party congress members will inevitably strengthen containment of the Trump administration, including revising the international trade "offensive" that appears intimidating, but has been ineffective. In fact, in the first 10 months of 2018, US trade deficits increased 11% over the same period last year. With growth slowing down in countries China and Germany, American companies will face a worse global environment, which will amplify complaints about the Trump administration.
Obviously the Trump administration should adopt a more pragmatic and sensible attitude to trade negotiations with China, and avoid overestimating its bargaining chips. Just as former US Treasury Secretary Lawrence Summers said, the US government should set feasible goals and acknowledge China's right to achieve prosperity and growth. He said the US can threaten China in a globalized economy, but can't suppress China. By trying to do that, it may help boost the most anti-US groups in China.
Washington should take note that the bullying approach the US demonstrated in the Meng incident has already inspired new anti-US feelings in China, which will make it even more difficult for the Chinese government to make concessions in trade negotiations. With China-US relations becoming increasingly sensitive, it is critical to undertake "quiet diplomacy," which will ensure the two parties can concentrate on solving truly important problems.
Ninety days is actually a very short time. The risk of missed opportunities and disaster cannot be underestimated.