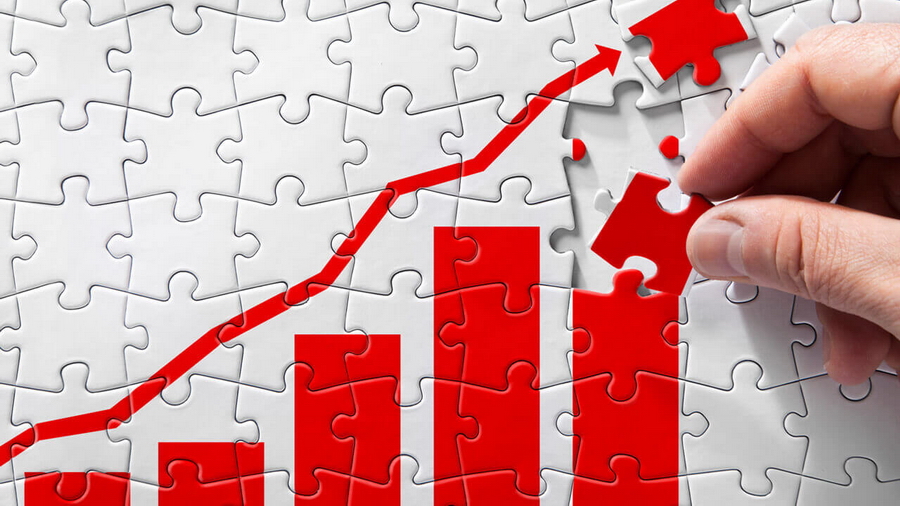 The recent Chinese Lunar New Year holiday brought a strong rebound in consumption across the country. The data show that total tourist numbers reached 308 million, a 23.1 percent increase over last year's holiday and only 11.4 percent lower than the same period in 2019, before the pandemic time. Shops and restaurants in large cities saw business boom.
The reopening of China's economy after the government announced optimized COVID prevention measures has already led to a clear revival of economic activity and social life. After the slow growth of GDP — 3.0 percent — last year, which was tied to COVID's rise and prevention, the Chinese economy is fully poised for a strong rebound in 2023. Most of the provincial people's congress sessions have set the 2023 GDP growth target at 5.0 percent or higher. A recent UN report estimated that Chinese GDP would grow by 4.8 percent in 2023. By comparison, global GDP growth was expected to slow to just 1.9 percent. Goldman and Sachs, Bloomberg and other leading institutions have put China GDP growth estimates between 4.7 to 5.5 percent.
The World Economic Forum annual meeting in Davos, Switzerland, from Jan. 16 to 20 sent an upbeat message for China's economy this year as well. Gita Gopinath, first deputy managing director of the International Monetary Fund, said at the WEF on Jan. 18 that China's recovery could be very quick. Douglas Peterson, president and CEO of S&P Global, also estimated strong growth in the Chinese economy later this year. Jose Vinals of Standard Chartered Bank said China's economy would be "on fire" in the second half of 2023.
Wall Street is anticipating new capital flows into China. A recent Bank of America survey found that the capital market has seen money flowing to Chinese assets. Ninety-one percent of fund managers surveyed estimated a stronger economic trend in China. The survey also found that 12 percent of fund managers see long-term Chinese equities (after the dollar's 32 percent and environmental, social and government, or ESG, assets) rising 17 percent, higher than oil and long-term U.S. treasury bills, at 9 percent each. Morgan Stanley has estimated that the MSCI China index will rise 14 percent by the end of this year.
It looks pretty certain that the Chinese GDP growth could hit 5.0 percent, or even higher, in 2023. However, it depends on a number of factors and variables. The Central Economic Conference held in early December stressed once again the difficulties found in Chinese economic fundamentals: demand contraction, supply shock and weakening expectations.
Final consumption, the primary engine driving the economy and the most important of the "three horses" pulling GDP growth, performed poorly in 2022, contributing only 1.0 percentage points to GDP growth and a meager 0.2 percentage points during Q4. It is beyond doubt that final consumption, which is already on a accelerating track, will gain strong momentum, especially from Q2. It remains to be seen whether it can return to the pre-COVID level of 2019, with a contribution of 3.5 percentage points to GDP growth. This will depend largely on whether there will be a second or third widespread virus infection across the country and to what degree it will affect the economy and social activity. Government rescue measures for small and micro shops and restaurants, plus additional support to lift household incomes, will also be essential.
Capital formation played a key role in securing 3.0 percent GDP growth in 2022, contributing 1.5 percentage points for the whole year and 3.9 percentage points for Q4. For 2023, fixed investment in high-tech manufacturing and services and infrastructure will undoubtedly gain further momentum, unlike final consumption, as fixed investment is less affected by the COVID situation. Thus, its contribution to GDP growth for the whole year of 2023 will be higher than the 1.5 percentage points of 2022 and even higher than the 1.7 percentage points of 2019, the pre-COVID year.
Net exports will be the biggest uncertainty affecting 2023's GDP growth rate. Both exports and imports have seen a drastic fall since September. In dollar value, total exports and imports fell by 9.5 percent year-on-year in November and by 8.9 percent in December. It contributed a negative 1.2 percentage points to GDP growth in Q4.
In 2023, dark global economic prospects are expected, with world GDP growth estimated at only 1.9 percent by the UN, and world trade in goods growing by only 1.0 percent, according to the WTO. The further weakening of global market demand and decoupling efforts by the United States — which has aggravated supply chain difficulties for China — will continue to be felt during all of 2023, rendering prospects highly uncertain.
Assuming tentatively (under the current situation) that contributions to China's GDP growth in 2023 will be 3.0 percentage points in final consumption, 2.0 percent points in capital formation and zero in net exports, total GDP growth could hit 5.0 percent. With time marching on toward Q2, when the COVID situation is expected to stabilize and economic activity should gain momentum, we will revise our estimate.
Even at 5.0 percent GDP growth, as estimated currently, China will again become a leading engine pulling the global economy. The world is currently on a downward track, heading for slower growth, with a larger risk of recession than in 2022. China, on the contrary, is on an upward track, recovering from the ebb of 2022.
China accounted for 18 percent of global GDP last year. At 5.0 percent growth, China will contribute 0.9 percentage points to world GDP growth, based on the 1.9 percent growth estimated by the UN. In any event, China will make the largest contribution to global economic growth in 2023 and will continue to play a key role in the years ahead.