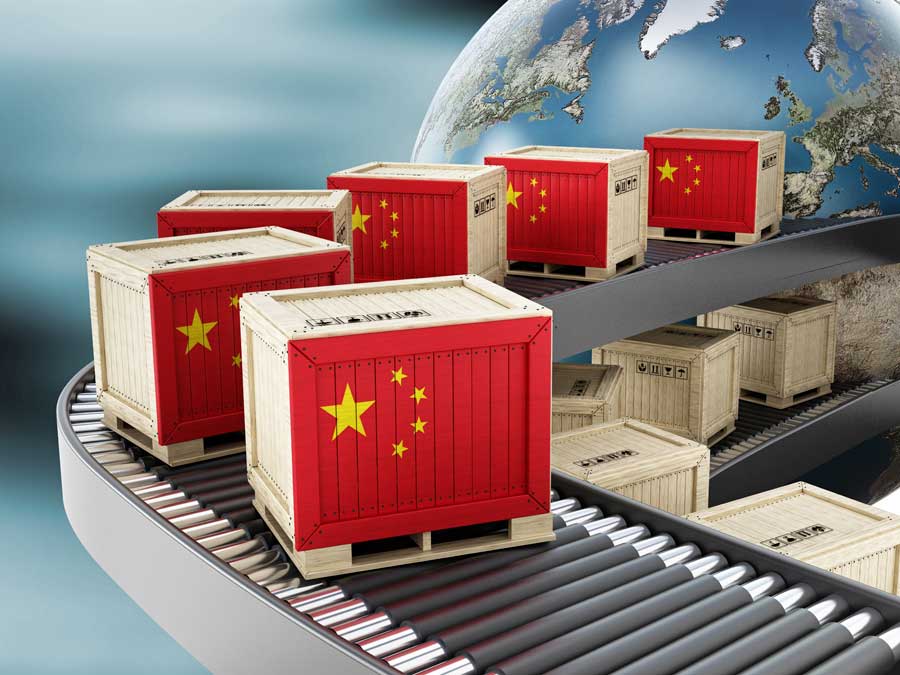 Since the Chinese government proposed its strategy aiming at a "dual circulation" development pattern — in which the domestic economic cycle plays a leading role, while international economic cycle remains its extension and supplement — there have been various questions posed and even misinterpretations announced at home and abroad. Discussions were extended to such ideas as decoupling, market closure and responsibilities, which might represent yet another bad judgment on the general trend of development in China and its role in globalization.
The dual circulation strategy was officially unveiled at the May meeting of the Political Bureau of the Communist Party of China. The meeting for the first time proposed to "give full play to China's advantage as a super large market with huge domestic demand potentials and develop a new development pattern in which the domestic and international circulations reinforce each other."
In the final analysis, the idea has largely been developed out of difficulties confronting the original circulations in the globalization process, a situation featuring huge uncertainties in external demand for a fairly long time, leading to a greater sense of urgency to construct a domestic circulation. In particular, the United States' foreign economic strategy has undergone a major shift, with state interventionism replacing neoliberalism, power logic replacing market logic and long-arm jurisdiction replacing global rules, all of which represent a major setback for the economic globalization process and the great cycle of the world economy.
On one hand, as the China-U.S. conflict escalates and the U.S. increases its economic containment actions, China's participation in the international economic cycle has been challenged and obstructed in both the buying and selling directions. On the other hand, the ongoing coronavirus pandemic, superimposed over major changes unseen in a century, has been fueling a deep readjustment and restructuring of globalization. The world is returning to the era of economic sovereignty, with systemic changes in the existing global economic circulation.
Against this background, China must act adroitly according to circumstances and base its development on both domestic and international circulations. Only by so doing will it turn the crisis into an opportunity and seize the initiative for development.
Dual circulation does not mean China is closing the door.
The pursuit of dual circulation is based on China's status as both the world's factory and market in global economic flows. In 2019, total import volume reached $2 trillion, accounting for 10.8 percent of global imports, second only to the U.S. ($2.5 trillion and 12.3 percent), which made it the world's most promising demand market.
As an industrial power, China has huge demand for global commodities, intermediate parts and capital goods (high-tech products). The top 10 imports by China include electronic integrated circuits, crude oil, iron ore, optical equipment and aircraft. Its iron ore and soybean imports represent more than half the global total. In other words, with its resource endowments, the Chinese economy cannot stay away from the rest of the world. Its continued growth will continue to benefit from the global division of industrial labor.
The world economy, on the other hand, also benefits from the spillover effects of the super large size of the Chinese market. Therefore, the dual circulation strategy is by no means a closed operation within its borders, as some have misread it. On the contrary, the strategy points to intensified implementation of structural reforms, a new round of high-level opening-up and further deep integration with the global economy on the basis of full uses of both domestic and international markets and resources. This will bring huge benefits to both China and the world.
Dual circulation does not mean China is pushing for decoupling.
The world is not so much entering an era of de-globalization as returning to an era of economic sovereignty. Countries around the world pay more attention to their national security and sovereign interests than ever before, with some even stressing domestic priority. The Donald Trump administration in the U.S. has spared no effort to decouple from China or to strive for all-around independence, including in supply chains and manufacturing. Even wooing allies for "de-Sinofication" is becoming an important strategic option.
Moreover, uncertainties experienced in the global pandemic have driven many countries toward moves to establish a more controllable supply chain. It seems there's a general trend toward a global production shift from offshore to near-shore. Instead of efficiency and cost, more emphasis is now placed on security and trust in the supply chain. Against this background, China needs to find a new balance point between opening wider to the world and safeguarding national sovereignty.
The dual circulation strategy is undoubtedly a way for China to prevent its key industries, technologies and sectors from being over a barrel and to secure the supply chains. The goal is to increase control over the economy, provide stable and efficient industrial and supply chains for the whole world and keep the international industrial system unblocked with a well-functioning and coupled domestic industrial system. The assumption on decoupling is a serious misjudgment of China's development path.
Dual circulation does not mean China is abdicating its responsibility.
The ongoing pandemic, the largest external variable, has seriously disrupted global economic circulations and damaged growth in all countries to varying degrees. In the meantime, some people overseas have talked about suspending the Belt and Road Initiative. As China helps other developing countries to build their own dual circulation development pattern through its own economic circulation and the BRI, the initiative will gain speed instead of being suspended.
For example, it offers great opportunities for agreement to be reached on many topics such as trade and investment rules, technical standards, green and environmental standards, dispute resolution mechanisms, sustainable financing and the supply of global public goods. Then a new model of global cooperation in high-quality development will gradually take shape.
In this sense, the dual circulation strategy will help upgrade the international circulation system in the future.