The first Belt and Road Forum for International Cooperation has just been convened in Beijing, with great success.
Primarily this inaugural forum has attained the following missions: dispelling the myth that China aspires to dominate the world, forging more and stronger multilateral partnerships linking nations for economic development, and providing impetus of global economy at a time of growth slowdown or reversal.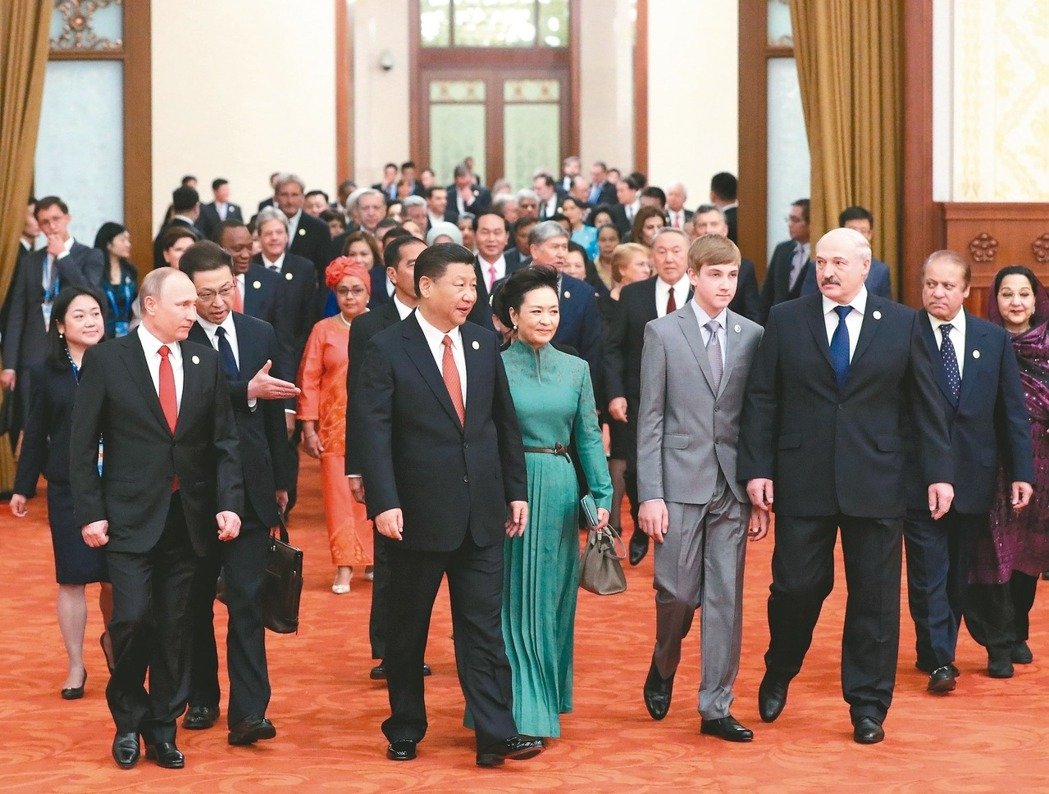 This Belt and Road Initiative is the largest Chinese push to drive, initially Eurasian infrastructural interconnectedness and now global economic co-development through connectedness. Until four decades ago, China was still a poverty-stricken nation, which drove China to change its mind toward opening up and reforming its economic institution. During its dramatic development, China has launched massive infrastructural buildup, propelling the nation to be the leading one in the world in this regard. China obviously benefits tremendously from this spectacular achievement.
Now it is time for China to share its experience and expertise as well as resources with its neighbors. Needless to say, China needs to offer help with such projects for its own economic development. However, this is what many other countries would need – the US has not built an airport for some two decades and the UK has not built a nuclear power reactor for almost 30 years. They have either lost the skill to build or lag behind in their own technology. As a comparison, after building high-speed rail for about one decade, China now possesses some 60% of total mileage of high-speed rail worldwide.
China is more than willing to share its experience and expertise with the rest of the world, which assists partner countries to lift their economy. To do so, China has to advertise its experience and expertise in this area so as to continue its own economic development. This supply-demand partnership has been enthusiastically embraced at such a pace that the Belt and Road Initiative has, over a time span of a mere four years since its inception, expanded to Africa, Latin America and the entire world. The United Nations has included the notion of the Belt and Road Initiative in a Security Council resolution.
In his opening speech at the forum, President Xi Jinping made clear that China advances the Belt and Road Initiative without any intent to export China's social system and development mode through this initiative. China doesn't intend to shape any destabilizing groupings. Instead, Beijing cares to foster a harmoniously co-existing family. His message shall reach rather far. In fact, Washington, Tokyo, Pyongyang and Seoul made their mind to send respective official delegation, at China's warm invitation.
Though the Belt and Road Initiative has been proposed by China, Beijing has neither interest in imposing its view upon others nor any aspiration to dominate the program. To be honest, as the scope of this worldwide partnership is ever enlarging, China doesn't have the resource to offer for its entire buildup. Over time, China has come to the understanding that such a historically unprecedented initiative has to be "consulted, built and shared" together. This is a major reason that dozens of head of state cared to meet together in Beijing, each playing the role of a stakeholder.
To consult together, China intends to be an equal partner with other collaborators. To build together, China could both contribute to and learn from its partners. To share together, China is clearly not to dominate, but to seek a mutually beneficial outcome. Over the course of the past four years since President Xi first proposed the Belt and Road Initiative, China has been smoothing its discourse to deliver its benign intent for a better world. The appeal of this forum has illustrated how successful China's proposal has been received.
This is especially important at a time of global economic slowdown. In the past few years, the overall growth rate of the world has not been encouraging. There has emerged a certain nationalism and protectionism in Western Europe and North America, which goes against the mainstream of globalism. While some sentiment of nationalism is not difficult to understand, over-protectionism could lead to currency war, trade war and tax war.
Against a background of global economic gloominess, China's Belt and Road Initiative and its ever-enlarging scope injects a fresh spirit of multilateral cooperation and truly win-win opportunities. There is reason to expect a more vibrant regional and global economic recovery to be stimulated by the Belt and Road partnership initiated and led by Beijing.