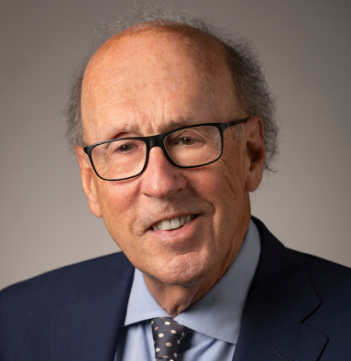 Stephen Roach
Faculty Member, Yale University
Stephen S. Roach is a faculty member at Yale University and former Chairman of Morgan Stanley Asia, is the author of "Unbalanced: The Codependency of America and China".
Sep 30, 2022

It is tempting to give America's Federal Reserve great credit for its recent about-face in tackling inflation. It is equally tempting to give Chinese President Xi Jinping great credit for his stewardship of a rising and strong China. But neither deserves it – and for a similar reason.

Apr 27, 2022

The predictable downward revision cycle for the global economic outlook has officially begun. That's the message from the semi-annual World Economic Outlook just released by the International Monetary Fund, which reinforces earlier revisions from several prominent private forecasting teams.

Mar 14, 2022

My recent commentary, "Only China Can Stop Russia," stirred up strong arguments on both sides of the increasingly contentious debate over the horrific war in Ukraine. While most in the West recognize the need for extraordinary actions in extraordinary times and agree that China has an important role to play in resolving the conflict, those sympathetic to Russia's concerns over border security and NATO enlargement argue that China has no reason to weigh in. But both posed the obvious and important follow-up question: What exactly can China do to restore peace and stability to Ukraine?

Mar 08, 2022

With war raging in Ukraine, China's annual "Two Sessions" convey an image of a country in denial. As the Communist Party and its advisory body gather in Beijing this month, there has been little or no mention of a seismic disruption in the world order – an omission that is all the more glaring in view of China's deep-rooted sense of its unique place in history. With its unabashed great power aspirations, modern China may well be at a decisive juncture.

Mar 08, 2022

History's turning points are rarely evident with great clarity. But the February 4 joint statement of Russian President Vladimir Putin and Chinese President Xi Jinping as the Winter Olympics opened in Beijing may be an exception – signaling a new turning point in a new Cold War.

Mar 25, 2021

It wasn't just the weather that was cold when senior US and Chinese officials convened recently in Anchorage, Alaska to try to reset their countries' relations after four years of mounting tension. Sadly, the meeting was more reminiscent of the Cold War era than of a fresh start. That needs to change quickly – before it is too late.

Nov 03, 2020

Just as China led the world in economic recovery in the aftermath of the global financial crisis of 2008, it is playing a similar role today. Its post-COVID rebound is gathering momentum amid a developed world that remains on shaky ground. Unfortunately, this is a bitter pill for many to swallow – especially in the United States, where demonization of China has reached epic proportions.

May 19, 2020

Public opinion in the United States pins the blame for the COVID-19 pandemic squarely on China. After all, that's where the virus started. And President Donald Trump and Secretary of State Mike Pompeo have fanned the flames by accusing China of covering up the outbreak and knowingly allowing the novel coronavirus to spread. But their supposed smoking gun, the tragic fate of the heroic whistleblower, Li Wenliang, fires only blanks.

May 03, 2020

It didn't have to end this way, but the die is now cast. After 48 years of painstaking progress, a major rupture of the US-China relationship is at hand. This is a tragic outcome for both sides – and for the world. From an unnecessary trade war to an increasingly desperate coronavirus war, two angry countries are trapped in a blame game with no easy way out.

Mar 23, 2020

In an effort to get a handle on the economic and financial consequences of the COVID-19 pandemic, the first instinct is to search for precedents and remedies in earlier crises. Many have pointed to the 2008 global financial crisis (GFC) as the most relevant example, especially in the aftermath of the extraordinary monetary-policy actions announced by the US Federal Reserve on March 15. That would be an unfortunate mistake.