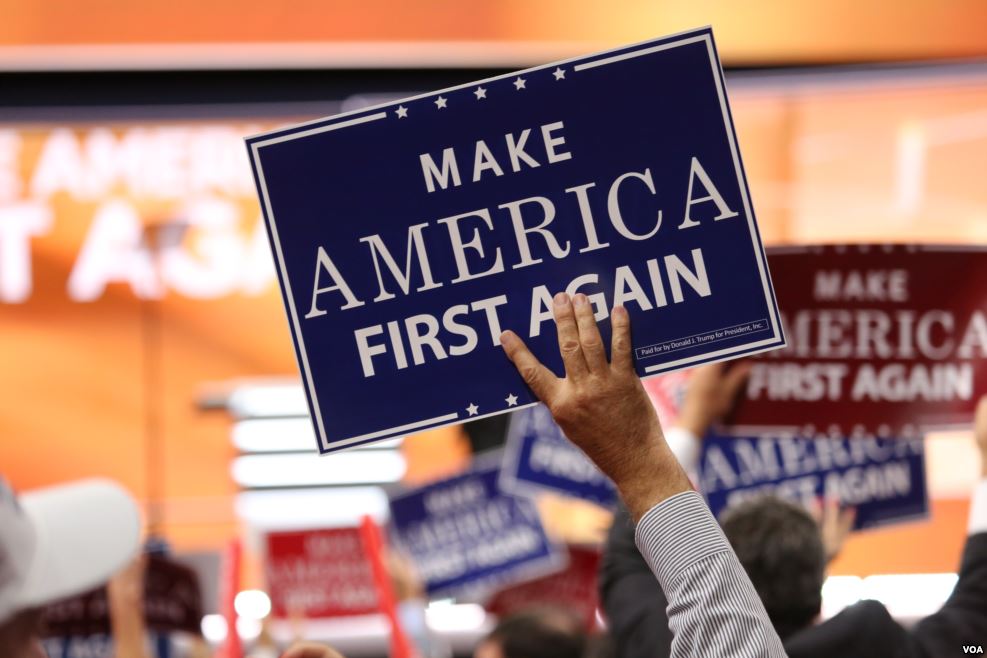 On July 11, 2018, the United States escalated its trade war with China by announcing another 10% tariff on $200 billion of Chinese imports. However, the tariffs on the list of latest goods will not be applied immediately. The US will hold a hearing on the list from August 20th to 23rd for public consultation.
How should we assess the prospects of this trade war? Regardless of whether there is war or peace, a large trade war or a small one, it is essential to look at the long-term and complex nature of China-US conflicts and friction, including trade tensions, through the prism of the evolving international order and global systemic issues since World War II.
A critical change in China-US relations
The US has changed its China policy. Since he took office in 2016, US President Donald Trump's attitude towards China has become more hawkish. Moreover, the influence of politicians who favor engagement with China has waned as forces opposed to China have flourished. In the US' new National Security Strategy published in early 2018, China was identified as a strategic competitor for the first time. As such, the latest round of the trade war appears to be only the prelude. As a result of this fundamental change in the US' approach to China and the qualitative change in the relationship between the two countries, conflict and friction will become inevitable.
Sanctions and counter-sanctions have intensified China-US conflict and the risk of a global trade war
Recent trade sanctions and counter-sanctions imposed by China and the US eclipse any previous measures. Trump and his team are supremely confident that they will win the trade war, but China has expressed its intention to match any sanctions with steps that are qualitatively and quantitatively commensurate. Therefore, as the trade war escalates, the punitive tariffs both sides place on each other's imports will increase in scale and magnitude. Trump has indicated that he plans to add further tariffs if China retaliates, threatening to eventually impose tariffs on more than $500 billion of Chinese goods.
The $200 billion worth of tariffs on Chinese imports announced this time mainly affects products from industries connected to the Made in China 2025 plan, including aerospace, information and communication technologies, robotics, industrial machinery, new materials, and the automotive industry. Most of these products, however, are global value chain products and part of the trade in intermediate goods. This means that imposing tariffs on them will inevitably affect other countries further down the chain. For example, as China is a major importer of intermediate parts from South Korea, the Korea Economic Research Institute has estimated that if US imports of Chinese goods drop 10%, then South Korea's exports to China will fall by $28.26 billion, with the electrical equipment and IT industries being hit the worst ($10.92 billion and $5.6 billion respectively).
What's more, EU countries, Canada and Mexico are already considering retaliatory measures against Trump for his tariffs on steel and aluminum. As Trump stokes trade tensions around the world, it is not inconceivable that the situation will escalate into a global trade war.
Internal and external pressures have forced Trump to tone down his rhetoric, causing trade conflict to subside momentarily
Although the likelihood of an armistice is remote, it is not impossible. For example, if the US realizes at some point that its tough stance does not align with its fundamental interests, it will most likely take a step back and seek a new acceptable equilibrium between economic cooperation and competition with China.
First, from a macroeconomic perspective, a trade war does not just adversely affect the two combatants; it adversely affects multiple parties. According to a recent report by Morgan Stanley, the tariffs on $200 billion of Chinese goods will reduce China's GDP by 0.2 to 0.3 percentage points, but will also directly reduce US GDP by 0.3 to 0.4 percentage points. If global trade disputes continue to escalate, they could cost the global economy $461 billion and affect 2.5% of global trade and 0.5% of global GDP. With the global economy's recovery waning, the marginal effect of a trade war on the US could be greatly amplified.
Second, the bigger impact of increased tariffs could be on the global industrial chain, including US multinationals. Multinational companies, rather than local Chinese companies, will bear the brunt of higher US tariffs. The list of goods subject to tariffs published by the Trump administration focuses on technology used in major industries. In the fourth quarter of 2017, Apple and Boeing received 20% and 13% of their total revenue from the Chinese market, respectively. The revenue of major companies including Intel, Qualcomm, Texas Instruments, and Micron Technology are also heavily reliant on sales in the Chinese market. The recent tariffs imposed by the US government have been strongly opposed by a number of US multinationals.
Third, from the perspective of domestic political pressure and public opinion, Trump's unscrupulous tariffs have left many US senators deeply concerned. For example, Orrin Hatch, the US Senator for Utah and Chair of the Senate Finance Committee, recently stated his opposition to tariffs, especially on the grounds of Section 232. Senator Hatch plans to push for legislation to address the concerns of lawmakers by curtailing Trump's trade authority. Congress is also trying to introduce new laws to curb the power of the president and take back the power to levy and manage tariffs. The upcoming US mid-term elections provide a window of observation on the likely course the trade war will take in the future. If the trade war continues to increase pressure and difficulties at home, the US public is likely to grow weary and demand an end to the situation. It is also possible that the Trump administration will choose an opportune moment to pull back from the trade war and engage in negotiations.