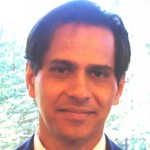 Sourabh Gupta
Senior Fellow, Institute for China-America Studies
Sourabh Gupta is a Senior Fellow at Institute for China-America Studies.
Jul 05 , 2019

Multilateralism is currently facing its greatest downturn since the Great Depression, but the G20 may be best positioned to keep the liberal international order afloat. All eyes will be on President Trump and President Xi at the G20 Summit as the two leaders attempt to bring their escalating trade war to an end.

Mar 08 , 2019

China's foreign inward investment regime will witness a great leap forward next week during the final plenary of the 'Two Sessions' meetings, with the fast-tracked passage of a streamlined and liberal foreign investment law.

Jan 10 , 2019

So long as China continues to seek "truth from facts" and more importantly makes "practice the sole criterion of the truth," it will prosper.

Oct 19 , 2018

With Donald Trump's multi-front trade war, there could have been no better time to label China a 'currency manipulator' (evidence be damned) and slap additional duties on imports from China. Secretary Mnuchin and his team at Treasury deserves credit for preventing this.

Jul 03 , 2018

As President Trump seeks to ramp up pressure on China by implementing additional tariffs, he and his administration may find the constraints of international law and WTO procedures hard to circumvent. Washington should suspend its tariff threat, sit down with President Xi's reform-minded team and press for the further liberalization of China's foreign direct investment and intellectual property rights regimes.

Mar 19 , 2018

The Section 232 measure is a highly unconventional and controversial one to restrain imports on the basis of their detrimental impact on U.S. national security. Worse, its employment against foreign trade partners, including China, is likely to be the first volley in an increasingly torrid summer of lethal trade pyrotechnics. The worst is yet to come.

Sep 25 , 2017

Going forward, as Brazil, Russia, India, China and South Africa set forth a broad and compelling vision for the next ten years, that vision must be informed by the principles, purposes, associations and ambitions that guided them through their first decade of collaboration and partnership.

Jul 25 , 2017

The Modi government must reflect on the political drivers that have incited China to construct a road of marginal military value against a charged political backdrop. Hard as it might appear on surface to comprehend, the standoff is only secondarily about territory; principally, it is about the politics of the bilateral relationship.

Jun 05 , 2017

Much as the relocation of East Asia's labor-intensive industry to lower-wage China stirred a virtuous economic cycle that went much beyond mere capital accumulation, so also China-Africa production capacity cooperation and transfer can create a sum bigger than its parts. Far from being a new form of colonialism, as the critics have panned it, the transfer of industrial capacity and world-class infrastructure will reduce transaction costs in Africa. But success abroad must first begin at home.

Feb 17 , 2017

Mr. Tillerson betrays a lack of understanding of the U.S. position on the sovereignty claims in the South China Sea. As a matter of policy, the U.S. takes no position – and hasn't for decades – on these rival claims. If the Secretary of State has the chance to encounter 96-year Li Jingsen on his next visit to Beijing, he might learn that the warships sent by China to recover the islands in 1946 were even provided by the United States.