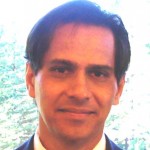 Sourabh Gupta
Senior Fellow, Institute for China-America Studies
Sourabh Gupta is a Senior Fellow at Institute for China-America Studies.
Sep 18, 2023

The BRICS stand at the cusp of a new and complex era in global politics. They must rise to the challenge with fairness and grace and restore a sense of community and equilibrium to the United Nations-centered international economic and political order.

Jun 21, 2023

Antony Blinken's visit to China will be a pivotal juncture in U.S.-China relations. The opportunity for both sides to start acting in good faith toward one another is precious and could change the trajectory of the near future.

Dec 14, 2022

China's market reforms and economic restrictions have transformed its economy into a more capitalistic state since 1979. What can it do to ensure equality as costs of living rise and income disparity becomes more pronounced?

Feb 08, 2022

The Biden administration's pledge to "Build Back Better" should extend to the relationship with China - which is still straining under the tensions left behind by the previous occupant of the Oval Office.

Oct 26, 2021

Though the Biden administration has promised that a comprehensive policy on trade with China would be produced, it is looking more and more like they intend to piece together Trump-era actions under their name.

Oct 13, 2020

The Trump administration's tariffs against China were recently ruled to violate international trade law. With a key stakeholder in the multilateral trading system willfully disregarding the very rules that it helped inscribe, the rules-bound order can only be worse off.

Jun 13, 2020

The 2020 Hong Kong Policy Act Report demonstrates that the current administration lacks nuance and understanding of the current region's needs.

May 14, 2020

A lot of criticism has been directed towards China's handling of the COVID-19 pandemic, but a timeline outlining the unfolding of the crisis shows that these accusations of a botched response are unfounded.

Dec 11, 2019

The Trump administration has demonstrated a lack of a respect for international trade law throughout the US-China trade dispute. Now, organizations like the WTO will suffer at the hand of Trump's prioritization of his 'America First' policies.