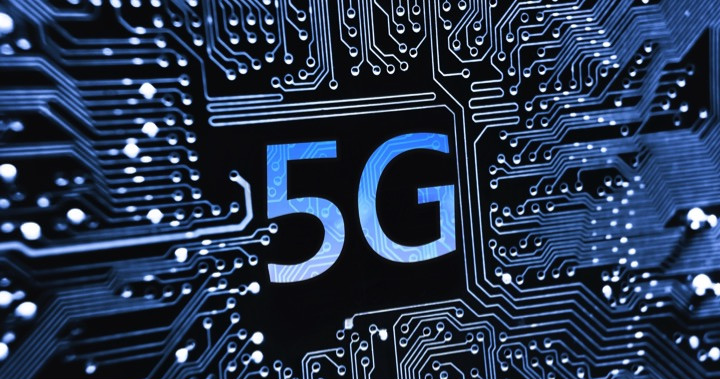 Photo Credit: future.agenda
At the Olympics in Pyeongchang, South Korea, this winter, the next generation of high-speed wireless networks, known as 5G (for fifth generation), was on display for the first time, with 5G-equipped devices used to ward off wild boars, record 360-degree videos from the perspective of bobsled pilots, and stream live video of events to attendees riding on shuttle buses. Despite the test run at the Olympics, the 5G wireless network is not scheduled to be rolled out to the public until 2020, but companies around the world are already racing to develop the necessary technology, leading to new technological tensions between the U.S. and China.
Chinese company Huawei has been at the forefront of the ongoing race to dominate 5G technologies. Since 2009, Huawei has invested $600 million in 5G research and development, and it plans to spend another $800 million this year. Moreover, Huawei is pushing to make sure that its 5G technologies reach other countries besides China—something that Huawei, and other Chinese companies, struggled with during the rollout of the previous 4G network. At the Mobile World Congress in Barcelona in February, Huawei announced its first 5G chipset, saying it was the first commercial chipset to meet 5G standards in the world and that it could reach download speeds of 2.3 gigabits per second, a considerable improvement over current 4G speeds. Huawei also announced plans to launch a 5G smartphone later this year.
Already, Huawei has deployed a pilot 5G network with Canadian mobile company Telus in Vancouver. In November 2017, Huawei conducted a demo of its 5G technologies in London, and it has more trials planned with UK carriers BT and EE. Just last month, Huawei and Spanish carrier Vodafone announced they had completed the first ever 5G call in Spain. Meanwhile, Huawei and other Chinese companies have been ramping up their involvement in the Third-Generation Partnership Project, or 3GPP, the organization that sets the technical standards for 5G.
These partnerships and pilot projects don't necessarily mean that these carriers will all adopt Huawei's 5G technology when the network ultimately deploys. But they do suggest that Huawei will, at the very least, play a major role in dictating the design of the 5G network not just within China but worldwide. And that's a big deal for Huawei, and China's tech sector more generally, since it was largely excluded from the global development of standards and technologies underpinning previous generations of wireless networks.
Given the continued demand for high-speed wireless connectivity and mobile devices, there's a lot at stake for the companies that get 5G technology right and ultimately end up driving its deployment. And as Huawei has continued to move forward with 5G tests and patents, the United States government has been visibly rattled by their progress, even as companies in many other countries actively pursue partnerships with the Chinese tech giant.
For instance, Deputy Assistant Treasury Secretary Aimen Mir wrote in a letter earlier this month that "a shift to Chinese dominance in 5G would have substantial negative national security consequences for the United States." In the meantime, the United States has been taking active steps to stem Huawei's international growth, intervening earlier this year to halt a planned partnership between Huawei and U.S. mobile carrier AT&T. Earlier this month, the Australian government also signaled it may share some of these concerns, announcing that it would conduct a national security assessment of Huawei before allowing the company to get more involved in the rollout of 5G in Australia. But most other nations have been largely silent on the question of whether they view Huawei's 5G efforts as a national security threat, and companies across Europe have readily engaged in partnerships with Huawei.
Underlying these disputes over 5G is a complicated tangle of political, national security, and economic issues. The U.S. and Australia appear to be primarily concerned with the question of whether Huawei's dominance in 5G could lead to the deployment of networks and devices that the Chinese government would then be able to leverage for its own surveillance or espionage purposes. Huawei is not a state-run company, and its leadership has denied repeatedly that it provides the Chinese government with any technological backdoors or access to its customers' data and devices. Still, it makes sense that a major Chinese firm would be susceptible to certain types of pressure from the Chinese government—just as AT&T was susceptible to pressure from the U.S. government when it came to deciding whether or not to offer its customers Huawei phones.
The same could be said of any country's technologies—that the companies manufacturing them might be roped into cooperating with their governments. So the fact that the United States government is this concerned about a Chinese company, but not any of the other firms around the world developing 5G technologies, suggests that the U.S. has particularly strong evidence of Huawei being willing to provide information or access to the Chinese government. But if that evidence existed, it would make sense that more countries than just the United States and Australia would know about it and be wary of Huawei's technology. Canada and the UK, for instance, have both watched as companies within their borders have partnered with Huawei to test 5G technologies—and both also belong to the Five Eyes group of countries that the United States regularly shares intelligence with.
It's striking that the concerns of the U.S. government about Huawei's 5G efforts appear to be shared by so few of its allies and hints at the possibility that national security issues may not be the only factor in the United States' resistance to Huawei's 5G push. If Huawei beats its competitors in developing 5G technologies, there would also be significant economic consequences for many firms in other countries—including the U.S. and South Korea—that have dominated the global market for wireless networking technologies in the past. And just as regulators appear to fear that spreading technology manufactured by Chinese firms across the world could strengthen the Chinese government's ability to conduct surveillance and espionage, it's possible they also fear that the resulting decrease in U.S. technology could also diminish the reach of the U.S. government's surveillance and espionage powers.