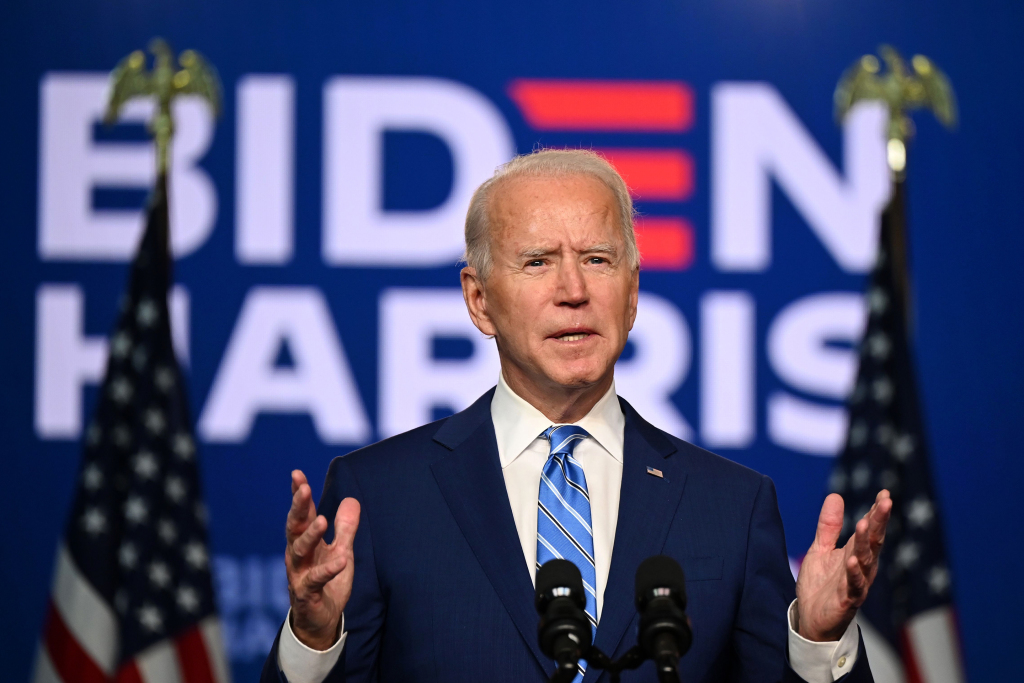 After a remarkable election in the United States, former vice president Joseph R. Biden was declared president-elect by everyone except the die-hards who back Donald Trump.
In a victory speech to the nation from Wilmington, Delaware, on Nov. 8, Biden laid out a conciliatory vision with vice president-elect Kamala Harris. Some world leaders sent congratulations.
Trump himself would not concede and was planning recounts and legal challenges, even though most people believed he had already lost the game and that it was just a matter of time before he was officially deposed.
Under a President Biden, U.S. foreign policy will undergo major adjustments. Some people predict a flurry of sharp reversals to negate many of Trump's impulsive and ill-advised actions over the last four years, but Biden will also face plenty of challenges.
The foreign policy approaches of Trump and Biden are not mutually exclusive. Their ultimate goals coincide, for example, when it comes to maintaining U.S. hegemony. But there are differences in how they go about implementing them. Biden and his team believe that during Trump's tenure the international system, constructed carefully over many decades by the U.S., has been falling apart and the country has lost credibility and influence in the international community. Therefore, restoring America's global leadership will be a Biden priority.
Biden and his team have laid out their foreign policy plans on several occasions, including efforts to restore America's status in the world, starting with hosting an international summit that would begin the task of repairing national credibility. The U.S. will organize and host the Global Summit for Democracy as a starting point to defend democracy and promote human rights at home and abroad.
Second is a plan to improve America's relationship with allies and partners. Biden intends to repair ties that have been damaged under Trump through such things as heavy investment in NATO's military capabilities against Russia, while expanding the ability to deal with new and nontraditional threats. The plan calls for strengthening the alliance with Australia, Japan and South Korea, maintaining a strong U.S. commitment to Israel's security and integrating Latin American and African countries into a broader network of democracies.
Third is to restore multilateral collaboration. U.S. foreign policy will shift back from the egoism of Trump's "America first" to multilateralism. On the fight against the coronavirus, the U.S. will reinforce its cooperation with the World Health Organization. On the Iran nuclear issue, it may rejoin the agreement and work with its allies to strengthen and expand the agreement. On climate, the U.S. will rejoin the Paris accord, hold a summit of the world's major carbon emitters and pledge to further reduce global shipping and aviation emissions without harming the domestic economy. On trade issues, the U.S. under Biden will seek to eliminate unfavorable barriers and resist the global economic slide into protectionism.
As for China policy, the low-lying or temporarily absent voice of prudence in the U.S. may be reactivated once Biden takes office, and some subtle changes may usher in a new chapter in China-U.S. relations. However, the overall U.S. policy toward China will not likely change, and the relationship between the two countries will not return to the state it was in during the Obama years. It will continue to be characterized by competition, though there are some differences between Biden and Trump in terms of the way of competition should play out.
In addition, as far as the policy orientation of the new generation of Democrats is concerned, many support keeping Trump's strategy on China in place, rather than overturning it. They view it as having been effective.
But in general, Biden's China policy will become a bit more rational and is likely to include a restart the high-level strategic dialogue beyond the economic and trade front.
The Biden administration is also likely to restore some of the cultural and people-to-people exchanges with China. Punitive practices such as closing consulates and denying visas to foreign students and journalists will not likely recur.
Under Biden, the U.S. will place more emphasis on collaboration with its allies. For example, in Europe the Democrat elites believe that it is not appropriate to put undue pressure on NATO to share military costs. Instead, America should work with Europe pragmatically to jointly tackle the China challenge, reform the global economic system and encourage Europe to share America's responsibilities in the Middle East. In the Asia-Pacific, Biden is likely to continue upgrading Obama's "rebalancing" strategy and increase the overall investment in military, diplomacy and the regional economy, which will also increase external pressure on China to some extent.
In global governance, such as jointly tackling climate change, curtailing COVID-19 and coordinating macroeconomic policies, there may be opportunities for cooperation between the U.S. and China that were absent during the Trump administration. But Biden has only shifted because of differences in the diplomatic philosophies of the Democratic and Republican parties. Democrats value multilateralism and global governance, though not necessarily to stabilize China-U.S. relations. In this case, although China and the U.S. have overlapping interests and more cooperation opportunities than they do now, the two countries' competitive frictions in global governance will also emerge.
China should not expect a quick reversal of Trump's China policy after Biden takes office and must take into account the fact that Biden will continue to face constraints at home. He may move slowly in adjusting on China. On one hand, he may face a Republican-controlled Senate after taking office — that is, a divided power structure. When the domestic agenda is difficult to advance, compromise on China issues will be the price Biden may have to pay to strike a deal with Republicans.


(Note that this could change depending on the results of a runoff election on Jan. 5 between Senate candidates from Georgia. Two seats are at stake, and the outcome will determine which party controls the Senate.)
On the other hand, Biden will not entirely abandon Trump's legacy on China. He must not only break Trump's shackles but also accept the bipartisan strategic consensus.
In addition, a new generation of Democrats realizes that Trump's tough stance on China was not completely without merit, and he made some progress that Democrats had hoped for but never accomplished. For example, Biden is unlikely to relax tariffs in the short term but will continue using them as a bargaining chip in trade talks with China.