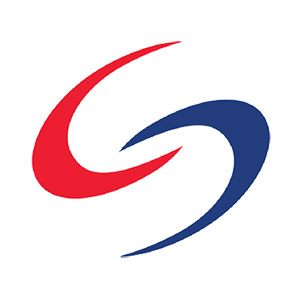 Feb 18 , 2019

The third round of US-China trade talks were "productive," according to US Treasury Secretary Steven Mnuchin, although no clear resolution has been made to end the protracted trade war. The most recent trade talks, which concluded in Beijing this Friday, resulted in pledges to increase purchases of US goods, including $200 billion of US semiconductors over six years, but made questionable headway on 'structural issues' long contested by US lawmakers, which include "forced technology transfer, intellectual property rights, cyber theft, agriculture, services, non-tariff barriers, and currency," according to the White House.

Jan 28 , 2019

Business leaders, political elites, and other notable figures convened in Davos, Switzerland this week for the World Economic Forum. Concern over the Chinese economy was high on the agenda after China reported on Monday that its economy grew by 6.6% in 2018— its lowest growth rate in 28 years.

Jan 21 , 2019

A second Trump-Kim summit is expected to take place in late February, the White House announced Friday afternoon. Kim Yong-chol, the former North Korean intelligence chief and one of Kim Jong Un's closest aides, arrived in Washington on Thursday night and spent approximately 90 minutes with President Donald Trump in the Oval Office.

Jan 07 , 2019

China and Taiwan rung in 2019 with attention-grabbing statements from both sides of the strait.

Dec 17 , 2018

Despite these disputes, China has been relatively tempered towards the ongoing trade negotiations with the US.

Nov 27 , 2018

Last week, President Xi visited Manila, the capital of the Philippines, marking the first time a Chinese leader has visited the city in 13 years. With the relationship between the Philippines and China only recently on the mend, the purpose of President Xi's visit was threefold.

Nov 19 , 2018

This week, Washington lawmakers put forward legislation encouraging the Trump administration to pursue a strong response to the alleged mistreatment of China's Muslim minority in Xinjiang province, in the wake of mounting international pressure on the Chinese government over the issue.

Nov 05 , 2018

On Thursday, President Trump and President Xi spoke on the phone on topics such as trade and North Korea, indicating positive momentum towards a possible upcoming meeting between the two leaders at the G20. President Trump tweeted later that he'd had "a long and very good conversation with President Xi. . .discussions are moving along nicely," while the Chinese readout of the call reported that President Xi noted successful precedents for resolving economic and trade disputes between the two countries and pointed to next week's Shanghai import expo as evidence of China's opening up process. Bloomberg reported on Friday that President Trump may have asked key U.S. officials to begin drafting potential terms for a deal to halt mounting economic friction with China.

Oct 29 , 2018

On Thursday, Japanese Prime Minister Shinzo Abe met with Chinese President Xi Jinping in a highly-anticipated summit under the shadows of new and older tensions. Abe's October visit is the first time a Japanese leader has traveled to meet the Chinese president in Beijing in almost seven years illustrating an important thaw in Sino-Japanese relations, potentially motivated by concerning actions towards both countries by the United States.

Sep 24 , 2018

The U.S. State Department announced Thursday that it would impose sanctions against the Chinese military for its purchase of Russian military equipment. In the official statement, American diplomatic officials noted, "Today's actions are not intended to undermine the military capabilities or combat readiness of any country but rather to impose costs on Russia in response to its interference in the United States election process, its unacceptable behavior in eastern Ukraine, and other malign activities."