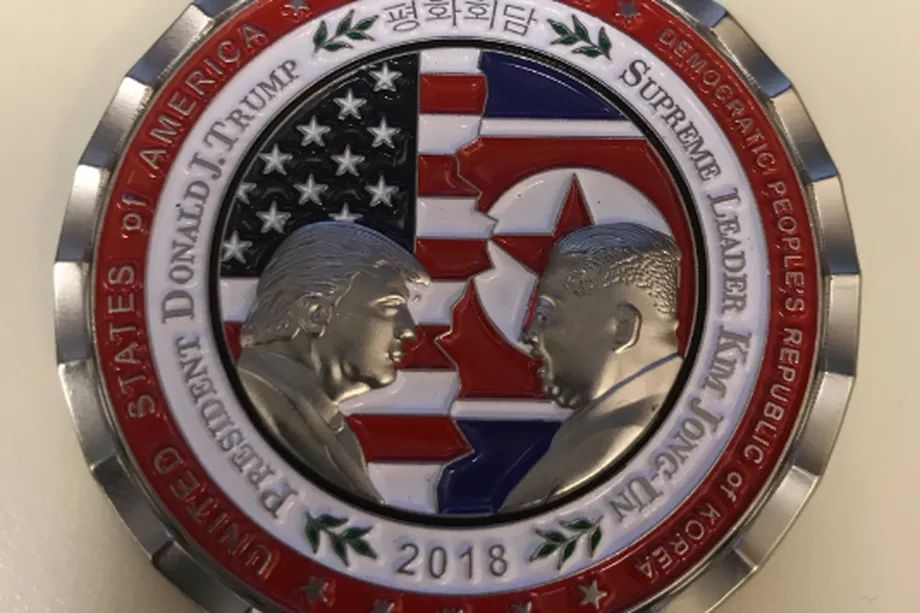 The US and North Korea have recently been engaged in a tug-of-war over whether the Trump-Kim summit will go ahead. First, North Korea cancelled high-level Inter-Korean talks as a result of US-South Korean joint military exercises and threatened to pull out of the Trump-Kim summit because of US demands for North Korea to "unilaterally disarm." Then, US Vice President Mike Pence infuriated North Korea by referring to the Libya model of disarmament again, which led to North Korea dishing out some fierce rhetoric to the US, on the back of which, Trump announced his withdrawal from the summit. Kim Kye-gwan, North Korea's First Vice Minister of Foreign Affairs, then issued a statement saying that North Korea was still willing to talk with the US "at any time in any form." Trump changed his tune and told the world that the two sides are actively communicating and would possibly meet on June 12.
Due to the involvement of two unpredictable leaders in Donald Trump and Kim Jong-un, the easing of tensions over the North Korea nuclear issue has been extremely fragile and unstable. There remains a vast chasm between the two sides on nuclear disarmament, and observers have adopted a cautious attitude since North Korea intimated to South Korea its willingness to denuclearize and negotiate with the US. In his New Year's speech, Kim Jong-un said that the nuclear weapons program is complete and that he planned to shift his focus to economic development in the future. From the information gleaned from Kim's visits to China, it seems he always planned on "phased, synchronized nuclear disarmament" but that he sees the "goodwill" of the US and South Korea as a prerequisite. His announced suspension of nuclear and intercontinental missile tests does not contradict his assertion that North Korea has become a nuclear power. It is also consistent with the position of the Second Plenary Session of the Seventh Central Committee of the Workers' Party of Korea held in April. The subtext is that the denuclearization referred to by North Korea is the denuclearization of the entire Korean Peninsula, and the premise is that the US and South Korea no longer pose a threat to North Korea. Naturally, calling a halt to military exercises is the first step in this process. In the long run, it also includes the withdrawal of US troops. The North's nuclear disarmament needs to be phased and synchronized. That is to say, it should revert back to the path of "action for action." In return, the US should lift sanctions and guarantee North Korea's security.
As already noted, the US position is far removed from that of North Korea. Despite Trump's high-profile acceptance of Kim Jong-un's invitation to meet, his stubborn and conceited personality and incomprehension of historical relations between the US and North Korea mean he has been too quick to assume that Kim will conclude a nuclear-free deal. His rash acceptance of Kim's invitation to hold a summit was met with suspicion by the US strategic community, but his moves to replace the National Security Advisor, Secretary of State, and ambassador to South Korea showed Trump's willingness to set his own course. The outside world has gradually accepted his optimism and it is hoped that secret channels between the two countries will achieve substantive results on denuclearization prior to the Trump-Kim summit.
The recent sudden change in North Korea's attitude, however, suggests that the US and North Korea have never actually overcome the gulf between them on the denuclearization issue. On this point, the US position has been consistent. It has maintained a high threshold of the "permanent, irreversible, verifiable" denuclearization of North Korea before it will scrap sanctions. To achieve genuine "physical" denuclearization, the US wants North Korea to follow the Libya model of making clear its full nuclear capacity, handing over nuclear technology and allowing inspectors in to conduct rigorous checks. North Korea understands this but, faced with US pressure and subsequent changes in relations, it has not agreed to these terms. With North Korea enjoying an improvement in its international environment, especially warming relations with China, it feels that the time has come to push back against the US. Viewed in this light, its recent behavior is to be expected.
Looking back, North Korea first proposed nuclear disarmament to the US via talks with South Korea after the Winter Olympics, which precipitated a hasty détente, due largely to extreme US pressure in the form of military drills and economic sanctions. As the North Korean nuclear situation has eased, so have the sanctions and the country's international isolation, meaning it no longer needs to disguise the fact that it has nuclear capacity. It seems that North Korea has gained the upper hand in this round.
Nevertheless, regardless of whether Trump – who wants to be seen as a hard-liner – can swallow this bitter pill, it is not clear what the US' next move will be if the Trump-Kim summit fails, nor where the US-North Korea relationship will go from here, and what the possibilities are for the future. What is certain is that the US will go back to exerting as much pressure on North Korea as possible, the possibility of military action will still exist, and the prospects for North Korean denuclearization will be dubious. If the US lowers its expectations and focuses on just the intercontinental missiles aimed at the US, the possibility of reaching a deal still exists. However, this will inevitably have knock-on effects for Japan and South Korea and further complicate the future security situation in Northeast Asia.
At this juncture, China could play a more active role in promoting dialogue and restraint. On the one hand, China needs to cooperate and coordinate the position on denuclearization with the US to prevent it from recognizing North Korea as a nuclear-armed country, as well as prevent excessive impatience on nuclear disarmament. On the other hand, China needs to employ sanctions and communicate effectively with North Korea to urge it to carry out its disarmament obligations and, if it complies, help to stabilize its regime and stimulate economic development.