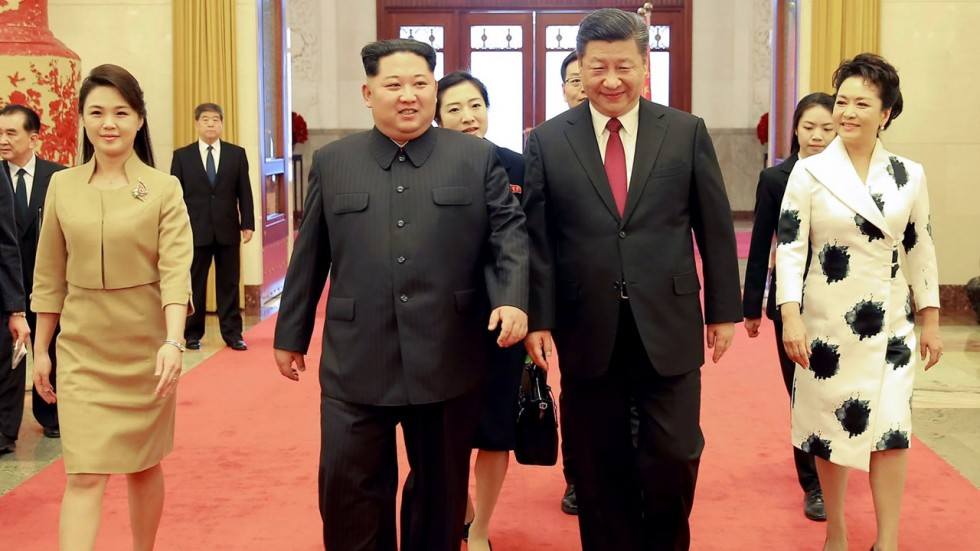 In recent weeks, the world has witnessed what was thought to be virtually impossible. Not only a thawing of tensions between North and South Korea, but what seems to be a rapid move towards opening and rebuilding of diplomatic relations between the two. In an effort to show their supposed commitment towards rebuilding relations, North Korea has made several gestures of good faith, including releasing three American prisoners, as well as promising to dismantle its nuclear test site this month. With the historic summit between the United States' Donald Trump and North Korea's Kim Jong Un set for June 12th in Singapore, a global audience will be watching, hoping that one of the most challenging security dilemmas in the world will finally come to an end.
There are doubts by many veteran diplomats and scholars that the summit won't yield much as the Hermit Kingdom has lied about shutting down its nuclear program before. If North Korea complies, however, there are some potential consequences for China. Historically, China uses North Korea as a counterweight against the US presence in the East Asia-Pacific.
China has always had its work cut out for it in its pursuit of a "peaceful rise". Often China is criticized by the United States due to its less than perfect human rights record, reluctance to subscribe to Western norms, and its often questionable economic practices, particularly with African countries. In particular, China's military buildup and conduct in the South China Sea have caused alarm in the region. However, in the face of these consistent criticisms, North Korea has remained an ace up China's sleeve when dealing with the West, giving Chinese diplomats a degree of flexibility when negotiating.
Should the Trump-Kim summit in Singapore yield positive results, China risks losing North Korea as a check on the United States. Recently, Secretary of State Mike Pompeo indicated that once North Korea denuclearizes, the United States would be able to send capital to develop the country's infrastructure. This would allow the United States to exert more influence in the region. China knows better than anyone the leverage economic incentives gives, having used economic development initiatives to displace U.S. influence in the region.
In terms of trade, countries such as the Philippines, Cambodia, Laos, Malaysia, Sri Lanka, and even Pakistan have shifted towards China over the last few years. China has used its economic power to influence poor democracies, like Sri Lanka, which in 2014 was unable to pay its debt to China, and thus granted it a 99 year lease over a key strategic port in the country. Mira Rapp-Hooper, a scholar of Asian security issues at Yale Law School told the New York Times, "The Chinese are using their abundance of labor, capital and workforce to project their influence. It's mostly taking place in countries where the U.S. does not have a lot of influence or give a lot of aid." China has also worked on building stronger relations with countries which surround its other regional rival, India.
The recent shift towards China by many countries can be largely attributed to Donald Trump and his unpredictable behavior, especially when it comes to things like trade and foreign policy. For example, he withdrew from the Trans Pacific Partnership shortly after taking office, and has recently withdrawn from the Iran nuclear deal. These countries are keen to develop new alliances and expand economic opportunities, and China is happy and able to oblige.
China is likely to retain its control over North Korea. China has been one of the few countries to stand up for the Kim regime and advocate, if nothing else, for a diplomatic solution. In recent months, China has acted more as an intermediary between the United States and North Korea, demonstrating its desire for peace in the region, and assuming an important role on this key issue.