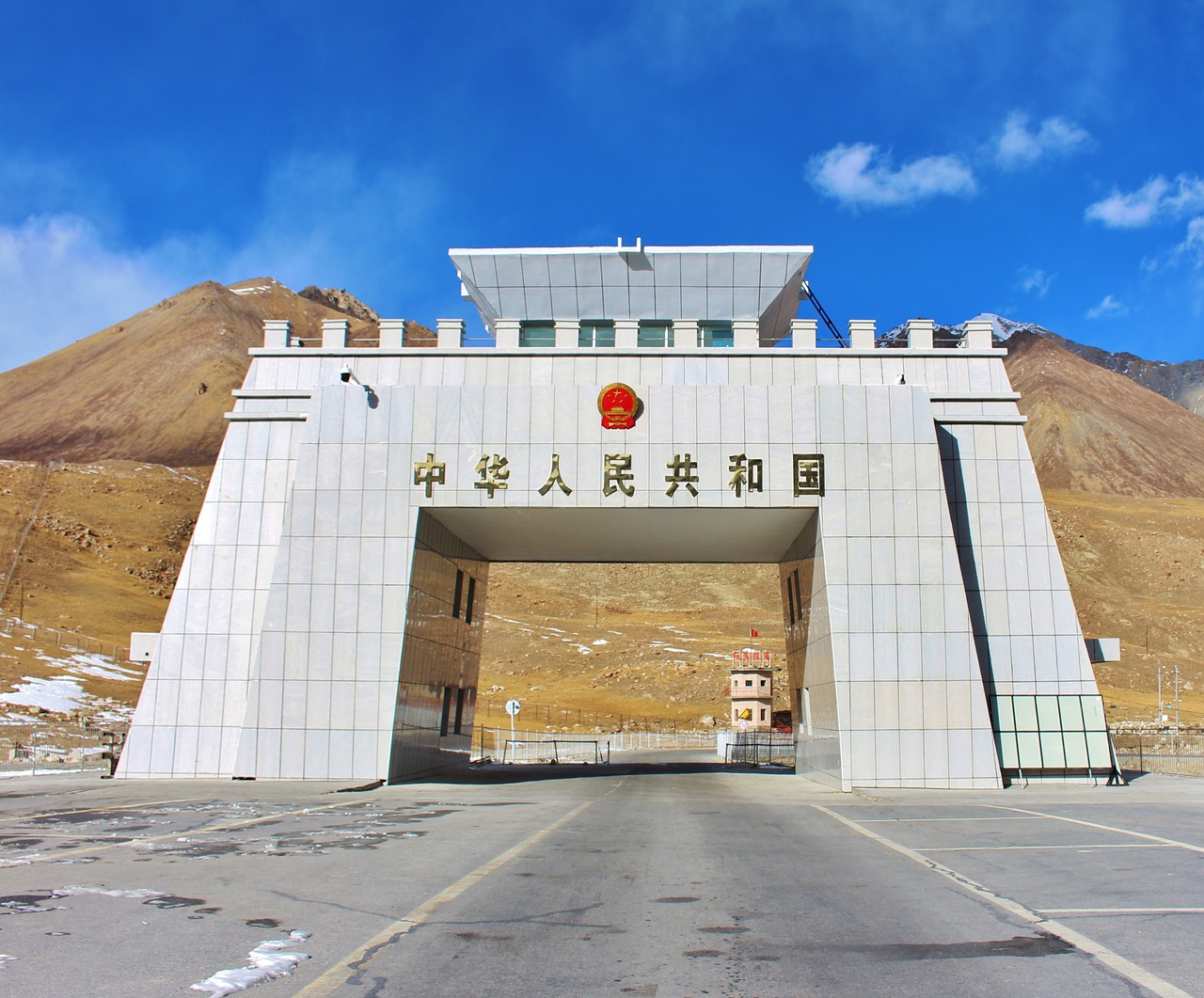 Along the China-Pakistan Border
Pakistan's general election on July 25 marked the country's second democratic transition in its history. The declared winner, Imran Khan, is a former cricketer-turned-politician whose party, the Pakistan Tehreek-e-Insaf (PTI), or Pakistan Movement for Justice, won 116 of the 270 National Assembly seats. Following successful negotiations with a number of smaller groups, the PTI formed a majority in Pakistan's parliament, thus paving the way for Imran Khan to become prime minister. Khan ran a campaign based on change, promising to fight corruption at the highest levels and to root out poverty. For many, the victory of his party signals a significant move away from Pakistan's traditionally clan-based politics, yet Imran Khan was also able to attract conservative votes through his defense of the country's strict blasphemy laws.
One interested spectator of Pakistan's democratic transition was China, which featured prominently in the 2018 campaign. What is at stake for Pakistan's close ally is the increasing importance of the China-Pakistan Economic Corridor (CPEC). The ambitious project centers around a series of energy and infrastructure projects totaling upwards of $62 billion in grants and soft loans. It includes a major deep-water port and Special Economic Zone in Gwadar, dams, roads, fiber optic cables, and a soon-to-be-completed light railway in Lahore. While the financial feasibility of the project and terms of the various contracts have been repeatedly questioned, Pakistan's previous government, led by Nawaz Sharif's Pakistan Muslim League-Nawaz (PML-N), had been a vocal supporter of the CPEC. It is no secret that China would have favored a second term for Nawaz Sharif, yet the corruption scandal that took him down made an eventual PTI victory nearly inevitable.
Early indications from Islamabad, however, do not seem to signal any sudden change of policy regarding the CPEC. In his victory speech, Imran Khan stressed his desire to have good relations with China, defining the endeavor as a "huge opportunity" and stating that "we want to learn from China how they brought 700 million people out of poverty" as well as how to fight corruption. Furthermore, foreign policy in Pakistan is, for the most part, in the hands of the country's domestically powerful army, which largely supported the PTI in the course of the campaign. Close ties between China and the Pakistani army are reiterated in frequent and reciprocal visits of high ranking officials, with collaborations extending from the economic to the defense sectors. Thus while a competent civilian government is fundamental to the successful implementation of many CPEC-related projects, the army's support guarantees that the CPEC will remain a cornerstone of Pakistan's political agenda for the upcoming government.
The China-Pakistan relationship is much older than the CPEC, and its roots are inherently strategic, rather than solely economic. The two countries' friendship is thus often embroiled in extravagant language: wrapped in phrases such as "higher than the Himalayas," and "sweeter than honey." More recently, after China increased its investments in Pakistan in the buildup to Xi Jinping's (delayed) 2015 visit to the country, Pakistan has been described by a Chinese analyst as the country's "one real ally". Strategic ties go back to China's support for Pakistan during the 1962 and 1965 wars with India over Kashmir and were cemented early on through a border agreement (which remains unrecognized by India) in 1963.
Today, despite their increasing economic cooperation, security concerns still play a major role in their relationship. Through their presence in the country, Chinese authorities aim to stabilize the region, particularly Afghanistan, in which China is playing an increasingly active role. The CPEC has also become an opportunity for Chinese security firms to expand their operations abroad, and, surprisingly, to cooperate with one of the United States' most discussed contractors: Blackwater founder Eric Prince's new company, the Frontier Services Group. The move is particularly significant given the U.S.' recent decision to cut defense aid to Pakistan – a reality that may bring the PTI-led government closer to China in regard to security issues.
A major challenge facing the new government in Islamabad is the negotiation of a bailout from the International Monetary Fund (IMF). With soaring foreign debt and a weak financial system, a bailout is likely to quickly become a question of when, rather than if. While the situation is not unusual for Pakistan, what is new is Islamabad's mounting debt to Beijing as part of a CPEC-related project initiated two years ago. After the election, the U.S. government warned Pakistan that it will not support a bailout to help it paying off its debts to China. For Imran Khan this means that the success of China-Pakistan economic cooperation under the CPEC will at least in part be obstructed by a White House embroiled in an escalating trade war with China.
However, as Andrew Small, an expert on China-Pakistan relations and author of The China-Pakistan Axis, argues, while the "CPEC may well end up proceeding on a somewhat less ambitious scale after the elections...a period of stock-taking, including a more rigorous IMF program, the parking of certain CPEC projects, and far greater overall transparency, would have its benefits."
What might turn out to be another challenge for Pakistan's new government is to manage the PTI's promise for increased transparency with the secretive way in which many CPEC-related projects have been negotiated thus far.
As the overall framework of the economic and strategic relationship between China and Pakistan does not seem to be under threat following the recent election, another aspect of the relationship is also bound to remain the same: Pakistan's silence over China's treatment of its Muslim population in Xinjiang. As recent reports show, repressive security measures towards the non-Han population of Xinjiang have dramatically increased since 2017 with the stated aim of fighting "the three evil forces" of ethnic separatism, religious extremism, and violent terrorism. As a result, prison camps have been set up across the region, in which up to a million people are reportedly incarcerated. Among the victims of China's security crackdown in Xinjiang are several Uyghur wives of Pakistani traders from the border region of Gilgit Baltistan. Through a unanimous resolution, the Gilgit Baltistan Legislative Assembly called for the Pakistani government to take urgent steps to secure their release in March this year, only to hear nothing in return. In general, the situation of Muslim Uyghurs and Kazakhs in Xinjiang has received surprisingly little sympathy from Muslim leaders around the world. So far there is no indication from the new PTI-led government that the situation will change.
In sum, while the China-Pakistan relationship is bound to remain solid under the new government elected in Islamabad; security issues, mounting debt, and the slowdown of some Chinese-funded projects will present new challenges that need to be addressed. While friction is to be expected, the China-Pakistan Economic Corridor, as one of the BRI's "flagship" projects, has become too important to China's new global ambitions to be placed in jeopardy. At least with regard to Pakistan's neighbor and ally, "change" might not be on Imran Khan's agenda after all.