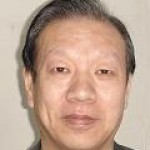 Zheng Yu
Professor, Chinese Academy of Social Sciences
Zheng Yu is a Professor at the Institute of Russian Studies at the Chinese Academy of Social Sciences.
Mar 14 , 2019

The era of comprehensive strategic competition between China and the US has come, with bipartisan support in the US. With the US holding the upper hand in the current China-US relationship, the future of this relationship is predictable.

Jan 08 , 2019

The US is forcing a Cold War on China.

Oct 02 , 2018

Trilateral relations between the US, Russia, and China are complex and evolving.