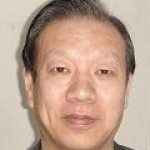 Zheng Yu
Professor, Chinese Academy of Social Sciences
Zheng Yu is a Professor at the Institute of Russian Studies at the Chinese Academy of Social Sciences.
Mar 04, 2020

Starting in the Obama era, America has reshaped its relationships. Now the emphasis is primarily on China, with policy driving at Cold War-style containment.

Feb 19, 2020

Unlike traditional security crises, which generally focus on issues of territory or regime stability and are backed by military power, other crises — such as the coronavirus outbreak — are best handled by multilateral cooperation.

Jan 16, 2020

The American president may have some method in his madness, as seen in the way he approaches matters regarding Moscow. While acts impulsively and in diametric opposition to his predecessor, his motives can be deciphered.

Jan 03, 2020

Under constant attack from various corners of the United States, China may have difficulty sustaining a new type of major-country relationship. Its policies are at a crossroad.

Nov 06, 2019

Signaling that it has less need for strategic cooperation with China on the world stage, the United States has rendered bilateral relations less resilient. And it's hard to bridge the gap.

Oct 16, 2019

Unlike the Cold War, when the national strategies of the United States and Soviet Union shaped the course of world development, changes in the international pol

Jun 03, 2019

Under Trump the US has moved towards warmer relations with Russia to counterbalance China's rise. But existing legislative constraints—along with ongoing points of US-Russian enmity over Ukraine, election interference, and nuclear issues — make short-term détente unlikely.

May 24, 2019

The Trump administration has begun applying military pressure on China, not only in traditional areas of friction such as the South China Sea and Taiwan, but using arms control. Recent American withdrawal from the US-Russia INF Treaty may be part of a strategy to draw China into a potential new nuclear agreement.

Mar 14, 2019

The era of comprehensive strategic competition between China and the US has come, with bipartisan support in the US. With the US holding the upper hand in the current China-US relationship, the future of this relationship is predictable.