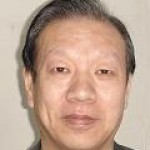 Zheng Yu
Professor, Chinese Academy of Social Sciences
Zheng Yu is a Professor at the Institute of Russian Studies at the Chinese Academy of Social Sciences.
Jan 08 , 2019

The US is forcing a Cold War on China.

Oct 02 , 2018

Trilateral relations between the US, Russia, and China are complex and evolving.

Jan 04 , 2018

What role does China play internationally? How will it use its international capabilities and military strength? With whom will it cooperate? These questions have been challenging observers since the beginning of this century.