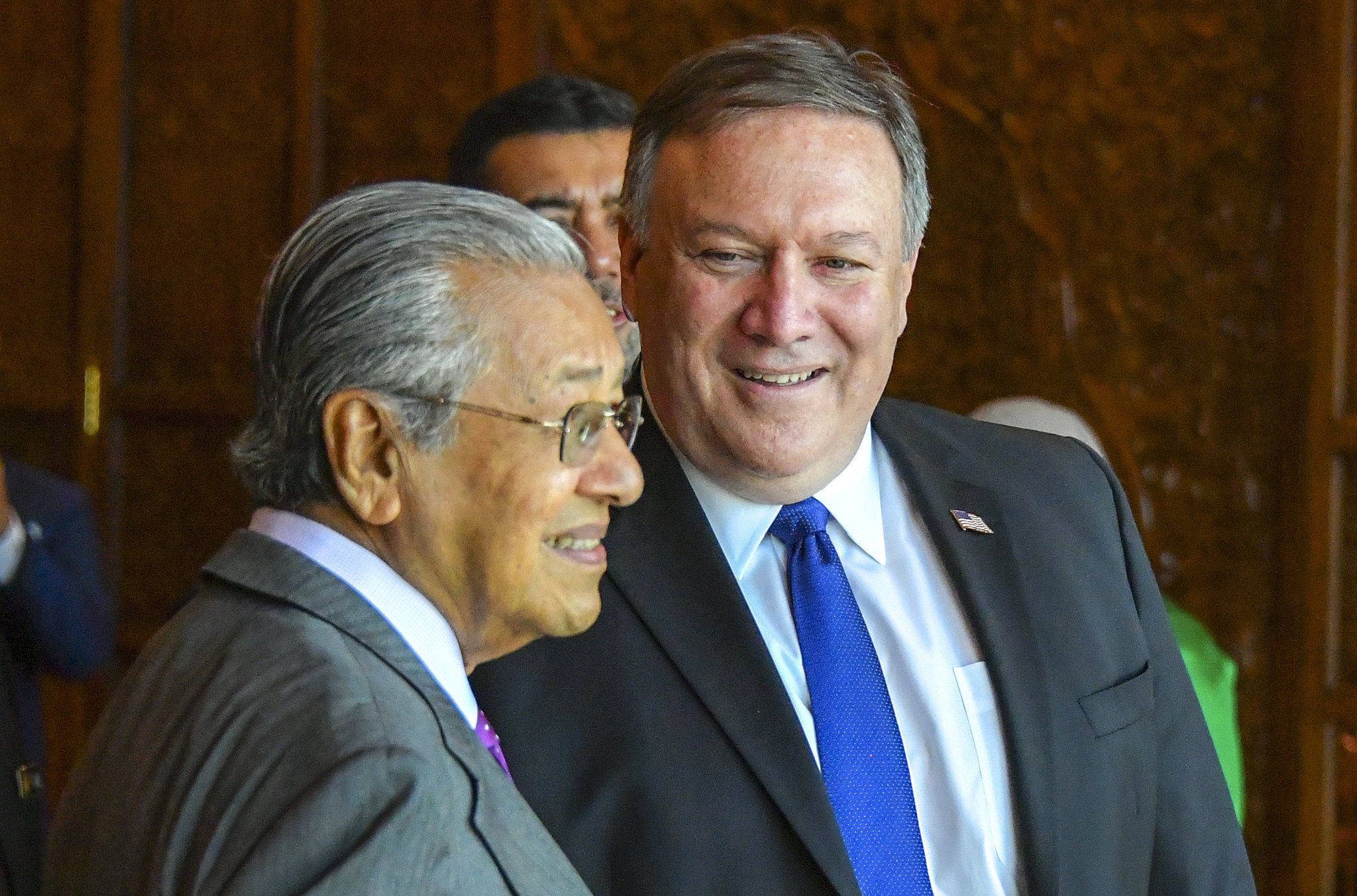 Malaysian Prime Minister Mahathir Mohamad recently criticized U.S. President Donald Trump for his China and Asia policies. Some scholars described Mahathir's criticism of Trump as justified, frank, and to the point.
On the trade war between the US and China, he believed that "China has history on its side". "China has been there for 4,000 years, and one has to learn to live with China. Thirty years ago, China was a very poor country and they survived. So if you make it poor again, I think it will survive. I think you can make America great in many other ways, but having a trade war is not the best way of serving America." He predicted that China would "likely outlast" the U.S. in the trade war.
Mahathir said he did not agree with Trump's Asia policy, saying "I get the impression that he doesn't know much about Asia and therefore he makes decisions that are not based on realities or the facts on the ground". Trump's personal diplomatic style is undermining all U.S. efforts in Asia. Mahathir said: "I think more Americans are unhappy with the president than at other times with other presidents."
Mahathir also disagreed with Trump's approach in dealing with China, and said Trump should not have provoked China. He said that there has always been freedom of navigation in South China Sea, but the U.S. warships often intentionally sailed close to the disputed isles, and Mahathir described such moves as deliberate provocation.
To be frank, Mahathir is best qualified to speak about Asia and China issues. He is the longest-serving head of government in Asia and is well versed in Asian regional affairs. During his terms of office, he paid eight visits to China, and knew about China's foreign policy, national conditions, and social conditions. Mahathir's understanding of China and Asia is profound whilst Trump's is superficial.
How to assess Trump has become a global topic. While the number of those who eulogize him is small, those who are critical of him are numerous. In addition to mocking and sneering, the most rational assessment about him is: With his "America First" doctrine, the U.S.' charisma has waned to its lowest levels, and the main diplomatic tool left for him to apply is bullying and intimidation. The Washington Post stated plainly that "Trump's America is a bully, not a beacon."
When asked about his assessment of Trump, Mahathir once answered: "Well, I don't know how to make any opinion about Mr. Trump because he changes his views even in a matter of hours. Dealing with people who are not consistent is a very big problem." Mahathir said earlier that it would be difficult to cooperate and deal with someone who sometimes "changes his mind three times a day". The example Mahathir cited was: He said he wanted to meet the leader of (North) Korea, then he said he will not meet. And then he says he will meet.
Leaders from many other countries shared similar impressions about Trump. If the leader of a country failed to keep his word, he would lose his creditability. This is exactly what is happening to Trump.
During his time in office, Mahathir has always balanced between great powers in diplomacy and upheld an independent foreign policy. He has the courage to criticize the U.S., and also enacted policies that challenge China. For example, immediately after he was re-elected prime minister earlier this year, he ordered the suspension of three infrastructure projects signed by the former administration with China, including the Kuala Lumpur-Singapore High Speed Rail and the China-funded East Coast Rail Link projects, claiming that the country could not afford the costly projects.
Experts agreed that Mahathir's criticism of Trump was based on his political experience and his insight about the world. He has the courage to face up to realities and express himself, and as a statesman, shoulders the responsibility for Asian and global security. He has the courage, out of the sense of justice, to speak for China, and shows his established image as "an old friend of China" and his fearlessness towards big powers. He is bold to speak his mind and tell the truth, and his words and advice is therefore convincing and authoritative.
It is worth mentioning that Mahathir made the remarks and expressed his ideas in a speech at the US Council on Foreign Relations, which is an important think tank for the U.S. government. What he really meant was to give the American elites a chance to hear non-American voices so that they could provide more wise and rational ideas and advice to President Trump. But whether Trump would listen to them remains a question.