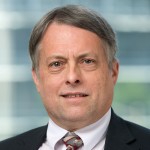 Doug Bandow
Senior Fellow, Cato Institute
Doug Bandow is a Senior Fellow at the Cato Institute and a former Special Assistant to President Ronald Reagan. He is author of several books, including "Foreign Follies: America's New Global Empires(Xulon)".
Aug 05 , 2014

How can the Obama administration improve U.S.-China relations while applying greater pressure on North Korea? As Doug Bandow explains, this will be a difficult endeavor and require compromises from both nations.

Jun 26 , 2014

Given China's participation in the 2014 RIMPAC exercises, Doug Bandow analyzes and discusses the benefits of such inclusion. Additionally, Bandow examines how the RIMPAC exercises show that China can and should be enticed into involvement and cooperation with Western nations.

Jun 11 , 2014

After a brief historical characterization of the relationship between China and North Korea, Doug Bandow assesses the effect of the ouster of Jang Song-taek on the oftentimes-strained relationship between China and North Korea.

Feb 03 , 2014

While the U.S. government takes no official position regarding any particular territorial dispute in the Asia-Pacific, the Obama administration's claims of disinterest are fooling no one.

Jan 09 , 2014

North Korea has never been an easy ally for the People's Republic of China. With the execution of Jang Song-taek, Kim Jong-un's uncle and supposed mentor, Beijing's uncertain clout in Pyongyang is at risk.

Jun 07 , 2013

The "Annual Report to Congress: Military and Security Developments Involving the People's Republic of China 2013" by the Defense Department outlines the great lengths China has taken to modernize its military. While the report outlines impressive undertakings by China, Doug Bandow reiterates that a rising China should not worry the US.

Apr 23 , 2013

Secretary of State John Kerry recently traveled to China in order to encourage further pressure on Pyongyang. Although Beijing is clearly upset with North Korea, Doug Bandow believes that Zhongnanhai will only act if it is in China's interest.

Feb 06 , 2013

Following the most recent North Korean missile launch, Doug Bandow argues that Washington must relearn the art of diplomacy in order to encourage Chinese pressure on Kim Jong-un.

Jan 04 , 2013

As the relationships between China and its neighbors deteriorate, Doug Bandow argues that the Sino-US relationship has never been as important.

Sep 15 , 2012

As the US Presidential election races towards a conclusion, both candidates have intensified their "China-bashing" in recent weeks. Doug Bandow warns that regardless of whoever wins, the incoming President will need to drastically scale back the inflammatory rhetoric upon assuming office or risk long-term damage to the China-US relationship.