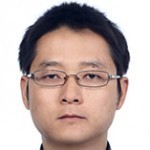 Chen Jimin
Guest Researcher, Center for Peace and Development Studies, China Association for International Friendly Contact
Chen Jimin is the Guest Researcher of the Center for Peace and Development Studies (CPDS), China Association for International Friendly Contact (CAIFC).
Jun 02, 2022

The United States does not rule out cooperation with China on particular issues, but the prominence of cooperation in principle has dropped significantly. Indications are that areas of possible cooperation are narrowing and the difficulty is increasing.

Mar 14, 2022

The Biden administration recognizes the importance of sustained engagement in the region, but it can't ignore Washington's other interests around the world. Thus, the prospects for America's Indo-Pacific Strategy are uncertain.

Dec 15, 2021

The postwar foundation laid by the United States has been shaken, and the Western model is in trouble as never before. The primary creator of the liberal international order has unwittingly sabotaged itself.

Nov 29, 2021

China and the United States should move forward without delay and show visible results as soon as possible in areas of agreement. Where they differ, they should adopt sound crisis management mechanisms and strive to find compromises that meet the demands of both sides.

Sep 06, 2021

Maintaining strategic security and its stature as a major global power are the country's priorities. While its economy is relatively weak, Russia's military power, its experience and its influence in global affairs means that it will continue to be an important player in shaping the international landscape.

Jun 24, 2021

The United States does not neighbor China, but it exerts considerable influence on countries in East Asia. China hopes all will act in good faith to build an open and inclusive Asia that embraces peace, prosperity and win-win cooperation.

Apr 22, 2021

The ball is now in America's court. The choices the U.S. makes for itself are critical. We should be patient as we wait to find out whether or not the Biden administration can make a historic decision for the good of human civilization.

Apr 15, 2021

U.S. core national interests are defined by the new administration as safeguarding American strength, promoting power sharing to U.S. advantage and upholding a stable and open international system.

Mar 23, 2021

The primary takeaways involve China's military spending, development pattern and approach to relations with the United States. Both countries know that only by dealing with domestic issues will they be able to maximize their international role.

Jan 28, 2021

Historically, the United States has passed through many crises and developed a strong capacity for self-correction and recovery. The recent attack on the Capitol presents another opportunity for change. If it is used properly, the U.S. can be reborn.