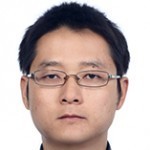 Chen Jimin
Guest Researcher, Center for Peace and Development Studies, China Association for International Friendly Contact
Chen Jimin is the Guest Researcher of the Center for Peace and Development Studies (CPDS), China Association for International Friendly Contact (CAIFC).
Apr 18, 2018

China will be dedicated to building an open world economy that will be beneficial to all.

Apr 13, 2018

Trump's egoism damages America's international image as well as global public interests.

Mar 29, 2018

China needs to keep its composure and resist the impulse towards a strategic showdown with the United States.

Jan 23, 2018

The Trump administration's National Security Strategy was the most hostile one to China thus far. Here's why it had to be this way.

Sep 28, 2017

In his recent speech at the UN, President Donald Trump hinted at the future direction of US strategy. Here are the key takeaways.

Sep 08, 2017

President Donald Trump's speech on August 21 lays out his new strategy for winning in Afghanistan.

Sep 05, 2017

The volatility of Donald Trump's administration has added to the uncertainties in China-US relations. Circumstances present both opportunities and challenges.

Jul 13, 2017

Japan still sees the US relationship as its diplomatic basis and top priority, especially in maintaining the stability of US-Japan alliance. But in the face of current uncertainties, it also is beginning to seek diversity in foreign affairs as a way to maximize Japan's interests.

Mar 06, 2017

The new president is sounding themes that he has stuck with since his surprise election, promising to crush ISIS and promoting NATO, but demanding that allies pay their share of defense costs. America, he insists, seeks friends and peace in the world.