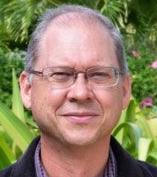 Christopher A. McNally
Professor of Political Economy, Chaminade University
Christopher A. McNally is a Professor of Political Economy at Chaminade University and Adjunct Senior Fellow at the East-West Center in Honolulu, USA. His research focuses on comparative capitalisms, especially the nature and logic of China's capitalist transition and Sino-Capitalism. He is also working on a research project that studies the implications of China's international reemergence on the global order.
Nov 30, 2021

The global pandemic's impact on the economy was an issue that governments worldwide had to deal with, amid changing ways that people manage their money. Digital currency may be the next avenue for market stimulation in China, and beyond.

Oct 21, 2021

To make sense of China's summer spate of market-altering policy changes, one must examine Xi Jinping's strategy, as well as historical precedents for state interventionism in the economy.

Aug 11, 2021

There is a global shift towards a new economic philosophy, which both Washington and Beijing are grappling with. Open understanding of both economies could help the two countries establish the foundation for cooperation.

Jun 25, 2021

The U.S. position on China has become increasingly antagonistic in recent years, but U.S. pressure is more likely to deepen Chinese hostility than it is to create productive reform.

Apr 29, 2021

China is working to assert itself as a global leader in digital currency through the implementation of the digital yuan. The results of this could unravel the global financial system at worst, but at best, could establish a global infrastructure with equal monetary anchors.

Mar 03, 2021

China's state-backed digital currency has the potential to reshape global financial markets and could revolutionize money for good.

Dec 28, 2020

China's robust e-payments industry has become ubiquitous at every level of its economy, from street vendors all the way to annual taxes. Chinese authorities hope that the advanced infrastructure they possess can be used to launch the first ever state-backed cryptocurrency.

Oct 27, 2020

Judging from the rhetoric of both Biden and Trump campaign ads, neither candidate has plans for a smooth relationship with China. From Beijing's perspective, this election will show what type of confrontation to expect over the next four years.

Oct 13, 2020

The US dollar has long enjoyed a global status, but a turbulent 2020 combined with rising powers are challenging the de facto currency of the world.

Sep 09, 2020

Capitalism takes on different forms in different circumstances, with no exception to China. China's capitalism, often termed state capitalism, is neither "deviant" nor "hostile," but merely the latest in a string of state developmentalist projects that have engendered successful industrialization.