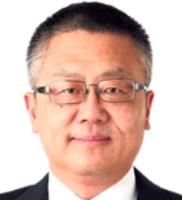 Huang Jing
University Professor at Shanghai International Studies University
Huang Jing is a University Professor at Shanghai International Studies University.
Oct 03, 2023

Domestic stability on both sides is the key to managing China-U.S. relations. But political calm is an uncertain — even unlikely — commodity, given the mixed messages delivered by high-level American officials before, during and after their visits to Beijing. The coming U.S. presidential election virtually guarantees heated rhetoric on China.

Jun 17, 2022

The Russia-Ukraine war has had a direct impact on China-U.S. relations, with American rhetoric putting China in a difficult position. Going forward, prevention of conflict between the two big powers depends not only on their own actions but also on the entire international community.

Jan 22, 2021

Rather than plunging ever deeper into the Trump rabbit hole, we are witnessing a process of higher-level integration of the world economy. Meanwhile, the new U.S. president will work to reestablish and strengthen American hegemony.

Aug 07, 2020

China's political system is fundamentally incompatible with the mainstream of the existing international order, leaving it two choices as it considers how to fend off Trump's onslaught.

Jun 17, 2020

US national identity has become polarized, and a tribalism has emerged under which compromise has become virtually impossible. The American melting pot of diverse cultures and broad tolerance has been damaged.

May 05, 2020

Sharing details of China's success against the pandemic is an effective response to the reckless and morally bankrupt claim that the country is responsible for the global spread of the coronavirus.

Sep 10, 2019

Demonstrations didn't develop overnight but arose from a long pattern of alienation. Stability will return only when the root cause of Hong Kong's illness — elite rule — is removed.

May 19, 2017

China must reconsider its approach to the DPRK nuclear issue, reverse its passive strategic position, and not equate the security of North Korea with the security of the Kim regime. Beijing should openly state that it will neither allow a war in North Korea, nor merely look on while North Korea becomes Northeast Asia's "Middle East".