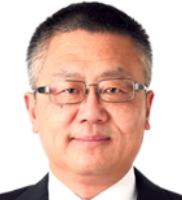 Huang Jing
University Professor and Dean, Beiing Language and Culture University
Huang Jing is a University Professor and Dean of Institute of International and Regional Studies, Beiing Language and Culture University.
May 19 , 2017

China must reconsider its approach to the DPRK nuclear issue, reverse its passive strategic position, and not equate the security of North Korea with the security of the Kim regime. Beijing should openly state that it will neither allow a war in North Korea, nor merely look on while North Korea becomes Northeast Asia's "Middle East".

Jan 24 , 2017

In the long term, institutional guarantees that offer multilateral mechanisms for cooperation, development, mutual benefit and win-win, are essential for countries develop a sustainable community with a shared future, thus laying down a solid foundation for peace and development. That should be China's message to the world, despite challenges from Trump's expected protectionism, the weight of US national debt and anti-globalization movements.