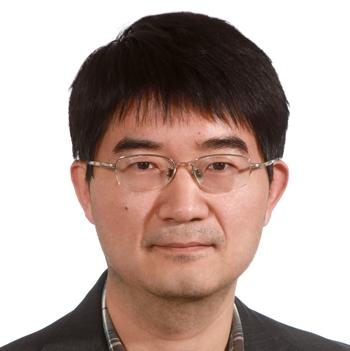 Cui Lei
Research Fellow, China Institute of International Studies
Cui Lei is research fellow of China Institute of International Studies
Jul 02, 2021

The United States wants to alienate the two countries. Russia will not fully pivot to China, but it hopes to walk a fine line to maximize its interests. With the help of Europe, the U.S. may be able to prevent Russia from undermining the grand strategy of containing China.

Jan 28, 2021

Historically, following a crisis, dialogues at the highest levels between China and the United States are put on hold indefinitely. At present, neither nation seems to be in a hurry for such a meeting. Here are some of the reasons.

Feb 19, 2020

Many lessons from America's experience with terrorism can be applied to the coronavirus outbreak. The Chinese government and people should not give way to fear, which leads to irrational overreactions and only makes things worse.

Jun 28, 2019

With Xi's visit to Pyongyang, some observers speculated that he sought to lessen US pressure in exchange for progress on North Korean denuclearization. But China handles North Korea for its own sake and particular reasons, not to "play the North Korea card" in dealing with the US.

Jul 10, 2018

Playing a game of chicken, the two countries are just like two cars racing to each other, expecting the opponent to dodge at the last minute. Given the low speed, there will be limited damage even if no one dodges. But more rounds of collision with higher speed will inflict more serious damage on both.

Mar 14, 2018

Competition can be healthy for both China and the US, provided it doesn't get out of hand.

Sep 19, 2017

Key stakeholders in the North Korean issue need to recognize that Pyongyang is and will remain a nuclear power. Negotiations can proceed from that basis.

Jul 18, 2017

Changing the goal from denuclearization to resuming talks is something worth trying, since other options are becoming dead ends or getting increasingly risky.

Jul 11, 2017

The current fuzzy state of geopolitics in the Asia-Pacific has prompted some middle powers in the region to explore new ties. In the foreseeable future, as long as the US remains in the Asia -Pacific, and China sticks to its peaceful foreign policy, US allies and partners will be reluctant to build informal or formal alliances.