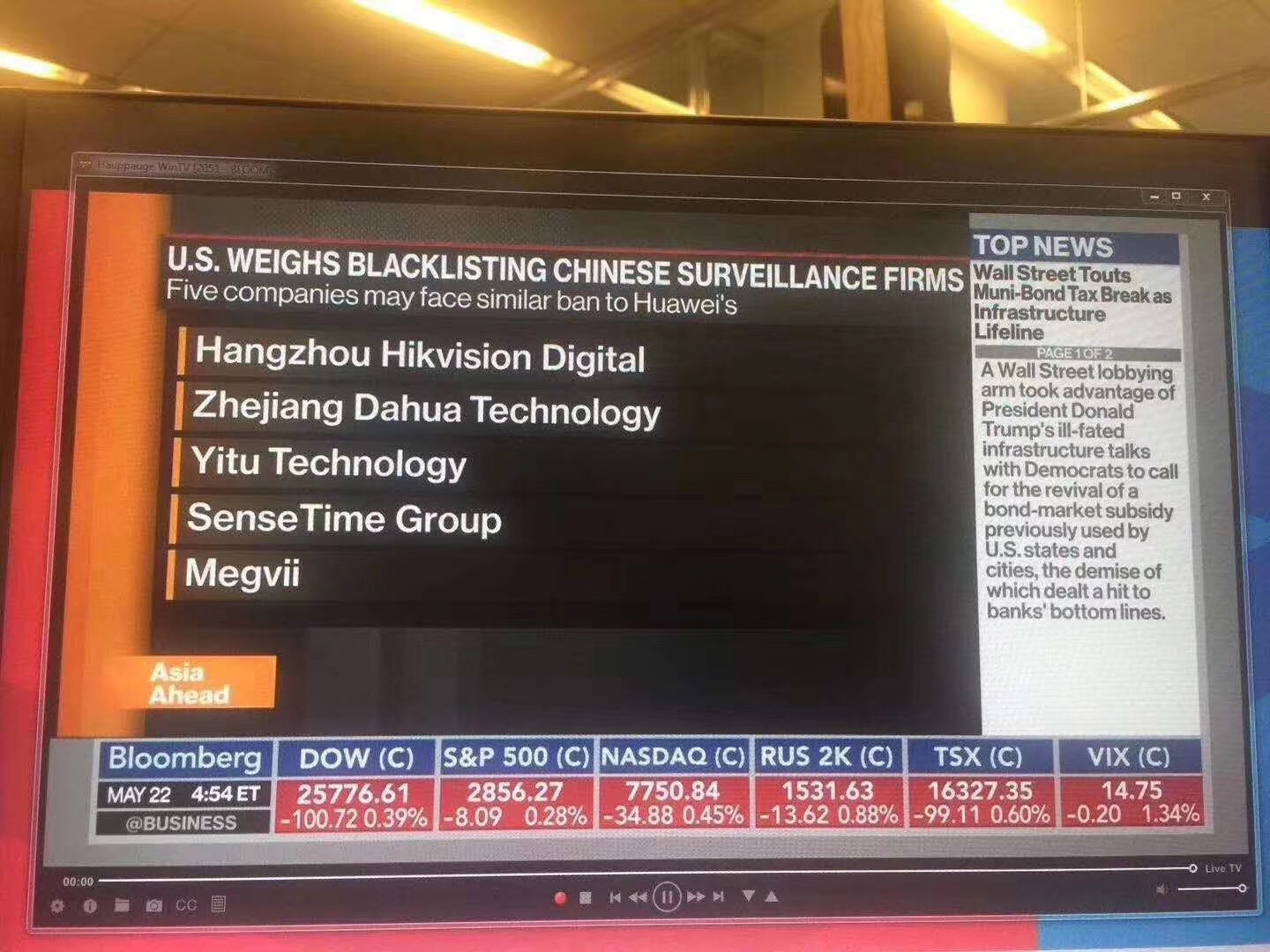 The US-China trade war continues, despite claims that both sides have "agreed in principle" on a partial trade deal. The October 11 agreement delayed a 5% increase in US tariffs on $250 billion of Chinese goods and resulted in a Chinese commitment to purchase $40 to $50 billion of US agricultural products, although details of the timeframe are unclear. Only days later, the US government banned 28 Chinese technology firms from buying American made goods, allegedly due to human rights abuses in Xinjiang. This marks the beginning of a wider war between the US and China, as the Trump administration searches for any reason, including non-economic, non-international policies, to voice its opposition to China.
The blacklisting will result in a loss of market share for these companies, which are mainly in the surveillance and artificial intelligence industries. In order to justify the blacklisting, Commerce Secretary Wilbur Ross has stated, "the US government and Department of Commerce cannot and will not tolerate the brutal suppression of ethnic minorities within China," just as the US maintains migrant detention camps that fail federal standards on the Southern US border. While the US has denied that the blacklisting measures are a part of the trade war, Chinese officials view the action as unfair meddling in domestic affairs.
Two of the world's largest manufacturers of video surveillance products, Hikvision and Dahua Technology, are on the list. This is in addition to a ban on Huawei and five other Chinese technology companies this year. Although violating the rights of ethnic minorities is not justified, neither is using the blacklist as a weapon in the trade war. Some firms are prepared for the action, but blacklisting will harm both the American and Chinese economies by further crimping trade and commerce between the world's number one and number two economies.
Meanwhile, the World Trade Organization ruled on the side of China in a trade dispute initiated by China under the Obama administration against tariffs on solar panels, wind towers, and steel cylinders. If China uses this as a bargaining chip with the US, it is unlikely to go over well.
Now that the trade war is a war on China's domestic economic and social policies as well as on its international technology and trade policies, the path has been cleared to justify any measures taken against by the US against the Asian nation. The US is already engaging in economic war with China due to its Made in China 2025 program, subsidies to preferred sector, trade surplus with the US, spying on the US, and now human rights abuses. The only legitimate reason is forced technology transfer from American companies doing business in China, which never warranted a trade war on this scale. Spying would also be justified, if the US didn't possess the world's largest spy networks to uncover secrets in other countries.
There are a number of ways in which the US could continue to condemn China. Actions may be taken in "retaliation" against China's activities in the South China Sea, or against its lack of democracy. The US may also punish China for its lack of openness in the services sector or for its excessive use of coal. Anything is up for grabs, and hypocrisy, it appears, won't get in the way. As long as the Trump administration searches for a reason to blame China, it will be able to justify it's actions from any perspective.
Ironically, it is unlikely that the US-China trade war will amount to much in the way of deep-rooted reforms, such as reduction of Chinese subsidies to particular industries or retrenchment of the state throughout the economy. The US dislike of these policies is not enough reason for China to restructure its industrial practices, particularly since these are signature policies of the Communist government. Essentially, the US is challenging China's economic system as well as its prowess, while failing to utilize the traditional channel of diplomacy in order to convince China to make changes that can benefit US competition.
For these reasons, US actions against China, both through trade barriers and through blacklisting, are unlikely to have any significant outcome. China is growing increasingly weary of Trump's clumsy attempts to change its policies, particularly as there seems to be no end in sight. We can only look forward to ongoing economic tensions initiated by the US, for as long as Trump is in office.