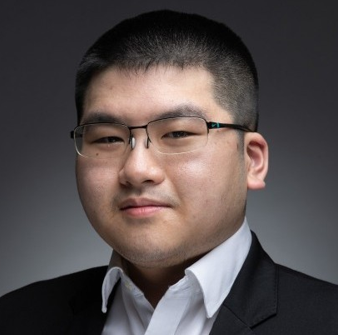 Brian Wong
DPhil in Politics candidate and Rhodes Scholar at Balliol College, Oxford
Brian Wong is a DPhil in Politics candidate and Rhodes Scholar at Balliol College, Oxford. They are the Founding Editor-in-Chief of the Oxford Political Review, founder and leader of multiple NGOs in Hong Kong and Myanmar, and a writer on US-China relations and China's rise.
Aug 02, 2022

China's economy has weather the pandemic as well as any other nation's has in the last few years, but the future seems uncertain as the world order is reshuffled as borders and regulations return to pre-outbreak norms.

Jul 29, 2022

NATO's global hegemony has gone unchallenged since the fall of the USSR decades ago. Now, with China's rise to global prominence and arguably the second most powerful nation in the world, can NATO avoid another Cold War-style showdown on the global stage?

Jun 24, 2022

Twenty-five years on from Hong Kong's handover to China, the special administrative region undoubtedly still has a role to play still in mediating Sino-American relations.

Jun 17, 2022

Russia vs. the world seems to be the story of 2022, and so far the retaliation of the West against Russia has been economic and financial. China has observed how the global finance infrastructure has been weaponized, and now must consider how to secure itself from the potential wrath of Western powers it is at odds with.

May 27, 2022

The crisis in Ukraine has arrested the world's attention, especially in regards to relations with Russia. In the U.S. this has revealed a multitude of opinions about America's threats and enemies abroad from other global powers such as China.

May 26, 2022

The pandemic continues to cause disruption in society across the world, and despite the seemingly universal desire to end the precautions, China and the U.S. have done little in setting an example for the world to follow.

Apr 22, 2022

The continuing attacks on Ukraine should be a point where global leaders should be able to align on creating a solution - but outside of a vacuum, tense relations and posturing are getting in the way.

Mar 23, 2022

China's close strategic ties to Russia make it hard to come out in full-throated condemnation of the violence in Ukraine along with much of the world. Yet there are actionable methods that China can use to try and help save lives of innocent citizens.

Mar 04, 2022

Sporting events are often framed as apolitical platforms to celebrate healthy competition and camaraderie. Though true to some extent, nothing exists within a vacuum - and events like the Olympics should account for its the political reverberations to manage them in a positive way.